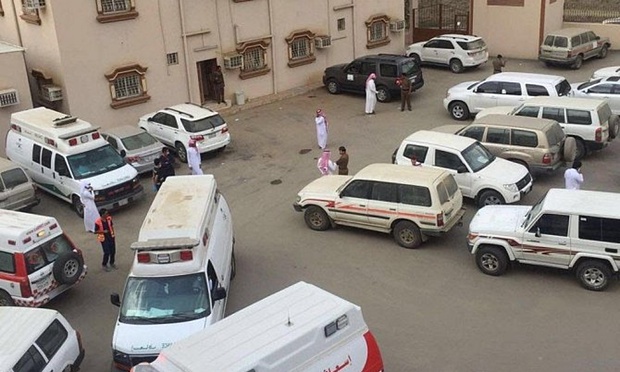 Saudi Arabia authorities have yet to understand what may have motivated a local teacher in the province of Jazan to shoot dead six of his colleagues.
The shooting according to state tv, since described as a criminal attack, along with leading to the death of six teachers also led to the injuring of two to four others after the shooter 'stormed' education ministry offices with an automatic weapon.
International reports cite the incident occurring in the remote community of Al-Dayer, several kilometers from the Yemeni border. The shooter is alleged to have targeted teachers carrying out 'administrative duties' at the Ministry of Education buildings in Aldair Bani Malik governorate.
Al-Ekhbariya state television, citing Saudi Interior Ministry spokesman General Mansour Turki, said the suspect was not an employee but had 'some business' at the ministry.
With the teacher since arrested, the state run Saudi Press Agency had declined to initially report the shooting which took place on school grounds.
A photograph was later released from state TV showing ambulances gathered outside an education department building. Along with a brief report on television and the outlet's twitter account, little elaboration of the shooting was offered.
According to a report via the guardian, mass shootings are rare in Saudi Arabia, nevertheless the shooting comes at a time where the authoritative state has faced a series of recent attacks at the hands of Islamic State militants. Militants, ironically that the state has taken to covertly funding in Iraq and Syria.
? 6 killed, 4 others wounded after an armed teacher opened fire in Al-Dayer, #Jazan. (Images from aftermath). #Saudi pic.twitter.com/8crPNuvANY

— Hasan Sari (@HasanSari7) February 11, 2016
The latest quagmire in the mid-east has led to the oil rich kingdom leading a coalition of countries carrying out airstrikes and ground operations in neighboring Yemen in support of the deeply impoverished country's international recognized government along with financing rebellion against Syria's incumbent government as led by dictator, Bashar Hafez al-Assad.
Jazan, on the kingdom's southern border with Yemen, has been targeted by missiles and cross-border fire since Saudi Arabia intervened in the Yemeni conflict. On Tuesday, authorities said they shot down a ballistic missile targeting the city and that a police officer in the surrounding province was killed in a separate shooting incident.
In October, two people were killed and another two were wounded when a gunman opened fire inside a bank in the city of Jazan.