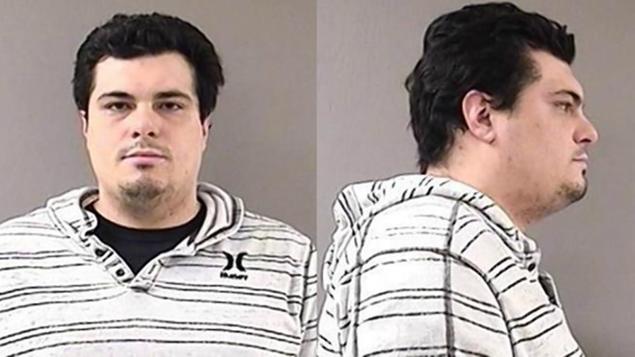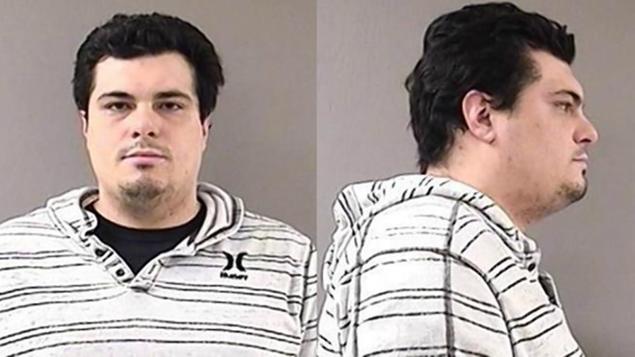 Tyler Tomer a 29 year old Wallingford, Connecticut man has been arrested after faking a rare form of stage 3 brain cancer and pocketing over $22 000 in donations.
Since his arrest Wednesday evening, Tomer has been charged with larceny after tricking his well meaning former fiance and friends into holding fundraisers where the con man pocketed proceedings.
When questioned by cops, Tomer told them he had cancer and would go to New York City for treatments, but police found no medical records of that.
Police also said he shaved his head and took weight loss pills.
The man's unfolding came after an unidentified family member posted on Facebook warning about the huckster's fake cancer scam.
Told family friend, Holly a manager at Johnny's Tavern in Kansas City who had been instrumental in helping one of her employee's fiance raise funds:  'What he did is a pretty despicable thing. A lot of people cared a lot about him.'
Speaking to the nydailynews, Holly told of donating a night's worth of tips during an August 2014 fundraiser for Tyler Tomer's fake medical bills.
At the time, the con man's finance, Heather Palmer worked the bar, with Holly telling that the duped fiance was kept in the dark.
Reiterated Johnny's Tavern owner Kyle Witherspoon: 'It's pretty grotesque what he did,'
'He was engaged to an employee of mine, she was the biggest sweetheart in the world.'
Upon finding out about Tomer's sham, the man's fiance is said to have 'dumped' her con man fiance.
Witherspoon said the bar raised roughly $2,000 for Tomer during their fundraising event, whose Facebook page says Tomer had 'been paying tens of thousands of dollars already for his treatments' for a 'Meningioma tumor.'
Added Witherspoon: 'For the fundraiser all the employees donated all the tips for him and I matched it. For all the employees living on tips just trying to pay bills, they suffered from the deal.'
Investigators say the con man organized a golf tournament, raised $600 at a pasta dinner in August 2015, along with setting up a GoFundMe campaign, which has since been taken down.
According to a report via WFSB, money raised was deposited into Tyler Tomer's account, with cops finding hundreds of purchases at fast food and chain restaurants, bars and other recreational activities.
Noted Wallingford Police Lt. Cheryl Bradley: 'It was a pretty extensive fraudulent scam on his part.'
Adding: 'His friends and family started to get suspicious based on his activities. He was doing a lot of partying and wasn't acting like an ill person.'
Told a notice via Gofundme: 'GoFundMe encourages users to "only donate to people you personally know and trust" and to "report any suspicious campaigns or activity."
It's unclear if anyone Tomer swindled will get their cash back, with the outlet saying 'refunds are always handled on a case-by-case basis.'
Told a GoFundMe spokesperson via the nydailynews: 'Unfortunately, there are those rare cases where someone creates a campaign with the intent to take advantage of others' generosity,"
'This is not something we see often at all, but it is always an unfortunate situation. Once we became aware of the suspicious behavior on the campaign in question, it was removed, and the user was banned for fraud."'
Tomer is being held on a $250,000 bond and scheduled to face a judge in Meriden Superior Court in Connecticut on Feb. 17.