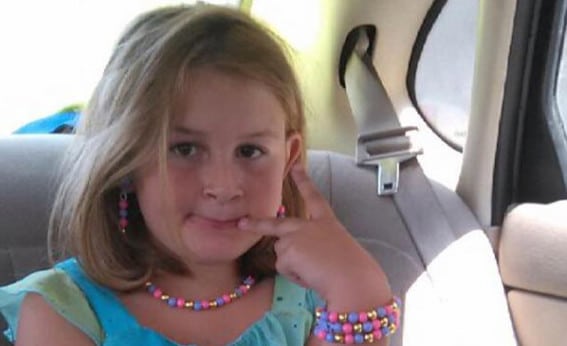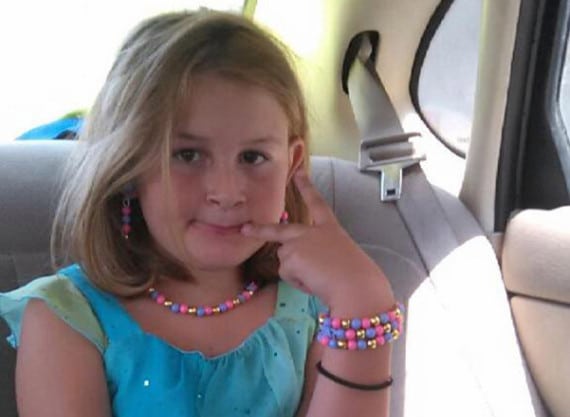 Kimberly Reylander a 9 year old Irondale, Alabama girl has been shot dead after her three year old toddler brother picked up a loaded gun at their grandparents house and accidentally shot his sister.
The third grader's death comes after the sister suffered a gunshot wound to the head and was flown by medical helicopter to the Children's of Alabama Hospital where she died.
According to a report via the alabamanews, the shooting incident happened after a relative who wasn't home at the time left the loaded gun on the nightstand, not realizing the children would be in the house that day.
Police Chief Ken Atkinson told of other adults in the house were unaware the gun was in the room where the two children were playing.
Atkinson called it 'a tragic accident', but conceded an investigation was still underway.
Pursuant to hearing the gunshot, Kimberly's great-grandfather, Joel Watson said he and the other adults rushed into the room.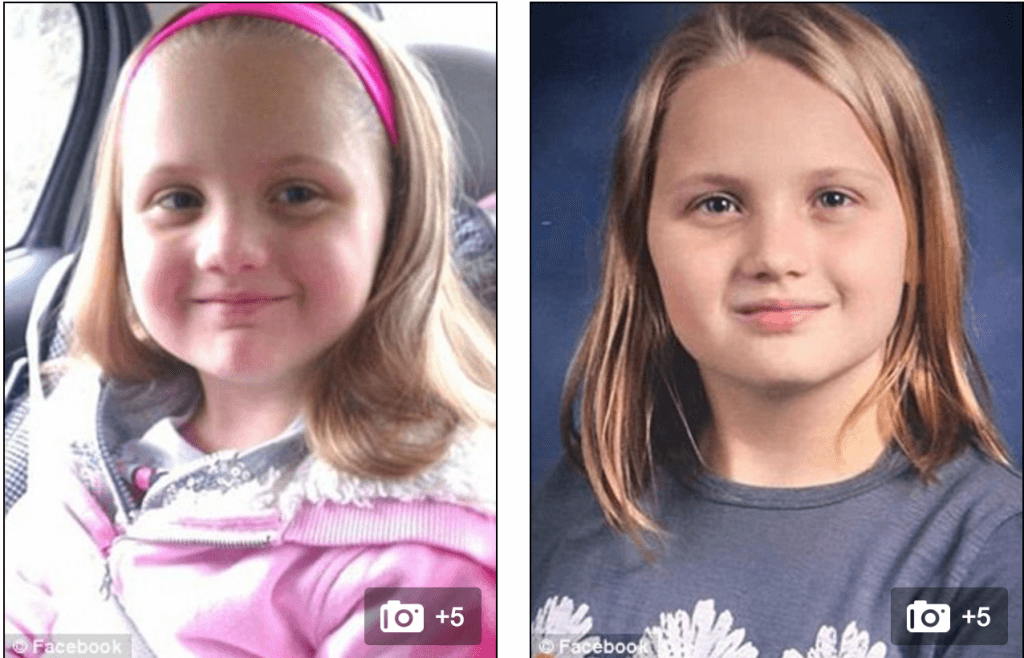 Told Watson via WIAT: 'Her grandma was laying the towel on her head and laid down there and started praying, she was praying, I was praying, my wife was screaming and praying.
'Nobody knows how that feels until you experience it.' 
The incident occurred on Saturday afternoon, when Kimberly Reylander was sitting on the floor of the bedroom in the 2000 block of Monroe Drive, about 14 miles outside of Birmingham.
Kimberly and her brother lived nearby with their mother.
Her maternal grandfather Rodney Watson told WBRC: 'She was a beautiful child, straight A student, she loved God, she loved singing at church, she was just a precious angel.'
Adding: 'You know, I've always had this thought that this could only happen to someone else, you know you only hear about these things, but when it hits home it's hard.'
Other relatives remembered the young girl as smart, sweet and artistic. Her obituary reads: 'Kimi was her Mommy and Daddy's little angel. She was a gifted singer and artist.'
On Sunday, mother Amanda Reylander posted a photograph of Kimberly on Facebook, writing: 'Mommy loves you baby girl…I'm so sorry….'
Adding: 'I don't know what to do with myself.'  
Neighbor Chrissy Coblentz has since set up a Gofundme page to pay for the funeral, which will be held on February 10. 
Irondale police said there were no charges filed at this time. Of question is if the three year brother may have held some kind of animosity towards his sister which may have led to the child seeking retribution? Opening the question how could a three year old child know or think to shoot and kill or was the incident simply the result of a curious child picking up a 'strange toy' and disarming it?
According to the Washington Post, Kimberly is the fifth casualty in an accidental shooting by a toddler in 2016.