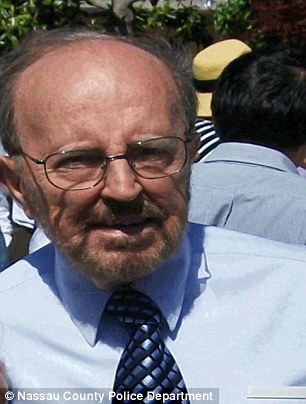 Was Jonathan Frankowski Sr killed on family orders?
The children of then 71 year old New Hyde Park, NY man, Jonathan Frankowski Sr have filed a lawsuit claiming that their father was killed by their cousin, their father's sister's son in a bid to cut him out of a $200 000 inheritance.
In their suit, children Kim Delany and John Jr, according to a report via the nypost, have claimed that their cousin, convicted killer Jonathan Roman, 44 had acted on the direction of his mother, Sandra Roman and aunt, AnnMarie Porter in the 2014 strangulation death of their father.
According to the suit, the sisters are alleged to have wanted Jonathan Frankowski Sr, who had toiled his entire life as an accountant, dead so they could inherit another $100,000 apiece on top of the $200,000 each they were already getting from their late mother's estate.
The murder came after Frankowski Sr. had been named executor of their mother, Helen Frankowski's will after her death in 2013, with their father's siblings allegedly furious that their brother was slow in probating it, according to the murdered man's children.
Told daughter Kim Delany via the nypost: 'To them, this money is everything,'
'To them, it was a fortune, and they wanted that money as soon as possible.'
Reiterated Jonathan Frankowski Sr's son, John Jr of his relatives: 'Clearly they're a bunch of bumbling buffoons,'
'Obviously, had it not been for [our investigation], I truly believe that Jonathan and the rest of the family, in their mind, thought they were going to get away with murder.'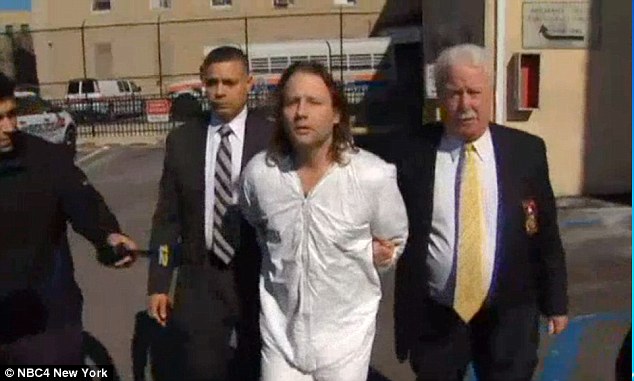 After John Sr. went missing in early 2014, Sandra Roman left his son a voicemail asking him to call her. In the background of the March 2 call, her son, Jonathan Roman, then 42, could be heard saying 'the f–k­ing eyeballs are out' — which corresponds to the medical examiner's testimony during Roman's trial that the 71-year-old's eyeballs bulged out when the killer choked him to death, court documents state.
Of note, surveillance video from across the street on the evening of Jonathan Frankowski Sr's disappearance showed Roman lugging a body out of his uncle's house in a tarp and stuffing it into his mom's car trunk.
It wasn't after his uncle had gone missing for a week, that out of work electrician, Jonathan Roman confessed to killing the man. At the time, Roman of had dug a hole near his uncle's Coram, Long Island home and buried him.
Before the killing,  Jonathan Frankowski Sr according to his son, John Jr is alleged to have lived in fear of his 'nasty' nephew.
"He has said from day one to neighbors that surround him, 'If you ever see him, call the police. He's a threat. I'm afraid of him,'' Frankowski Jr. told the nydailynews in a March 2014 report. "And my father was right — he killed him."
To date, the estate has yet to be divided because of the pending civil action, according to the Frankowski kids' lawyer, Bob Abrams.
Jonathan Roman is set to be sentenced for his part in the murder of Jonathan Frankowski Sr on Monday.