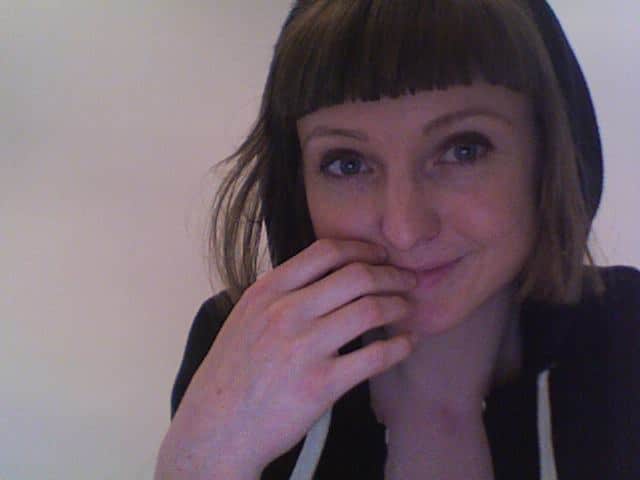 Investigators are seeking to understand how Lauren Mann an American born woman working as a nanny in Vienna, Austria came to die after the 25 year old's partially dressed body was found inside a blood stained apartment.
An alert for the woman came after her employer became concerned after the au pair failed to turn up to work on Monday, leading to local cops making a gruesome discovery.
CBS reports police found Lauren Mann half naked on a mattress in the bedroom after forcing open the woman's apartment door on Tuesday.
Offered Vienna Police spokesman Thomas Keiblinge via NBC News: 'We are still awaiting the final autopsy report, but are presently treating this as a homicide case.'
Keiblinger told the media outlet that a 'considerable amount of blood' was found in the bathroom.
A somewhat conflicting report via Austria's local told of Lauren Mann being discovered with no external injuries. Perhaps contradicting earlier reports of a blood filled apartment. Nevertheless police spokesman Thomas Keiblinger said that traces of blood were found near her head, which the man told 'perhaps indicated an internal injury.'
Authorities also told of waiting for a toxicological report to see if she was poisoned. 
Of note, a forensics team initially had trouble examining the scene as all the light bulbs in her apartment had burnt out and had to be replaced with the help of a ladder. Raising questions as to how long the woman had been dead and when she was last seen.
Who or why would have wanted the Colorado born woman dead is yet to be necessarily understood as investigators begin the heady task of determining what the last 24 hours of Mann's life entailed.
A regard of the au pair's facebook page tells of Mann having studied German at Campus der Universität Wien. Authorities told of Mann having studied and worked in Vienna for around three years. Her employer said she was 'very reliable' and had therefore thought it was unusual when she didn't turn up for work.