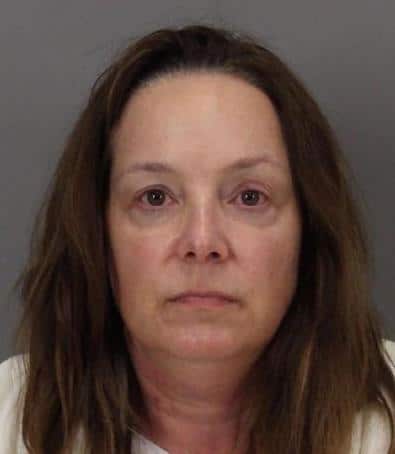 California authorities are grappling with why Santa Clara woman, Tara McNeill Palajac has drowned her 12 year old adopted son in a bathtub.
The admission which came during interrogation led to the woman being arrested on January 12 and charged with murder after the boy's January 8th death. At the time given the sensitivity of the case, and the juvenile victim, authorities had declined to publicize the woman's arrest.
A report via the Mercury News tells of leading up to Tara McNeill Palajac's confession, a Silicon Valley finance and product manager having called 911, reporting she had found the child unconscious in a bathtub.
Rushed to hospital, the boy was declared dead two ours later told Detective Sgt. Jerry Rodriguez in police reports.
It wasn't until a follow-up interview, Palajac confessed to authorities she held the child under water 'until he was lifeless.' 
What precipitated the woman taking her adopted son's life is yet to necessarily be understood.
News of the boy's death led to stunned neighbors telling ABC station KGO-TV that the mother's two adopted sons enjoyed playing soccer and were believed to be from Hungary.
Offered neighbor Bill Yueng: 'She seems to be a very nice person when we deal with business, just seems to be very professional,' Bill Yueng told KGO-TV.
Palajac remains at Santa Clara County Jail with no bail allowed, records show.
To date the mother has not entered a plea and is expected to return to court Feb. 1.