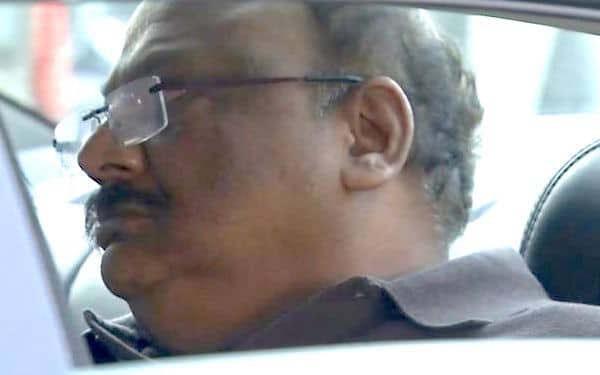 Narenda Nagareddy a Georgia state psychiatrist dubbed 'Dr Death' has been arrested on suspicion of over subscribing prescribing medication after a startling 36 of the man's patient's died.
Twelve of the the 36 who died under the care of the Georgia psychiatrist Dr Death suffered fatal overdoses of prescribed medication.
The man's arrest comes after a raid at Dr Death's office by up to 40 federal and local DEA agents on Thursday.
Offered Clayton County police chief Mike Register via WSB-TV: 'He's a psychiatrist in Jonesboro who has been overprescribing opiates and benzodiazepine, and the last several years has had a multitude of overdoses and overdose deaths,'
'People come to this person for help, and instead of getting help, they're met with deadly consequences,'
'If the allegations are true, he is Dr. Death, no doubt about it.'
Narenda Nagareddy's arrest comes after the death of 29 year old mother of two Audrey Austin, who suffered a fatal overdose of prescription medication just days after visiting the psychiatrist in February 2014.
Offered the deceased woman's mother, Ruth Carr: 'She was an addict and he made it very easy for her.'
Aside from the criminal charges, the Clayton County District Attorney's Office has also filed a RICO civil action to seize Nagareddy's assets.
'He's charged with prescribing pain medication which is outside his profession as a psychiatrist and not for a legitimate purpose for the patient,' said Clayton County District Attorney Tracy Graham Lawson.
Offers inquisitr: For these reasons, the DEA is particularly concerned about so-called "Pill Mills" — that is, doctors (and practices) who prescribe narcotics without a legitimate prescription, or who over-prescribe too many pills to patients who legitimately need them.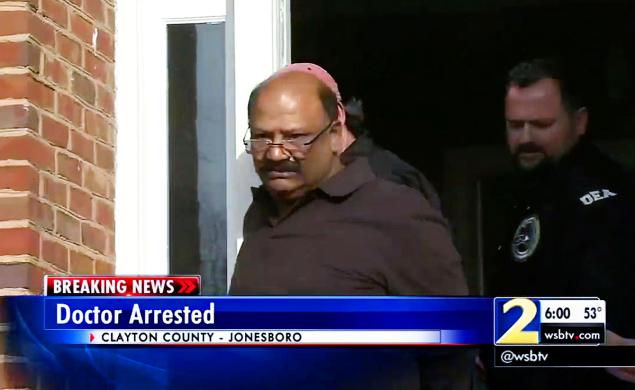 According to a September, 2015, report from the Centers for Disease Control and Prevention (CDC), prescription drug abuse is an 'epidemic.' The report notes that the number of prescription painkillers prescribed in the U.S. has quadrupled; over-prescribing doctors contribute to the problem by putting more drugs into the hands of abusers, or to those who would sell them on the street to abusers.
Offered Clyde E. Shelley Jr. with the DEA: 'Americans are abusing prescription drugs at a truly alarming level,'
'Doctors hold a position of public trust and to betray that position cannot be tolerated.'
The allegations against the Georgia based psychiatrist comes after Dr Nagareddy was the recipient of a number of complaints relating to the prescription of medication since gaining his license in 1999.
That said, it is not thought that there are currently any medical malpractice suits or settlements against the psychiatrist, who denies the charges against him.