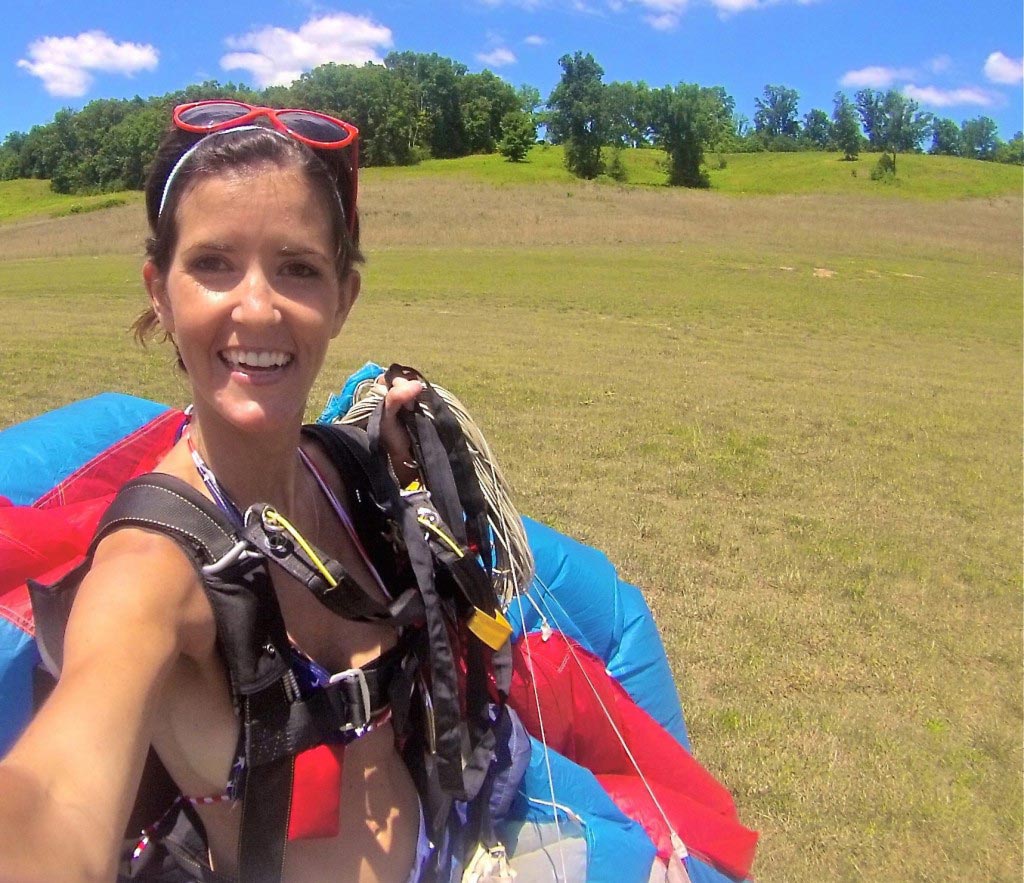 Mary Katherine Connell a BASE jumper who parachuted off Bixby bridge overlooking the Pacific Ocean in the Big Sur has drowned along with her Finnish Base jumping instructor companion, who had jumped after her in a bid to save her life.
The death of Katie Connell and her fellow base jumper companion were deemed to be the result of drowning during a Monday afternoon press conference. 
Monterey County Sheriff's officials say a video from a helmet camera off the pursuing base jumper showed Mary Katherine 'Katie' Connell, of Ventura, a seasoned Base jumper with over 300 jumps to her name, descending nearly 300 feet and landing on Bixby Creek, which feeds into the Pacific. 
Upon landing, video showed three large waves overtaking the woman who vanished from view, presumably dragged out to sea.
A statement from Sheriff Steve Bernal told that Mary Katherine Connell's companion likely took off his helmet and parachute in a bid to rescue Connell with footage shortly ending there.
Search and rescue teams scouring the area were unable to recover the bodies of the base jumpers. Nevertheless the Finnish base jumper's parachute, helmet, and a GoPro camera which captured the last moments before the man's death were recovered.
Bernal said deputies didn't learn about the jumpers until Saturday afternoon when inspecting the rental car. Based on the investigation, he believes they jumped off the bridge at 7:30 a.m. Wednesday.
During Monday's press conference, the sheriff told not foreseeing any future law that would ban jumping off the bridge. Adding it was hard to say how frequently BASE jumpers attempt the plunge off of Bixby Bridge
'I wouldn't say it's not uncommon,' Bernal said. 'I think it happens more times than we know.'
Tom Aiello, a friend of the two base jumpers, told KSBW that Connell and her partner were both experienced BASE jumpers.
While it is not illegal to jump off Bixby Bridge, BASE jumpers familiar with the site say it is particularly dangerous because it is a relatively quick drop.    
Connell, a woman in her 20s from Tennessee, worked as a nurse in California. 
At the request of Connell's family, the video of her final jump will not be released to the public.
Images via facebook.