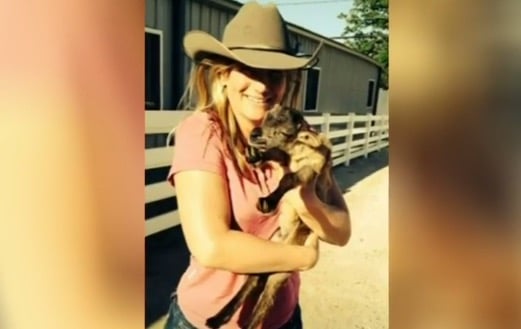 Anne Swaney an ABC7 producer from Chicago has been murdered after the 39 year old woman traveled to Belize on vacation this week.
The woman's death comes after the executive producer of online operations arrived last Saturday to Nabatunich resort, Benque Viejo, a popular tourist spot in the west of Belize.
According to a report via ABC, Anne Swaney had been allegedly sexually assaulted before being killed after yoga Thursday morning, near Mopan River nearby the resort she was staying at.
Authorities were initially alerted after a tour guide found her yoga mat and other items askew, but no sign of the woman.
Despite dogs tracking the missing woman's scent on Thursday night, it wouldn't be until the following morning that the producer's body was found found floating face down along the river. At the time the deceased woman was observed wearing only a bra.
An examination of Anne Swaney's body led to the discovery of lacerations on the side of her head along with bruises on her neck.
Offered Benque Viejo Police Superintendent Daniel Arzu: 'We suspect that she may have been sexually violated,'
'She had bruises around her neck that reveals that there might have been some strangulation or some sort of fight back.'
An autopsy was unable to determine conclusively if the executive producer had been sexually assaulted. The cause of death was ruled to be asphyxia by compression of the neck, manual strangulation and blunt force trauma to the head and neck.
Hotel owner Santiago Juan told investigators that the tourist had been killed on 'public land' near the hotel.
Responding to Swaney's death, John H. Idler, president of ABC7 told: 'She was a trailblazer in the digital news space and was one of our first website employees,'
'Anne helped us evolve our business and our newsroom, but most importantly, she was a kind person who was always had a smile and a positive attitude.'
Investigators said they had questioned a man who was seen fishing near the crime scene but that he was not considered a prime suspect at this time. The man, a Guatemalan national, maintains he was just fishing and was not involved in her death, police said.
Police tell of criminal activity, including armed robbery, mugging and sexual assault, being a significant problem throughout Belize.
Anne Swaney's death comes as robberies and assaults have been reported in resort areas. There has been a noted increase in violent crime targeting tourists since the end of 2013. Criminals often operate in groups and target persons traveling alone.
Cases of sexual assault against female travelers have also be been reported in that district along with concerns of the resort's proximity to Guatemala, where perpetrators often cross the border in connection to drug operations.