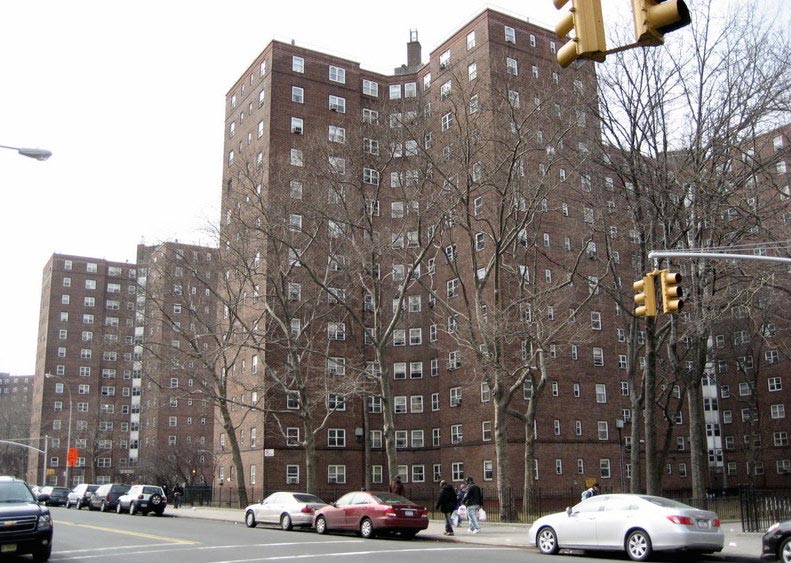 Bronx man, Angel Feliz-Volquez, 25 has been arrested after hacking off his next door neighbor's hand then slitting her throat in an unprovoked attack at a Bronx public housing complex.
Carmen Torrs-Gonzalez's death came after the 59 year old woman was ambushed and butchered by her neighbor as she chatted with her mother's home health care aide outside their fifth floor apartment in Mott Haven Houses.
Police sourced told of finding the victim in a pool of blood just after 4pm.
A report via the nypost tells of the woman's right hand being chopped off completely, her left hand partially severed, whilst incurring cuts to her throat, cheek and shoulder.
Her assailant was arrested shortly after in his apartment, in the same building, and on the same floor as the victim's.
Cops recovered the machete in the stairwell.
The murder led to neighbors describing Angel Feliz-Volquez as the 'mental guy'.
Told a neighbor declining to give out their name: 'It looked like somebody just took a couple of buckets of red paint and poured it down the stairs. We have never seen so much blood,'
'I heard her screaming,'
'The screaming was really chilling.'
Reiterated a police source: 'It's pretty bad,'
'This psychopath chopped her hand off'
Angel Feliz-Volquez was charged with murder, manslaughter and possession of weapon. At present, authorities have yet to necessarily understand what led to the man committing such a heinous murder.