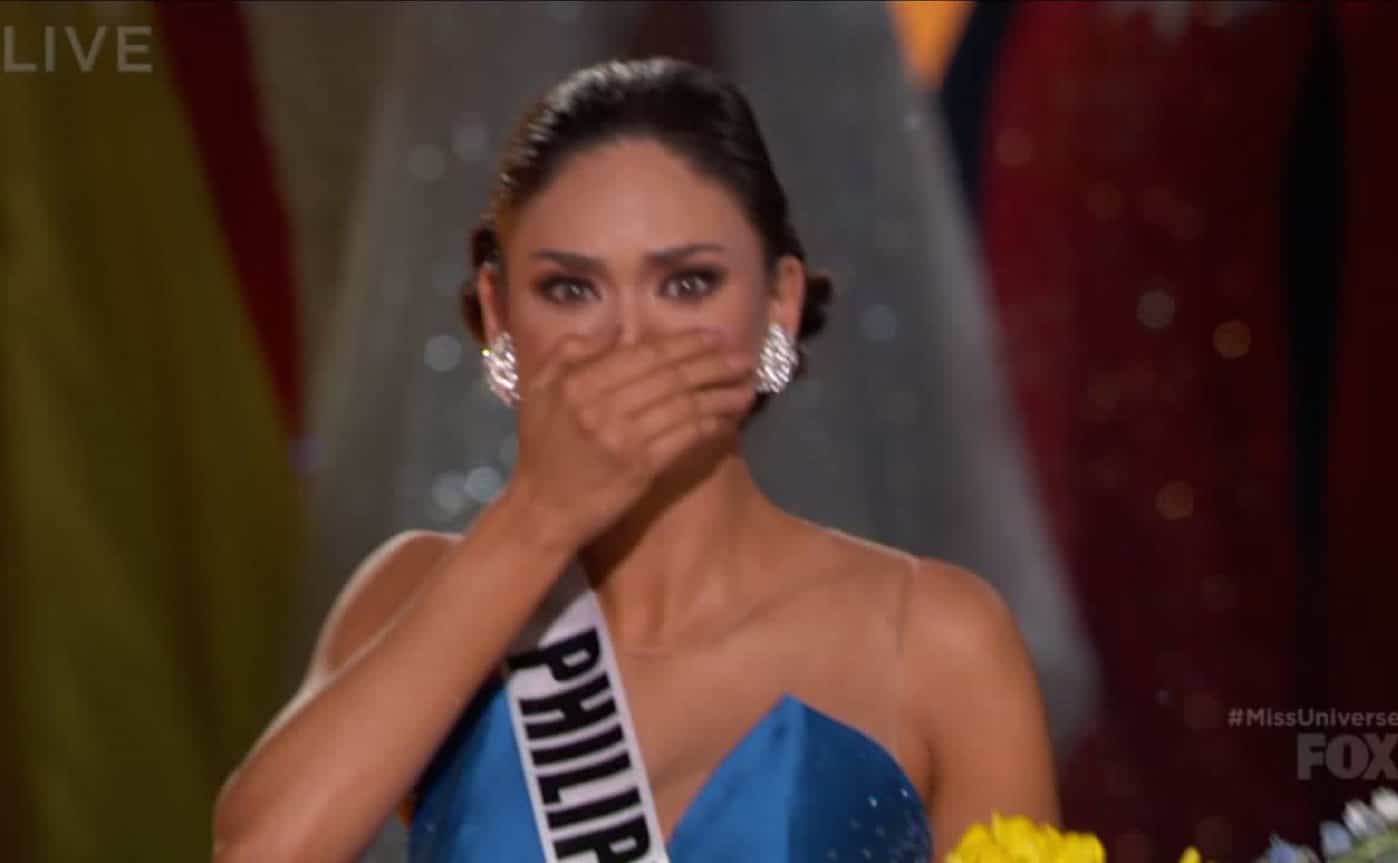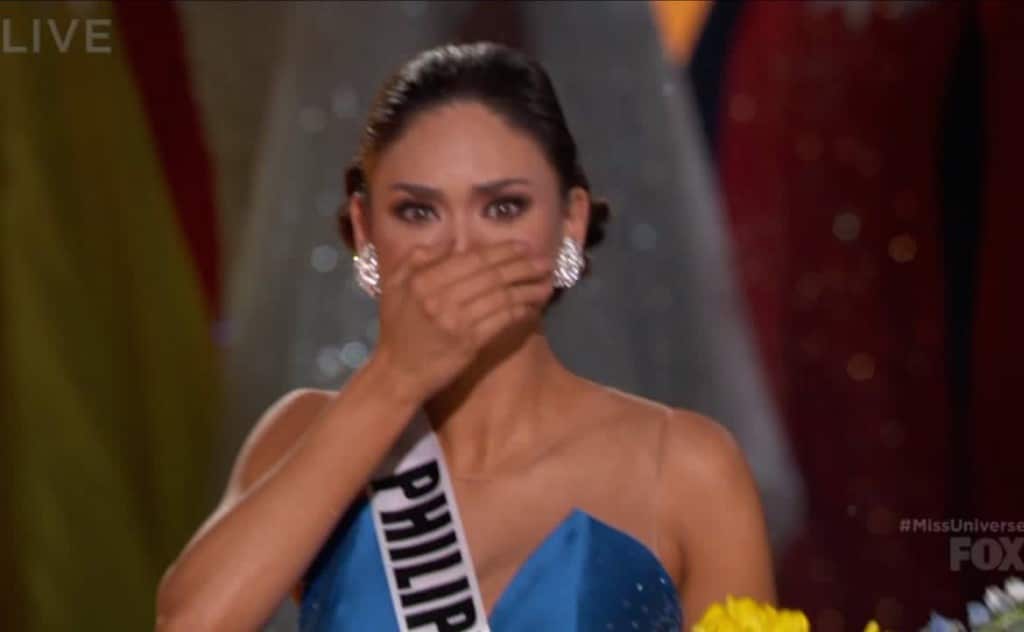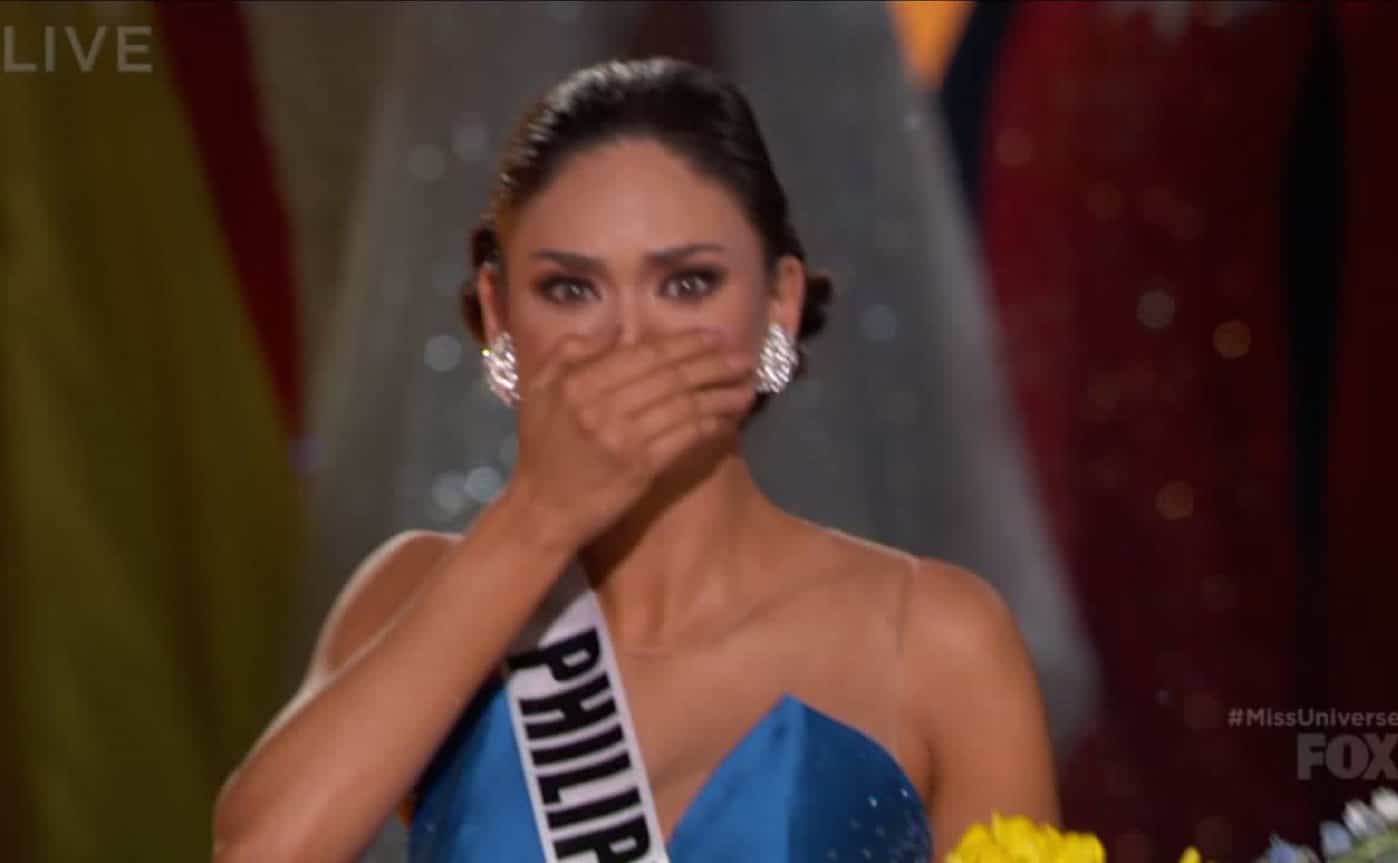 Miss Philippines Pia Alonzo Wurtzbach has been announced the winner of Miss Universe 2015 after the crown was initially tended to Miss Colombia Ariadna Gutierrez after the beauty pageant's host Steve Harvey announced the wrong woman as the winner.
Yet two minutes later, barely wiping the tears of joy down her face, Miss Colombia would be forced to give up the $30 000 blue diamond crown on her head.
Blowing kisses and waving to her adoring fans, Miss Colombia in front of millions around the world found herself forced to find her self composure as she was stripped of the title she believed to be hers.
Strolling up on stage, the shame peeling off his face, Harvey was forced to tell the soon to be heartbroken Gutierrez he had made a mistake.
Told Harvey: 'Folks, I have to apologize.'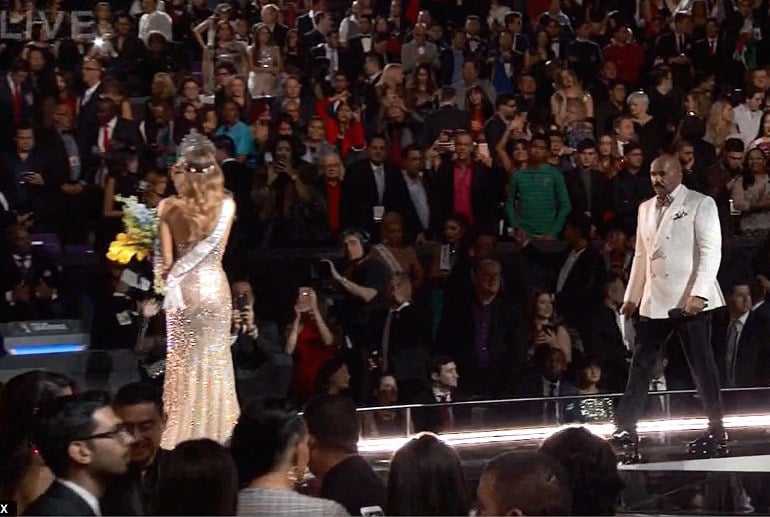 A long pause ensues as the camera zooms in on Miss Colombia, her face suddenly twitching, betraying that she knew what was in store (and presumably the worst nightmare any presumed beauty pageant winner could ever wish against…)
Went on to stammer Harvey: 'The first runner-up is Colombia.'
It's at this moment, Miss Colombia's nightmare has been realized, the shock of disbelief beginning to dawn on her as the cameras now pan to the new Miss Universe 2015, Miss Philippines Pia Alonzo Wurtzbach, as the woman stares wide eyed at the audience, her lip quivering as Miss USA whispered into her ear and she realized what exactly those words meant.
'Miss Universe 2015,' Harvey then dramatically clarified, 'Is Miss Philippines.'
From there Wurtzbach joined Gutierrez on stage as they both stared into the audience in shock.
Amid a sea of boos and cheers, Harvey takes out the card which he had just moments before misread and shows it to tv cameras, telling: 'Folks let me take control of this,'
'This is exactly what's on the card,'
'I will take responsibility for this, it was my mistake,' he continued. 
'I can show it to your right here, the first runner-up is Colombia. It's my mistake, still a great night. Please don't hold it against the ladies.'
Following the telecast, Steve Harvey went on to tweet: 'I'd like to apologize wholeheartedly to Miss Colombia & Miss Philippines for my huge mistake. I feel terrible,'
'Secondly, I'd like to apologize to the viewers at that I disappointed as well. Again it was an honest mistake.' 
'This was a terribly honest human mistake and I am so regretful.'
'I don't want to take away from this amazing night and pageant. As well as the wonderful contestants. They were all amazing.'
Told Miss Colombia graciously backstage later: 'Everything happens for a reason,'
'I'm happy for all I did, I'm so happy. Thank you for voting for me.' 
Or to be precise: 'For nearly voting for me.'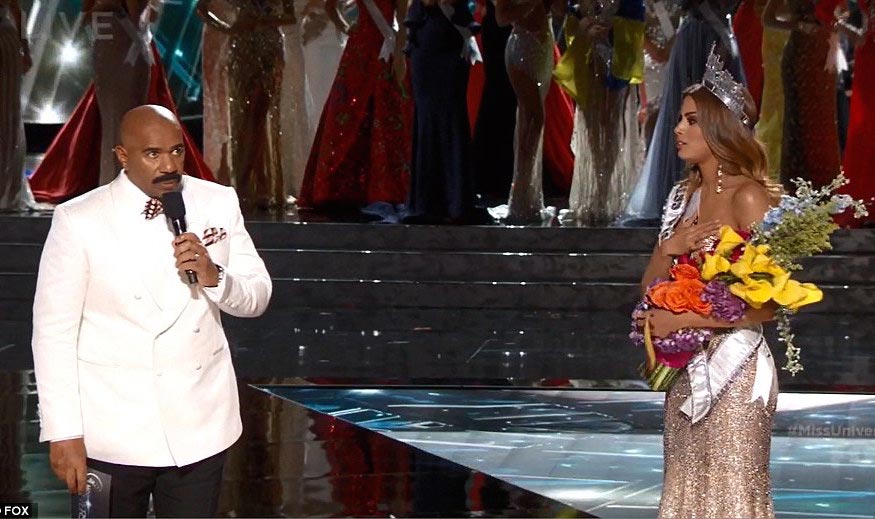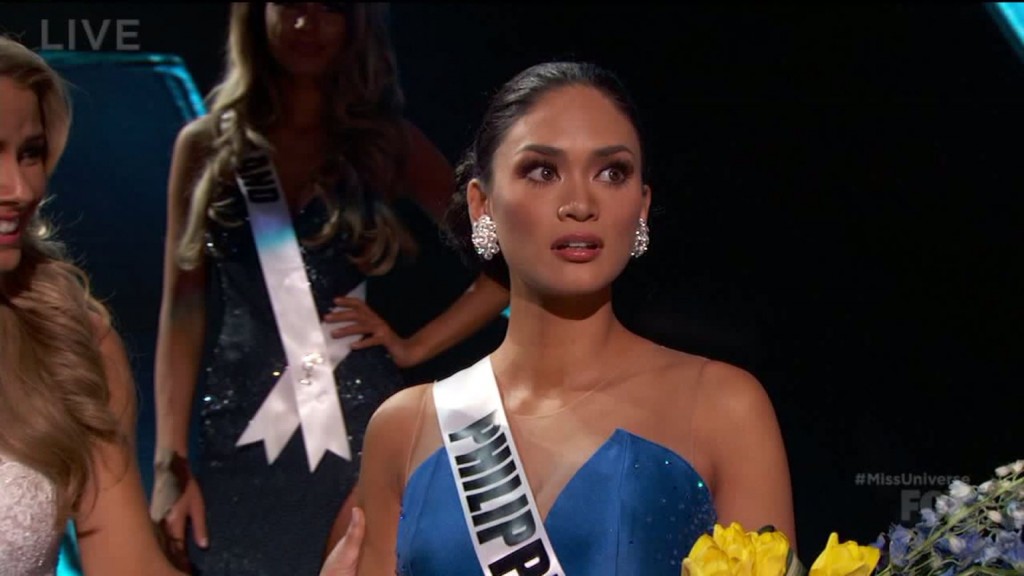 The Crowning Moment of the 64th #MissUniverse. pic.twitter.com/tkUUR5qfdR

— Miss Universe (@MissUniverse) December 21, 2015