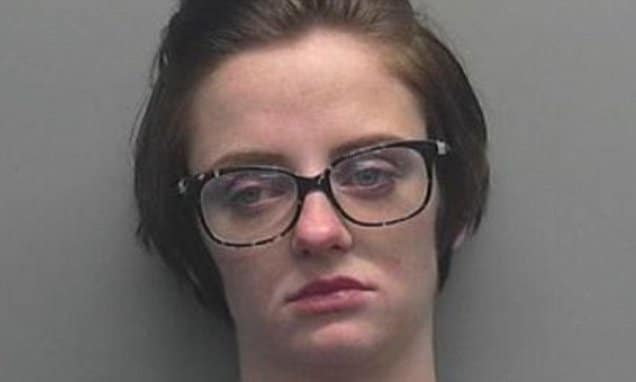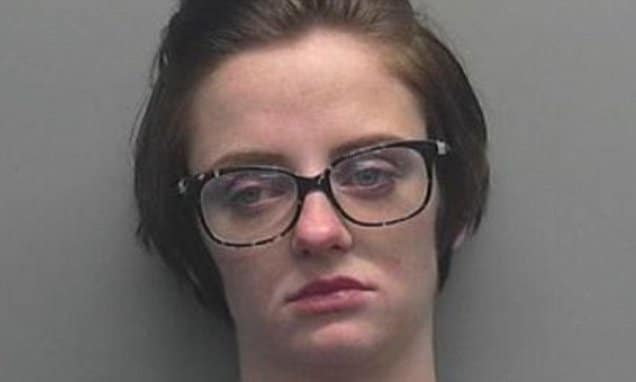 Megan Meyer a 22 year old Plymouth, Wisconsin faces up to 15 years jail after selling crushed dog food disguised as heroin to a police informant.
The woman's arrest comes after allegedly selling a 'substance' she purported to be heroin along with an aspirin she claimed was painkiller Percocet last month, on November 18. 
At the time the woman had asked for $50 for the aspirin along with a 'dose and a half' of 'boy', street slang for heroin according to a report via the Sheboygan Press.
According to a criminal complaint obtained by Fox 6 News, Megan Meyer had met with a police informant with the intent of consummating a drug deal.
In turn, the informant gave police a Ziploc bag that included 'a folded-up piece of aluminum foil and a yellow round pill with no visible markings.'
Tests of both substances turned up negative results, according to court documents.
When Sheboygan County authorities asked Meyer if she ever sold drugs, she answered that she had 'sold some fake stuff' to a man in November.
Do you suppose?
The woman added she was mad at the man because he had stolen a car seat from her, reported WESH.com.
Charges have been filed against Meyer for selling imitation controlled substances as well as bail jumping.
The bail jumping charges were the result of a deferred conviction agreement on two forgery charges approved in October.
Of note woman's pick up earlier this week led to her telling that she and a friend, Jerome Brost, had earlier that day gone to Milwaulke to acquire heroin, only to drop the substance on the street upon returning. An investigation of the pair's car led to the discovery of elastic tie-offs used as torniquets in drug use and drug bindles — one of which contained a white powdery substance — apparently made out of ripped up pieces of the car's driver manual.
Meyer could face more than 12-15 years in prison if convicted of the charges.