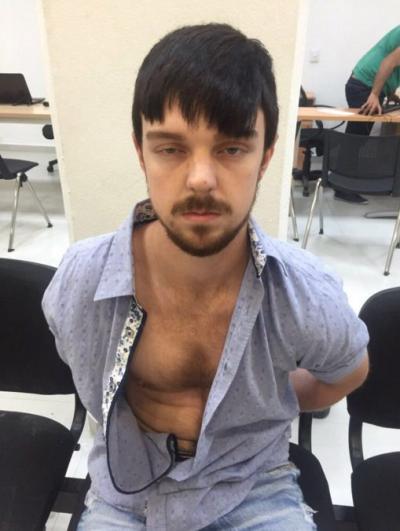 It's finally over. Affluenza teen Ethan Couch, 18 and his mother Tonya have at last been apprehended and taken in custody after the teen skipped a December 10 probation meeting after a video of him raucously drinking compromised the conditions of him remaining outside of bars after a 2013 driving incident that saw the then intoxicated teen take the life of four individuals along with a 5th victim who was permanently paralyzed from the neck down.
FBI: Did Affluenza teen Ethan Couch and mom flee the US?
At the time the teen claimed he hadn't known better because he had been shielded from the ramifications of real life living on account of being too rich. An assertion a Texas juvenile court took to heart when it decided to spare the then 16 year old, too young to be tried as an adult, any jail time.
A decision which led to many wondering on the transparency of the legal system and the notion that money will always trump all, even the laws of the land.
The teen's arrest comes after authorities caught up with the teen and his mother at a Puerto Vallarta, Mexican resort (naturally …) on Monday according to a report via the Fort Worth Star-Telegram.
According to arresting officer, Tarrant County Sheriff Dee Anderson, mother and son likely fled the US in late November after a video (see below) of the teen drinking to abandon made the rounds.
There had been questions if the release of the video would result in the teen having to now serve jail time after breaking the covenants of a ten year probation period, which stipulated that the teen could not drink.
Questions that the teen and his mother probably took into account when they decided to skip an upcoming December 10 probation meeting which in all likelihood would have led to the affluenza teen's immediate detention.
During the sentencing phase of his trial, Couch's attorneys relied on a defense expert who argued that Couch's wealthy parents 'coddled him' into a sense of irresponsibility — a condition the expert termed affluenza.
The condition is not recognized as a medical diagnosis by the American Psychiatric Association, and its invocation drew widespread ridicule and the ire of a public who sensed that once again getting ahead in America came down to the ability to come up with money. Defying the adage that America is a classless society with boundless opportunities, where all one needs is a good work attitude, despite the too many day to day examples that surviving and excelling in the US in actuality has much to do with one's status and financial mobility, something that most Americans these days have less of at any time in recent history….
ya boy ethan couch violating probation. i got more if u want @CityofBurleson @TarrantCountyDA pic.twitter.com/otiGprQ1uD

— h (@BlondeSpectre) December 2, 2015