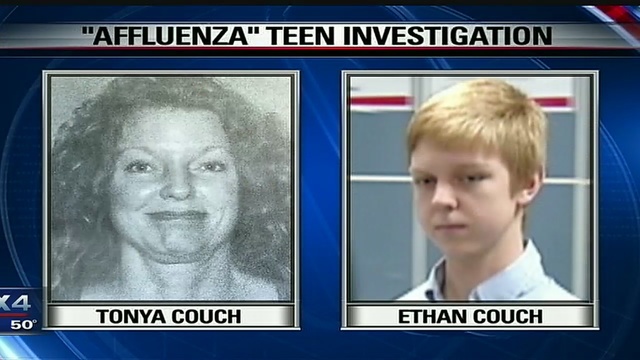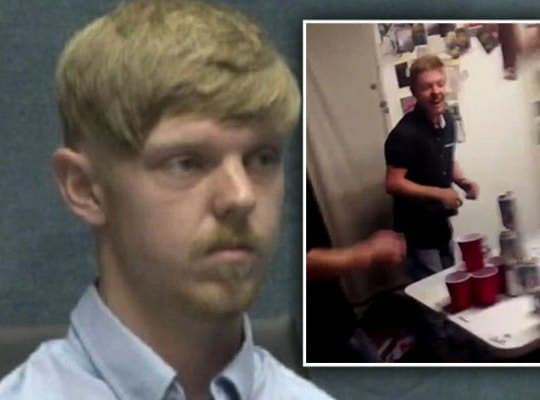 Joining in the search of missing affluenza teen Ethan Couch is the FBI and US Marshals, after fears from Texas Sheriff officials that the teen and his 'wealthy' mom, Tonya, may have fled the country.
Couch's sudden disappearance comes after calls to have the well to do 18 year old teen brought to account after a teenage witness posted a video of him playing beer pong—a clear probation violation of a ten year probation the teen was put on after a drink drive incident which saw Couch kill four people and injure two while driving around drunk.
At the time the then 16 year old teen's defense attorney argued that the teen was too affluent too know any better, leading to Couch somehow miraculously getting off on possible manslaughter charges in lieu of a ten year probation. A probation that the teen appears to have broken two years in after our collective infallible hero was observed getting drunk to high heaven. A state of being that directly contravenes the teen's probation and could very well likely send him to the slammer.
Authorities would get edgy after our collective too rich wanderlust to know better missed a probation meeting around the same time the damning video came out.
A house call by authorities ('Hi we're here to arrest you…') discovering that Ethan WanderLust Couch and his mom were no longer there.
Which of course posed the very awkward question: where do rich people who kill other less rich people end up hiding when afoul of the law?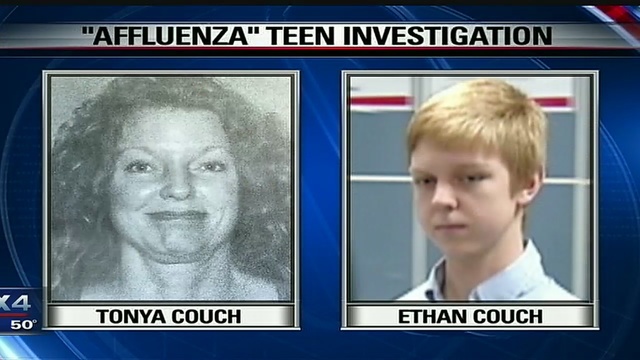 Things would get trickier this past Tuesday when a Dallas judge issued an arrest warrant for Ethan, though it's unclear how they're going to serve it: No one has any idea where Ethan and his mom are.
'They had a good head start,' Tarrant County Sheriff Dee Anderson told CNN this week. 'My gut feeling says they've gone a long way, they have the money, they have the ability to disappear and I'm fearing that they may even be out of the country.'
With the FBI and US Marshalls stepping in to bring our collective hero to account, the agencies have announced that nabbing the infallible teen is a top priority.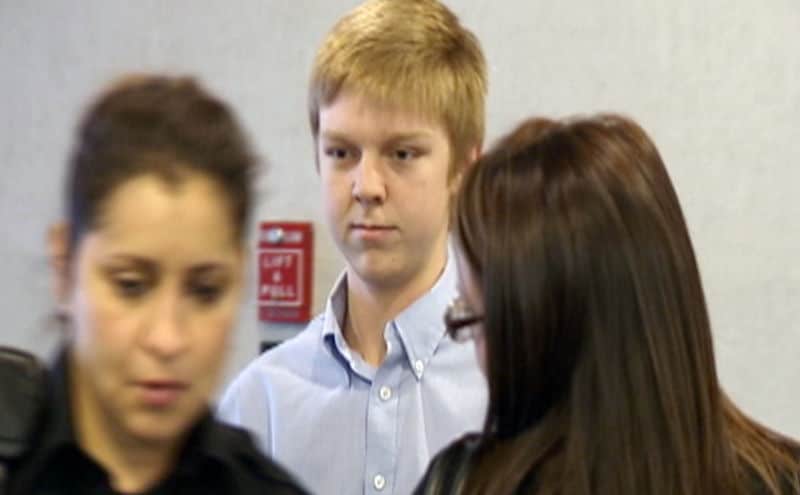 Reiterated Anderson: 'You can run, but you're always going to be looking over your shoulder,'
'We're not going to give up. We're going to come after you. We're going to find you, wherever you are.'
Adding: 'I predicted two years ago that something bad was going to happen like this,'
'I wasn't surprised at all that he ran, particularly in light of the video that had surfaced … I had been expecting something like this for the last two years.'
What do you think kids? Where would you end up running off to if you were too rich for us other mere mortals?
ya boy ethan couch violating probation. i got more if u want @CityofBurleson @TarrantCountyDA pic.twitter.com/otiGprQ1uD

— h (@BlondeSpectre) December 2, 2015