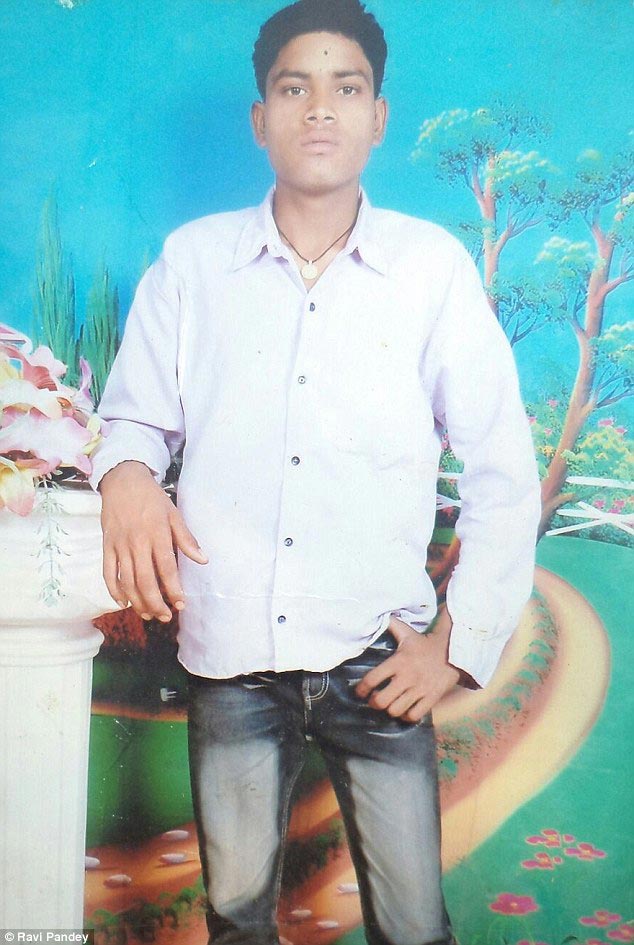 Deepak Kol a 28 year old Indian man has bled to death after cutting out his tongue as a sacrifice to a Hindu goddess.
Subsequent to chopping off his tongue, the father of two collapsed, but instead of being taken to hospital, Deepak's family and festival worshippers tried to resurrect him by singing hymns and praying.
Long pause. Look out towards the skies, towards the Hindu goddess here to protect me and wonder when all the madness will quietly end?
Told Deepak's father, Sukhdeo, a farmer via the dailymail: 'We kept praying until 4am in the morning, hoping that Devi [Hindu goddess] would instil life in my son's body,'
'When that did not happen, I knew that the Goddess has given Deepak a place in her lotus feet.'
The incident comes after Deepak Kol, from Kharhata village, northern India, had been fasting for days before he removed his tongue in tribute to Durga, the goddess of good triumphing over evil.
He fell unconscious in the village temple – but other worshippers, who had fallen into a prayer-induced trance failed to notice anything was wrong for five hours.
When they realised he was unconscious, they continued to pray and chant to resurrect him.
The head of the village told the authorities of Deepak's death the next morning – with the family refusing to allow authorities to conduct a postmortem, told police spokesman Riaz Sheikh. 
After his death on October 22, his father said: 'He did not die. The deity has sought him at Her service. It is a supreme sacrifice that my son has done.'
Added the father: 'He has just left his mortal body. If Devi seeks sacrifice of another son, I would be more than willing to oblige.'
This death is the latest in a disturbing trend where religious followers have died following a sacrificial offering to the gods. 
A similar incident, according to the dailymail involves that of Rajkumar Vishwakarma, 32, who was fatally wounded when he sliced off the tip of his tongue to offer it to a deity at a temple in Satna's Chourhai village in Madya Pradesh. 
He was admitted to a nearby hospital, where he died, a few hours later.