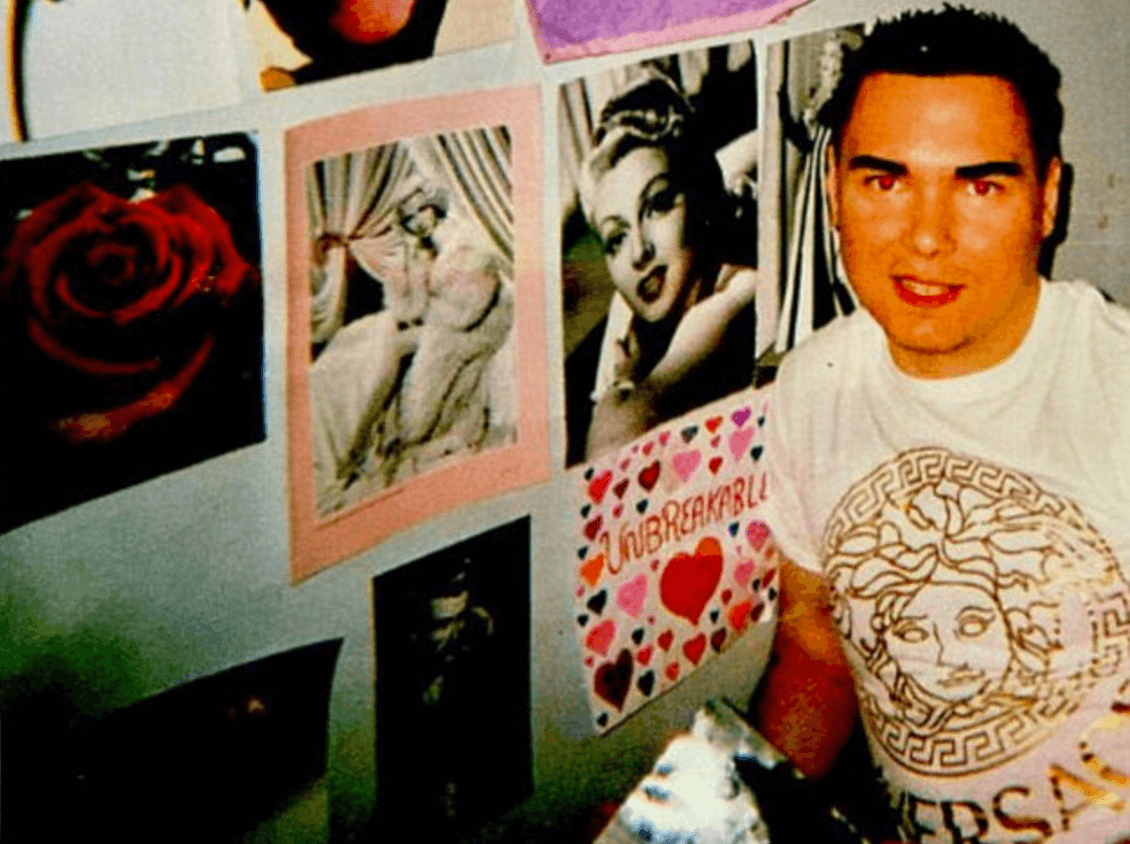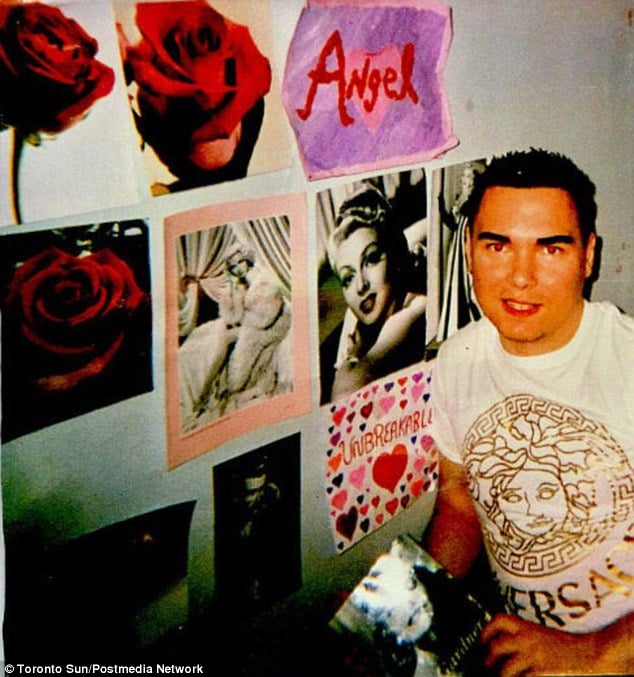 Raising eyebrows are letters that Canadian cannibal killer Luka Magnotta has been sending off to friends and would be lovers from prison.
Letters covered in hearts and roses which hint at the life of luxury the former depraved reality star wannabe has taken a liking to, including pizza parties, facials along with dark chocolate sent to him on Valentine's day.
The murderer's 25 year stay in prison comes after the 33 year old cannibal killer killed a Chinese student in 2012 before having sex with the dismembered corpse (naturally) and posting a video of the incident online as well as sending body parts to schools and politicians across Canada.
Half hearted is hardly Luka's preferred recipe.
Luka Rocco Magnotta guilty of Jun Lin's murder: Premeditated & calculated.
A makeshift memorial for Jun Lin murder
Cannibal Luka Rocco Magnotta 's ex lover's head may have been found in Montreal park.
The letters, obtained by the Toronto Sun, were sent to friends he calls 'rosebud' and 'sweetheart' who he asks to send magazines, aftershave and hygiene products to him in prison.
In one of the letters Magnotta, who brutally stabbed his Chinese lover Lin Jun to death with an ice pick before butchering his body, complains of 'selfish' people not giving him Ferrero Rocher on Valentine's Day.
He wrote: 'So, all this chocolate for Valentine's Day is ruining my diet lol. 
'These f***ing a**holes said the would add Ferrero Roche [sic] and they didn't. Some people are so f***ing selfish it pisses me off.'
He also speaks of working out in the prison gym and being careful not to eat junk food, but 'indulging' when fellow inmates host 'pizza parties'.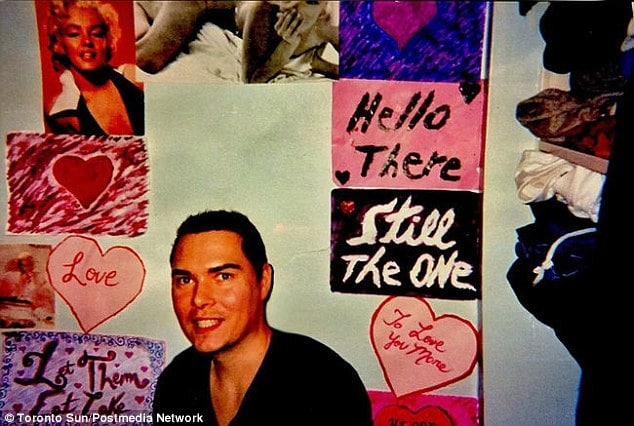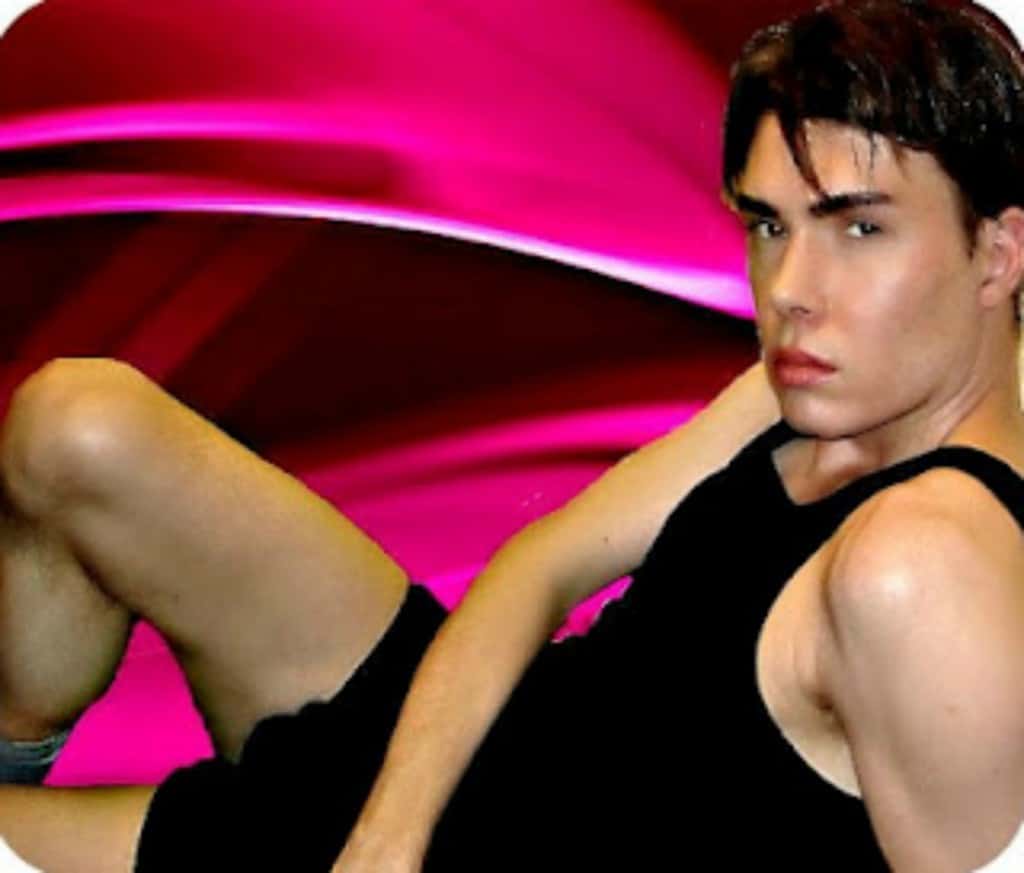 Writing in pink pen, Magnotta – a one-time gay porn actor – also speaks of buying a Celine Dion album, playing tennis and his fantasies about members of the British royal family and actor Channing Tatum.
'I just bought Celine Dion's album and a lot of others. I have a stereo and a portable for when I suntan outside,' he wrote.
Explains another letter: 'I wonder what it would be like to be f***ed by one of the royal family? I bet Will and Harry know just how to use their crown jewels lol.'
He adds to one pen pal that he is looking forward to what appears to be a planned conjugal visit with a man he has sent a painting to, adding that he will rent movies and buy food especially for the occasion.
'I really hope you'll be able to make it in July to the little cottage here. I'll fill out the form and put you on the list,' the convicted killer writes.
Adding: 'I'll go shopping for the food and movies. We have movie channels and movie night here so I can get any title. Just don't get any ideas about raping me lol.' 
It is unlikely that Magnotta would be allowed conjugal visits but Correctional Service Canada refused to deny any had taken place.
Photographs taken inside the maximum-security unit in Quebec, which Magnotta interestingly describes as like a university as cell doors are open '90 per cent of the time', show him relaxing with hardened criminals, including infamous convicted pedophile Jonathan Lafrance-Rivard.
Magnotta, born Eric Clinton Kirk Newman, also appears to have decorated his cell with posters of Marilyn Monroe and love hearts.
Jailed for life with no chance of parole for 25 years, it seems Luka Magnotta is only doing what he so desperately coveted along- attention and lots of it, no matter what he has to do to get it. As long as of course he gets it. Which might have something to do with feelings of narcissism or feelings of self loathing.
Something that Luka Magnotta may attest to as he slowly digs into his dark chocolates whilst trapped in his dungeon of nihilism.