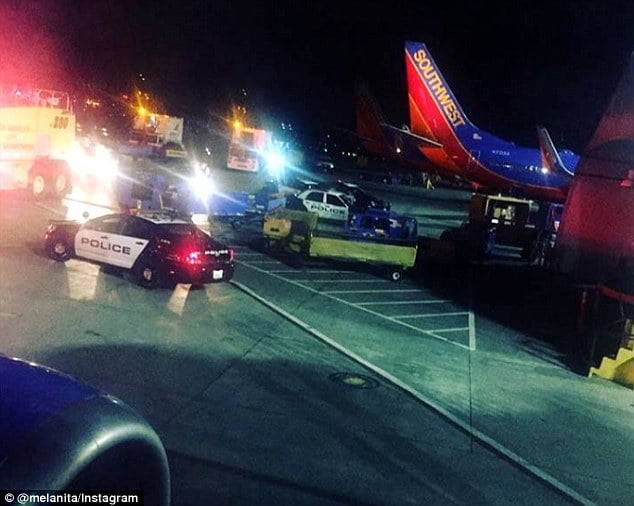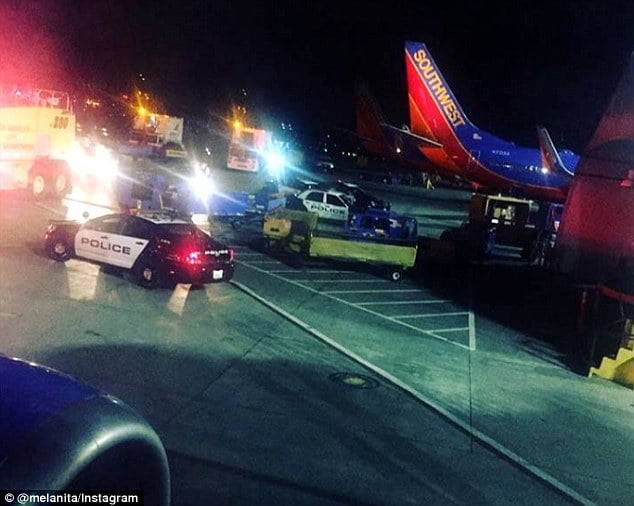 Mid air strangulation is all the rage after a bent out of shape Southwest airlines flight passenger lost their nerve over a reclining seat.
The choking incident involving a man raging on a female passenger sitting directly in front of him over vanishing leg room (ah yes …) led to the Los Angeles to San Francisco bound  flight delayed for close to three hours Sunday night.
Reports NBC: The pilot doubled back after a man began choking the woman sitting in front of him, who had reclined her seat, NBC News' Tom Costello reports.
"Evidently, we've got two passengers who are in a physical altercation, so we need to get turned around back to LAX," the pilot told air-traffic control in a radio transmission obtained by NBC News.
'An individual was detained for questioning following the return of a SW aircraft to LAX based on allegations of an assault involving a fellow passenger,' FBI Public Affairs Specialist Laura Eimiller reportedly confirmed in a statement. 'No arrest has been made at this time and the investigation is continuing. The flight left for San Francisco shortly after midnight as I understand.'

It's still unclear if the plane actually made an emergency landing or merely returned to the gate over the 'rapidly escalating situation' but either way, the reported outcome is the same: the FBI boarded the plane and took a very angry, very cramped man away for questioning. Yes life sucks.
The remaining 136 passengers were transferred to another aircraft and arrived in San Francisco early Monday morning, about five hours later, according to CNN.
Seat reclining consternation continues to be a saw theme with travelers forced to contend with the ignominy of airlines finding clever ways to stack more passengers on flights.
Some air travelers unwilling to be inconvenienced by fellow passengers have resorted to using a highly controversial gadget called Knee Defender that locks the seat in front in position, preventing it from reclining. Indeed.