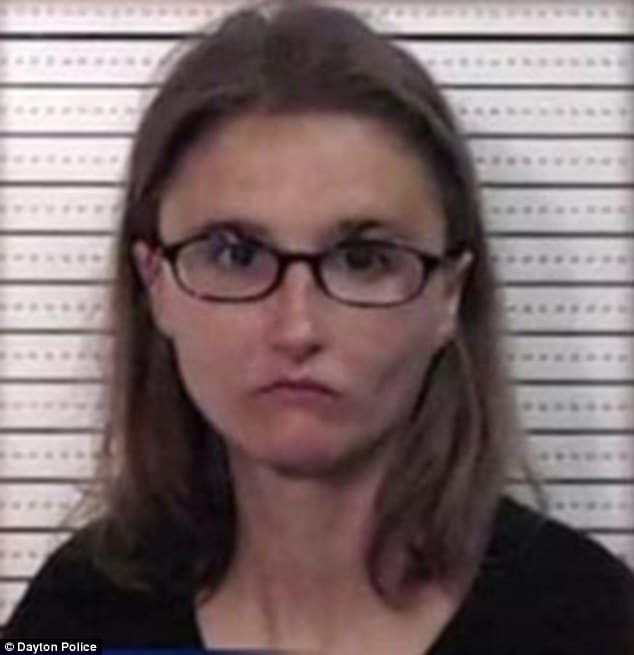 The beaten body of a dead woman later identified as Rebecca Cade, 31 of Chillicothe, Ohio, was initially dismissed by neighbors as a gory Halloween decoration as it hung along a street fence.
It wouldn't be until a man walking his dog along the fence's perimeter that he realized that the Halloween decoration was anything but that.
According to a report via the Chillicothe Gazette, the man found the lifeless body hanging by her shirt sleeve from a chain-link fence near an American Electric Power construction site at North Brownell Street and Hardin Drive at about 8.30am, Tuesday.
So badly was the body injured, with the face unrecognizable, authorities said it was impossible to tell if it was a male or female.
Eventually it was determined that the body belonged to Rebecca Cade a mother in the area.
The cause of death was determined to be blunt force trauma to the head and neck. Police said defensive wounds were found on the woman's arms.
Arrested for the woman's murder was Donnie Cochenour Junior, 27, who admitted murdering the woman after a confrontation near the place of murder.
He was charged with one count of murder and bail was set at $2million during his arraignment on Wednesday, the Columbus Dispatch reported.
Cochenour has been charged 21 times with failure to appear in court and had several other arrests, according to the Chillicothe Gazette. He was put on three years of community control sanctions after he was convicted of second-degree resisting arrest, a misdemeanor, in July 2013.
'I can't believe Donnie would do something like this,' Ashley Kellough, who lived in the same neighborhood said.
Investigators said a 'large rock the size of an orange or grapefruit' was discovered at the scene with blood on it – which investigators believe could be the murder weapon.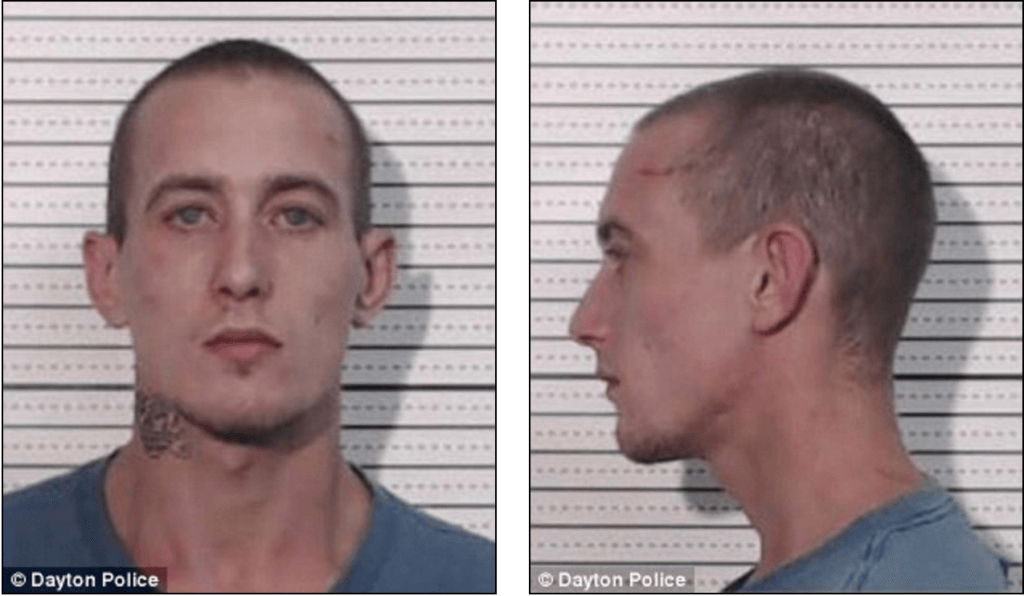 A trail of blood showed where the victim had run from her killer. When she had tried to jump a fence at the electric power substation at the end of Brownell Street, her clothing caught.
Washburn said she remained suspended from the fence and died there.
Although Cade's body suffered serious injuries, authorities denied the woman had been mutilated.
Told resident, Tammy Dixon, who happened upon the too real 'Halloween decoration' via WCPO: 'It was straight out a horror story.' 
Friends and family paid tribute to Cade, saying despite her troubles, she 'had people who loved her'.
Denise Hughes, who is raising Cade's 15-month-old son Bryan, told the Dispatch: 'Rebecca didn't deserve that, what happened to her.
'She was always running the streets and always doing drugs but she had people who loved her. I hope she knew that.'
A friend who lived with Cade for a couple years said she is scared and saddened by the violence. Tabitha Long said Cade had learning disabilities and was an easy target: 'She was very gullible, very easily misled, as long as she thought you were her friend she would do just about anything for you.'
Diana Carter who lives near the homicide scene, said locals are haunted by the fact they never heard a fight between Cade and her attacker.
'We didn't do enough, we should have done more. It is a young girl's life that now is taken.'
An autopsy is set for Thursday.