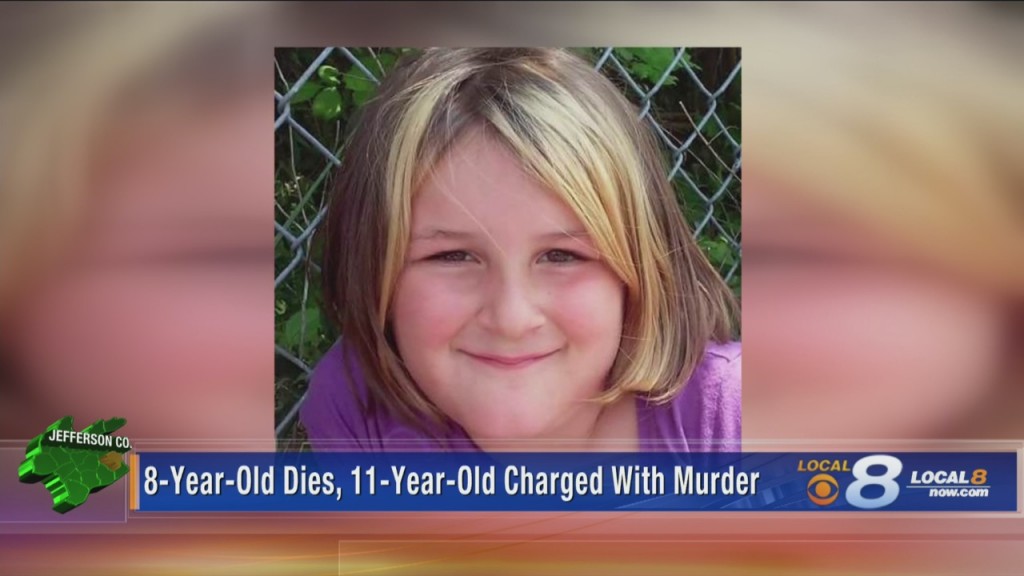 An eleven year old boy has been arrested with first degree murder after using his father's shot gun to shoot dead, Maykayla Dyer, an eight year old girl neighbor this weekend in a fight over a puppy.
Authorities in White Pine, Tennessee have not officially identified the shooter since been taken into custody.
Police were called to the trailer park on Robin Road around 7:30pm after calls about a shooting, and found the eight year girl on the ground suffering from a gunshot wound to the chest. 
Despite being rushed to Morristown-Hamblen Hospital she would soon be pronounced dead. 
Sheriff Bud McCoig says Dyer attended White Pine Elementary School where her shooter was also a student. He reportedly used his father's 12-gauge shotgun to carry out the shooting.  
Authorities have not released details on what spurred the shooting, but neighbors and Maykayla's family say the shots rang out after a fight about a puppy. How the boy was able to acquire the shotgun has to date not been necessarily understood, or whether there had been simmering frictions between the boy and girl, an assertion that the victim's mother would later assert.
Also not understood is whether the boy's parents will now face culpable charges.
The shooting came about after the eleven year old boy asked to see Maykayla's puppy with the girl saying no.
Incensed the boy allegedly shot her from his home shortly.
'Watching the Tennessee football game, heard the bang,' neighbor Chasity Arwood told WBIR. 'And then everybody screaming that he shot her baby girl.'
Responding to press enquiries, the victim's mother Latasha  Dyer described how her 'mommy's girl' had been bullied by her shooter.
'When we first moved to White Pine, the little boy was bullying McKayla,' Dyer told WATE. 'He was making fun of her, calling her names just being mean to her, I had to go the principal about him and he quit for a while and then all of a sudden yesterday he shot her.'
'I want her back in my arms, this is not fair, hold and kiss you're babies every night because you're never promised the next day with them. I hope the little boy learned his lesson because he took my baby's life and I can't get her back,' Dyer added. 
Since been taken to custody the boy was set to appear before a judge at 11am on Monday for a detention hearing. A judge will later determine whether the child should be charged as an adult. 
The White Pine Elementary School community mourned the loss of Maykayla on Monday.
'We remember her smile and her beautiful face,' Principal Bill Walker told reporters. 'Our normal has changed.'
The boy reportedly came from a family of six children. It's unclear whether he had any mental health issues, but the Department of Child Services is investigating the possibility. 
A man who says he is Maykayla's uncle has set up a Go Fund Me page to raise funds for the girl's funeral.  
'We are raising money for (Maykayla's) memorial. An eight year old girl taken home way to early due to gun violence,' the GoFundMe page says. 'She is my cousin and her family needs the money for her memorial services. We appreciate all your support. Please pray for her mother.'