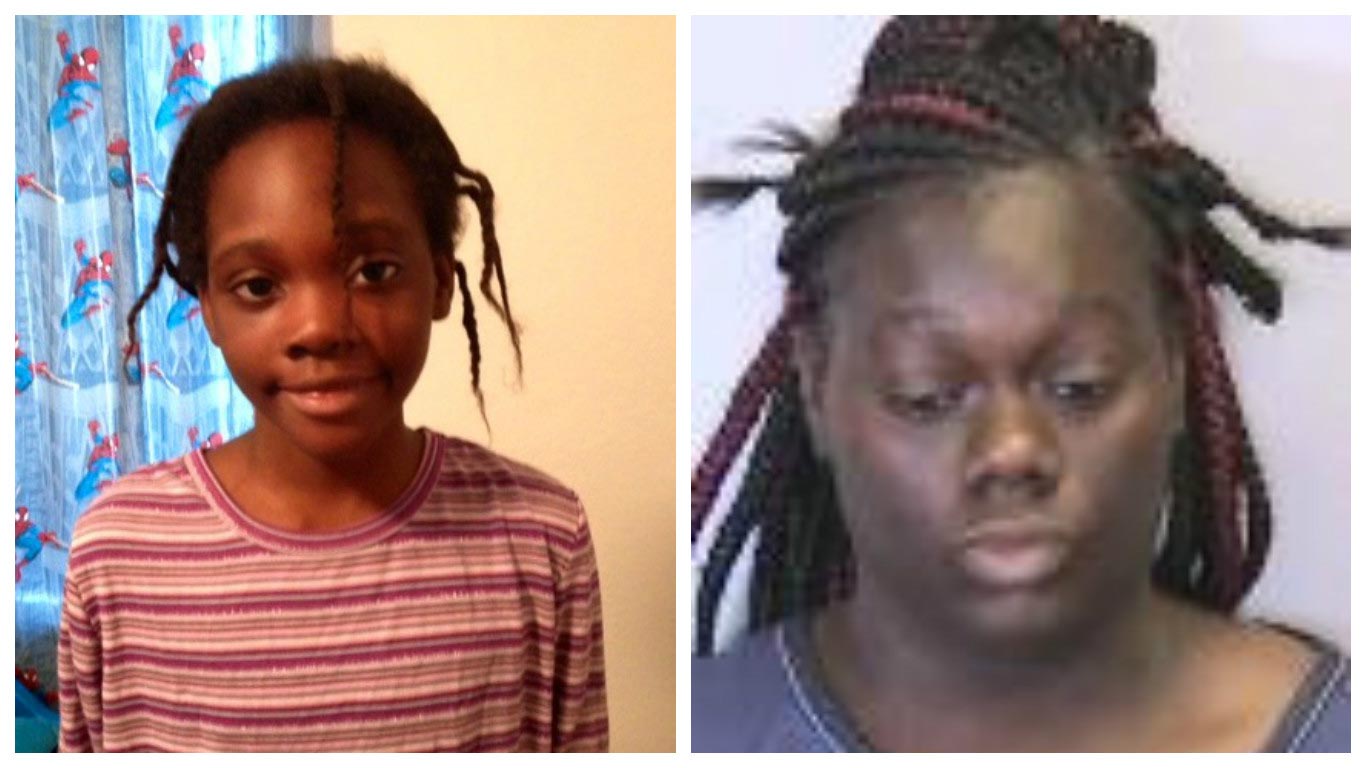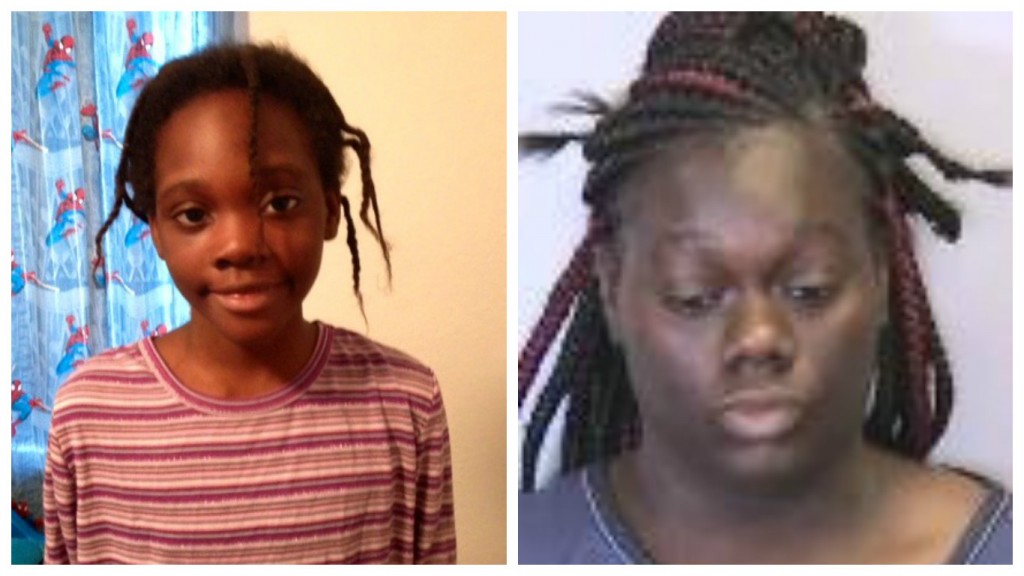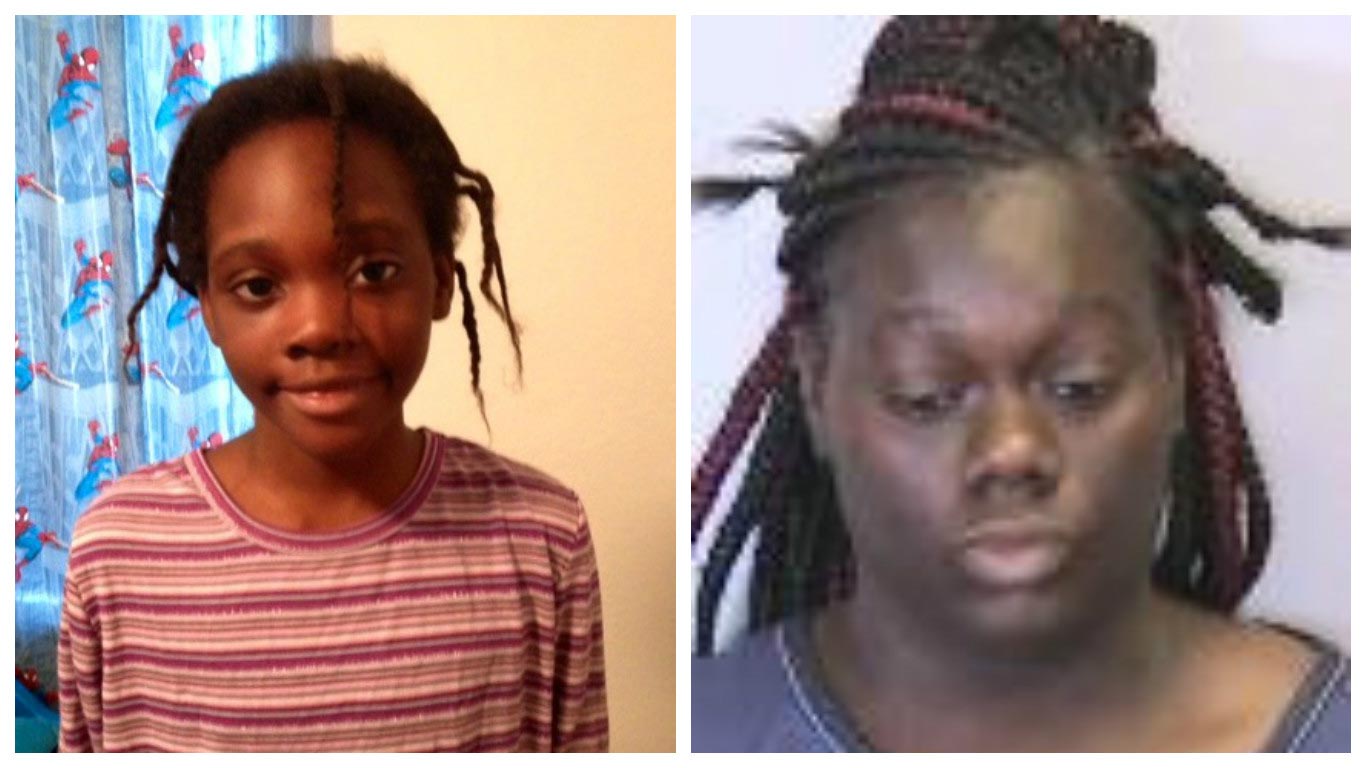 The body of an eleven year old Bradenton, Florida girl, Janiya Thomas, who disappeared over a year ago has been found in a locked deep freezer with her mother,Keishanna Thomas, 31 the main suspect.
The discovery comes days after the missing girl's mother refused to divulge little her daughter's whereabouts earning a contempt of court charge. She is now being held at a Manatee County jail.
Told Bradenton Police spokesman Lt. James Racky of the mother late Sunday night: 'Mother's silence to me says she's guilty. She's not a mother.'
'She's wicked, she's wrong, she's criminal. She's possibly a killer.'
The child's distraught aunt and grandmother called police at around 7 p.m. to say they broke open the freezer after seeing news reports that Janiya was missing.
'They looked in it, saw what they thought was a body and called us,' Racky said.
Reiterated the cop, himself a father: 'We try to put on a calm face about it but it disgusts me. I've got children myself…It's just not right. That child in there is somebody's child whether it's hers or not…we'll find that out for sure.'
Janiya's last confirmed sighting was in Aug. 2014, WFLA-TV reported.
The child's mother brought the four-by-five freezer to a relative's home Wednesday with the help of a male friend, but never said where it came from. Nor what was inside it. 
Pending an examination by the county medical examiner, authorities hope to now confirm that the found body is indeed that of the missing daughter, who also seek to determine how the child came to die.
Thomas has refused to cooperate with authorities, leading investigators to believe Thomas was frustrated with Janiya's medical problems affecting her digestive system.The same condition apparently killed Janiya's father.
Reiterated Racky during Sunday night's press conference: 'She could not always tell when she had to go to the bathroom,'
'That's one of the reasons the mother was frustrated with the child and kept the child in the bathroom at her residence. That medical condition is the same one that killed Janiya's father.'
The state's Child Protective Services investigators had been probing Thomas' family since September when the mother's 12-year-old son called police from a Walmart to report child abuse.
A judge ordered Thomas' children be taken into state custody, but when investigators appeared at her home, only four of her five kids —ages 2, 9, 11, 12 and 15 — could be found. Janiya was not among them.
According to Child Protective Services, Janiya was last confirmed seen on August 2014.