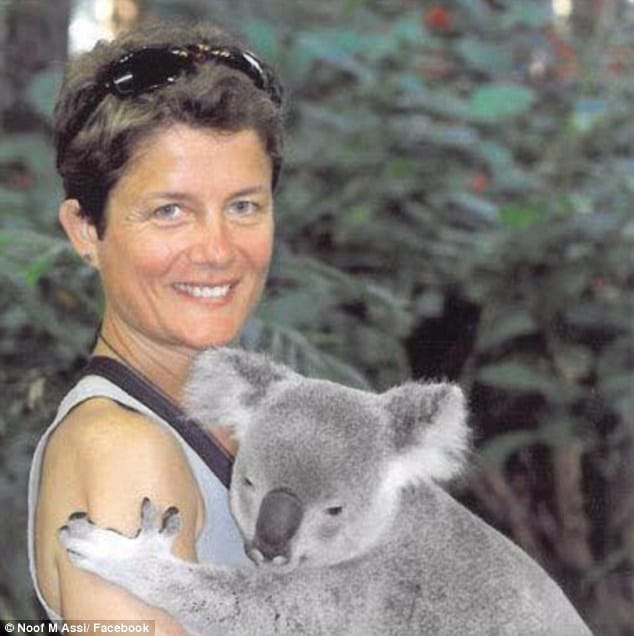 Friends and family have expressed disbelief and have since called for an inquiry after UK woman, Jacky Sutton, 50 a former BBC journalist was found dead after purportedly hanging herself at Ataturk Airport, an Istanbul airport.
The woman, who had been the acting Iraq director for the Institute of War and Peace Reporting (IWPR), was found dead in a toilet. At the time, Sutton had been traveling to Irbil, before killing herself after missing a flight connection.
According to the bbc, Sutton had arrived in Istanbul on Turkish Airlines flight TK-1986 at about 10pm local time on Saturday night, and was then due to fly to Irbil at about midnight, but missed her flight. Turkish media went on to claim that upon failing to catch her flight, Sutton became distressed after not having enough money for a new ticket before taking her own life.
The death of Sutton ironically comes after the previous Iraq director Ammar Al Shahbander was killed in a car bomb attack in Baghdad on 2 May and a memorial service was held for him in London last week, according to the IWPR website. Attending service in London was Jacky Sutton.
According to a report via the dailymail, Jacky Sutton had spoken in June of her fears that she may be targeted by the Islamic State while working in Erbil.
The timing of Sutton's death and her predecessor has since led to colleagues and friends calling foul and wondering if more is at play than has been revealed?
Twitted colleague, Jane Pearce: 'Mourning my friend and colleague Jacky Sutton tonight. Simply don't believe the news reports.'
Sudipto Mukerjee, a country director with the United Nations Development Programme, wrote: 'Very difficult to believe that my colleague @undpiniraq staffer and seasoned traveler @JackySutton committed suicide.'
Whilst friend and journalist, Rebecca Cooke twitted: 'Shocking and sad news about the death of Jacky Sutoon in Instanbul. An intl. not just local investigation is needed.
Iraqi journalist Mazin Elias, who had worked with Sutton, told the dailymail that it was 'impossible' that Sutton killed herself.
Elias said she was dedicated to developing freedom of expression in Iraq.
Telling: 'She continued in Iraq – everything was difficult, everything was a challenge, but she still continued,'
'But, what I'm sure about, the kind of person that Jacky was, it's impossible she would have killed herself, impossible. She's really looking for a better life for everyone. So kill herself? That's crazy.'
Sutton, Elias told was a 'big manager' who was unlikely to have missed her flight, adding: 'No, that's impossible … we're not talking about a girl. She's a woman, an official woman, she's a big manager.'
Elias went on to allege that Sutton may have been killed, telling: 'I'm really sad and sorry what happened, but if someone tells me 'she killed herself', I tell him: 'No, that's wrong, someone killed Jacky.'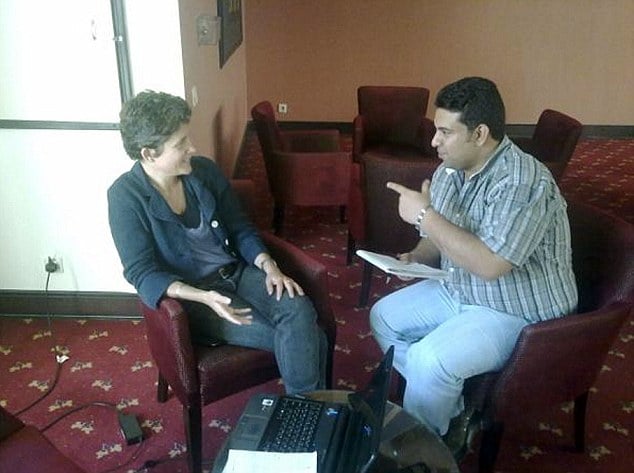 According to her linkedln profile, Sutton had held various positions in humanitarian organizations and the UN as well as working as a producer for the BBC. Prior to her death, Sutton had been studying for a PhD focused on international development support to female media professionals in Iraq and Afghanistan between 2003 and 2013 at the Australian National University.
Susan Hutchinson, a colleague at the Australian National University, also said she did not believe Sutton took her own life, adding that the IWPR had recently 'taken up work countering the anti-women messaging' of Islamic State.
She told the ABC: 'I am unconvinced that she would have committed suicide … I am skeptical of the idea. I absolutely think that there needs to be a full investigation.

'I hope the Foreign Office has full access in order to be able to conduct a proper investigation about the circumstances in which Jacky died and I hope that that is done internationally and in a transparent and cooperative way.'
The Foreign Office has since told it was 'providing consular assistance' to Jacky Sutton's family.