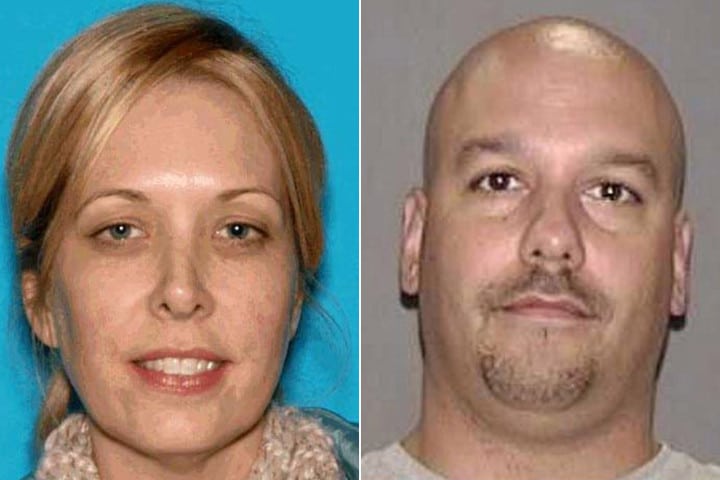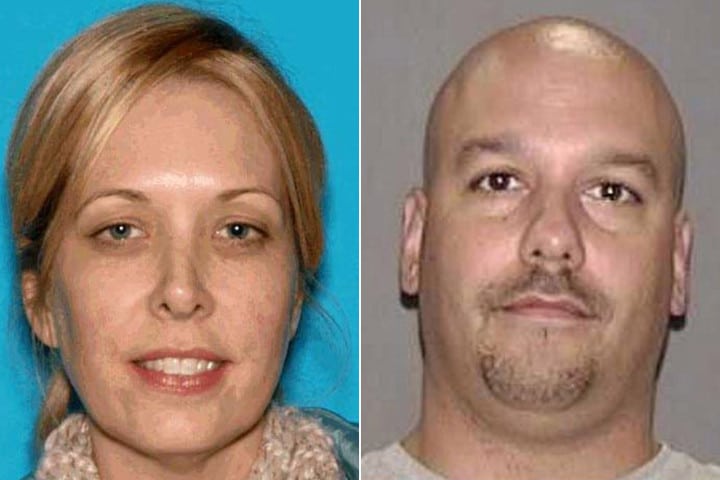 Arthur Lomando a former NYPD cop is in custody after fatally stabbing his ex girlfriend with a machete in New Jersey before escaping to NYC and throwing himself in front of a subway train in Harlem on Thursday.
According to a report via The Bergen Record the crazed 44 year old Long Island resident hacked away at his former lover, Suzanne Bardzell, 48, after shattering the driver-side window of her Volkswagen SUV in front of her Midland Park home around 3:30 p.m., told Bergen County Prosecutor John Molinelli.
The woman was subsequently found dead inside her car with her engine still running. Her murder comes after the woman earlier this month took out a restraining order against her ex.
Molinelli told that Lomando used 'a very large machete-type of knife, striking her several times.' Investigators later found the weapon outside the Godwin Ave. home. 
From there, Lomando fled to NYC where later that afternoon jumped in front of a subway train at Amsterdam and St. Nicholas Aves. in Harlem. An emergency crew rushed Lomando to Harlem Hospital Center, where he went into surgery for severe head and leg injuries.
According to a report via the nydailynews, Lomando was struck by an empty train and MTA officials cut off service between 168 St. and 207 St. until just after 5:30.
Court documents cited by WABC-TV show that Lomando served as a police officer for 10 years before he was fired in 2004 over misconduct and mental health concerns. 
Bardzell and her estranged boyfriend dated after meeting online three years ago. But Bardzell filed for an order of protection from Lomando Oct. 5 after several domestic violence incidents, Molinelli said at a press conference. Bardzell was a mother of two teenage sons who worked as a special education teacher.
Neighbors told PIX11 they had grown used to the sight of police cars outside Bardzell's home in recent weeks. Lomando recently eluded pursuing police via railroad tracks, Molinelli said.
'We are in the process of issuing arrest warrants for murder, possession of weapon, and violating the terms of a restraining order,' he told reporters.