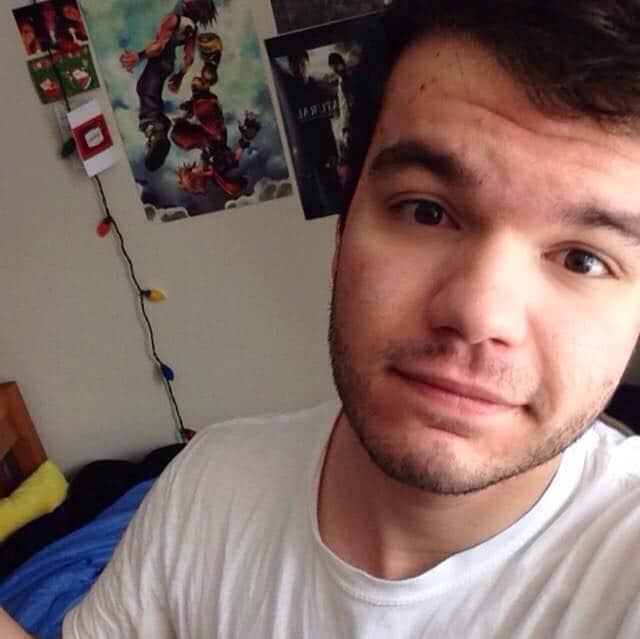 Swarthmore College student, Anthony Chiarenza Jr, 19 has died after falling off a cliff an hour after telling his Queens, NY family he was doing good.
The student's death came after slipping and falling off a cliff whilst taking a 'relaxing walk' through a scenic stretch of land overlooking the college. The accident is said to have occurred on Saturday around 2.45pm.
Told the student's father, Anthony Chiarenza Sr. via the nypost: 'I spoke to him an hour before he died. I asked, 'Anthony, what's going on?' He's like, 'Dad, I'm doing good,''
According to NBC Philadelphia Chiarenza plunged about 50 feet in Crum Woods, a 200-acre woodland located at the edge of the Philly campus.
Police are still investigating the 19-year-old's death, but his mother, Angela Chiarenza, 51, says her son was simply taking in the sights when he died.
'He was just taking a walk. There is a place there behind the school where you can see the mountains, it is very relaxing,' she said.
'He always takes a walk there, it was raining, and he slipped and hit his head. It shouldn't have happened this way, it was just a freak accident.'
Anthony Sr. added, 'There is a path on the side of Swarthmore and a creek on the bottom — it's beautiful, I've walked around it, it's steep, there is no railing.
'The coroner told me nothing could have been done even if the paramedics had been there immediately,'
"I'm in complete shock.'
His mother spoke through tears as she described the loss of her youngest son.
Reiterated the mother: 'He was a great person, and I loved him so much,'
'I'm going to miss him so much. He was my baby.'
Mourning the loss of his brother, Dom Chiarenza, took to Facebook on Sunday.
Wrote the brother: 'My family and I have fallen apart at the seams because we've lost a part of us that we will never, ever get back,' he wrote, describing his brother as a 'sweet person with a kind, giving soul and an amazing sense of humor.'
'We will always love you, Anthony, I hope you know that. It hurts now but I can't wait to see you on the other side.'
Since the incident friends, classmates and Swarthmore community members gathered on campus Sunday evening to reflect on and honor the life of Chiarenza, who was planning to major in chemistry and minor in linguistics, according to the school's paper, The Daily Gazette.
Before enrolling at Swarthmore, Chiarenza attended Townsend Harris High School in Flushing.
Rafal Olechowski, who is the adviser for their student-run literary and art magazine, also remembered his life Sunday.
'On behalf of our Phoenix community and with a heavy heart, I would like to say farewell to one of our Phoenix members, fellow Harrisite, and an outstanding human being — Anthony Chiarenza,'  she wrote on their website.
'We will always remember his kindness, generosity, and a great sense of humor. While his life ended too swiftly, it graced his friends and classmates with a beautiful light and words that will remain with us forever.'
Chairenza will be buried Thursday at Sacred Heart Church in Bayside at 10 a.m.
Images via facebook