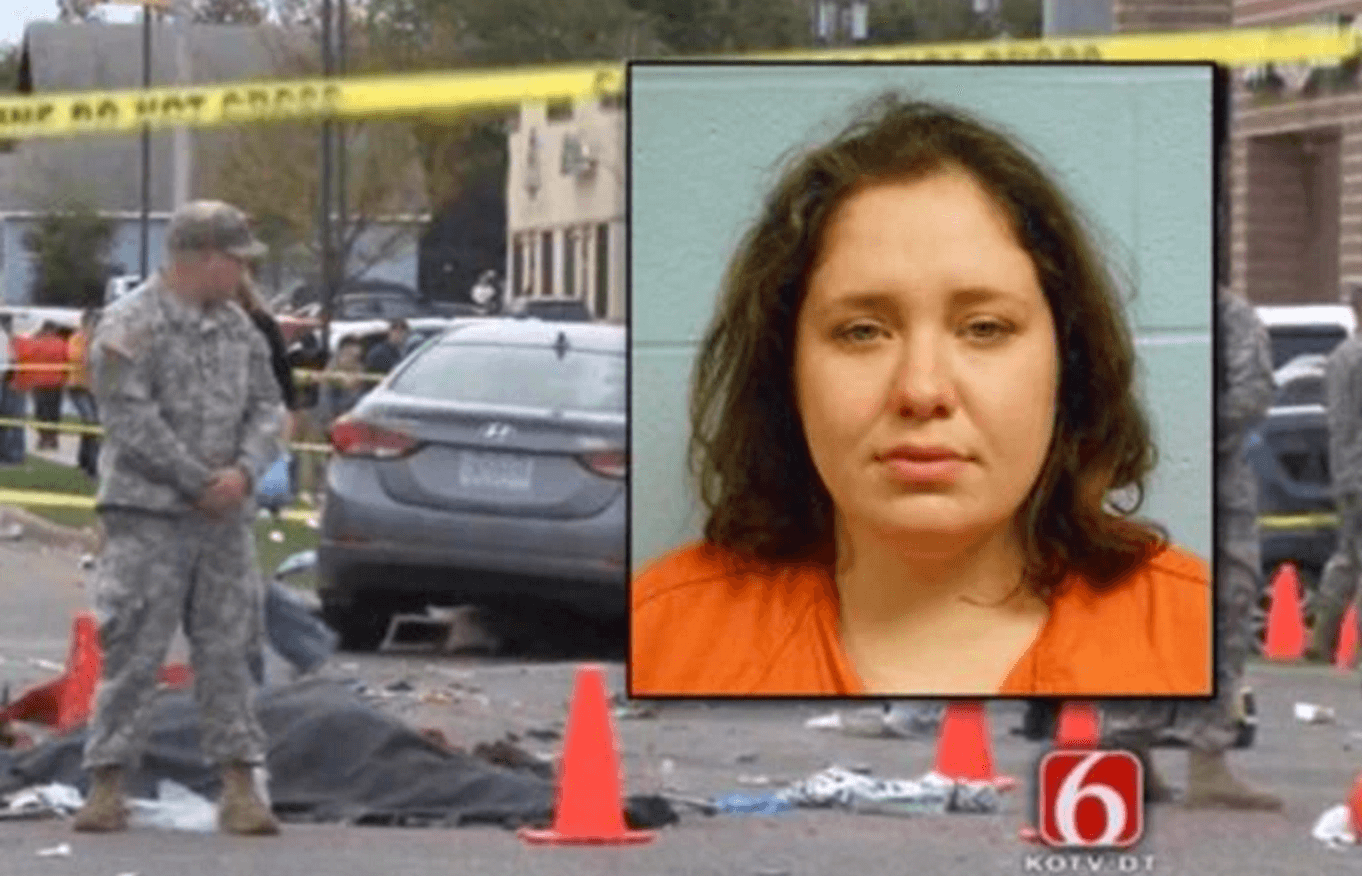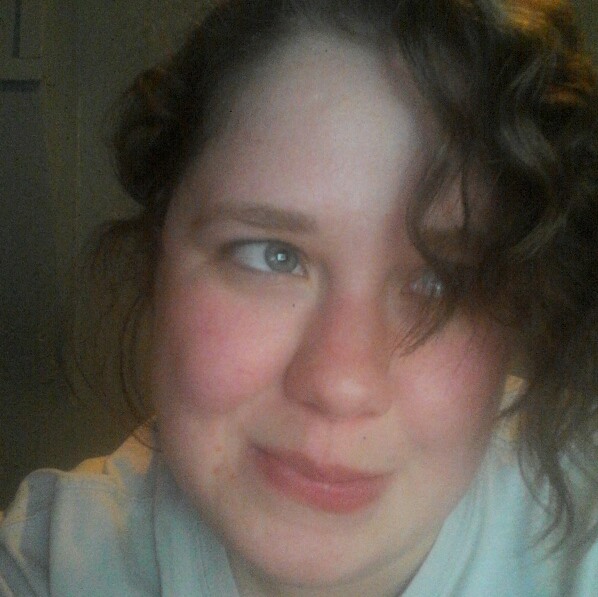 Adacia Chambers the woman accused of plowing her car into a crowd at the Oklahoma State homecoming parade did so intentionally, the state's district attorney said on Monday.
According to the Associated Press, 25-year-old Adacia Chambers skirted a barricade, ran a stoplight and barreled over a police motorcycle before purposefully hitting spectators. The incident which happened Saturday morning at 10.30am happened half an hour after the woman was purportedly fired from her part time job at fast food franchise, Stillwater's Freddy's Frozen Custard & Steakburgers.
Why Chambers was fired is yet to be understood, especially in light of conflicting comments over the weekend by franchise owner, Mark Thompson who told: 'She was always on time. She is a pleasant person. I have nothing to say about her that isn't good. She has been an excellent employee,'
'She didn't appear to be under the influence (when she left).'
Adacia Chambers killed 4 people cause she got fired.
Adacia Chambers drunk: 'How I plowed my car killing 4, injuring 34'
Told Payne County District Attorney Laura Thomas said in a statement: 'The evidence suggests this was an intentional act, not an accident,"
Thomas added that Chambers displayed evidence of 'a depraved mind and indifference to human life.'
Police are waiting on blood tests to determine whether Chambers was impaired at the time of the crash. But Chambers' family and her attorney say that she is mentally ill, adding that she had received inpatient mental health treatment in the past.
Some have gone so far as to wonder whether Adacia Chambers had purposefully driven into the barricades and crowd in a bid to end her life.
Told her lawyer, Tony Coleman, during a press conference when asked if he thought Adacia Chambers was suicidal: 'Absolutely.'
Here she is, Adacia Chambers, the girl who drove through the OSU homecoming parade, killing 3 and injuring many more pic.twitter.com/jRRSxGhgEV

— Caleb Barkocy (@c_barkocy) October 24, 2015
Yet not everyone agrees Chambers acted with intent.
Told Chambers' boyfriend, Jesse Gaylord, during a press conference on Monday: 'As far as for her to purposefully go and do something, that would just not be possible. … She would never do anything like that consciously.'
Floyd Chambers, Adacia's father told nothing seemed amiss recently, except to say his daughter having recently called saying she wanted to move back home.
Told the father: 'I thought that was kind of strange, but I don't know. She was very good about hiding her problems because she didn't want the family to worry about her, and she kept to herself about things like that.'
Chambers is facing up to four life sentences if convicted for the deaths of four people, including a toddler. She is currently at Payne County jail pending a $1 million bail.
Chambers has yet to be formally charged — a step that requires prosecutors to file additional documents in court.