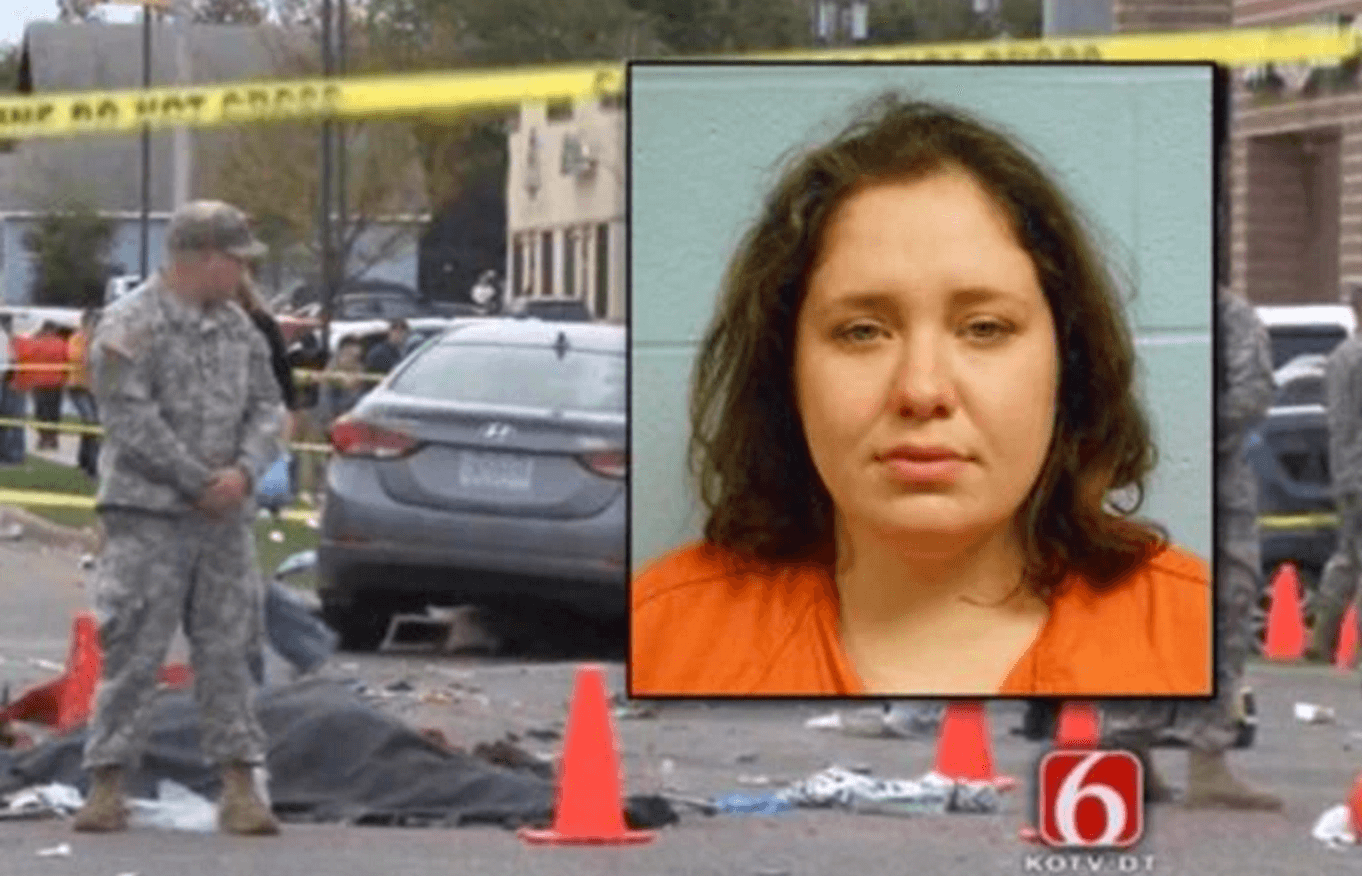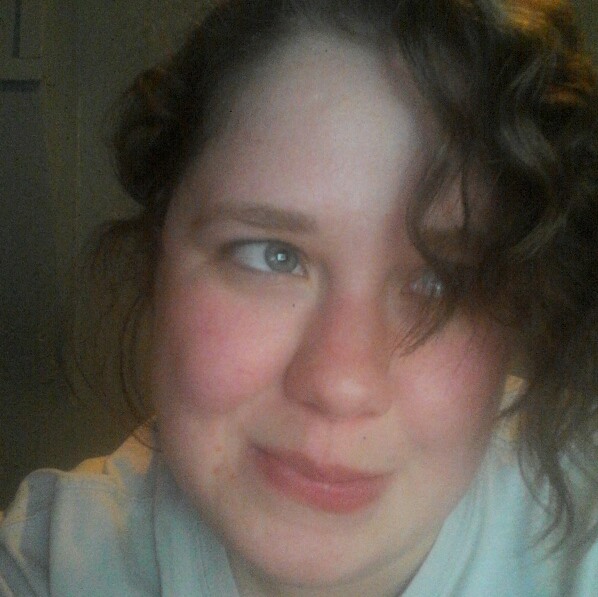 Motorist Adacia Chambers has become America's newest vilified tabloid villain after plowing drunk into a crowd that had come to watch Oklahoma State University's homecoming parade on Saturday.
Latest revelations tell the 25 year old woman killing to date four individuals, including a two year old toddler, Nash Lucas who mortally succumbed to her injuries late Saturday evening, along with injuring a staggering 34 other onlookers, eight of them critically injured, nine suffering serious injuries with a further 17 incurring minor wounds.
Also killed were 23 year old business student, Nikita Prabhakar and a retired couple.
Adacia Chambers intentionally crashed into victims cause she's mentally ill
Adacia Chambers killed 4 people cause she got fired.
The 10.30 am incident captured on video (see below) led to the woman being arrested and charged with driving under the influence as she drove into a crowd in Stillwater, Oklahoma.
According to witnesses, Chambes, driving a Hyundai Elantra was observed hitting speeds of up to 50mph before running into a parked police motorcycle and then hitting spectators, throwing some '30 feet into the air like rag dolls'. 
In a press conference, Captain Kyle Gibbs told of critically injured spectators taken by air ambulance to hospital. 
Offered witness, Konda Walker via the Stillwater News Press: 'At first we thought it was part of the show,'
'People were flying 30 feet into the air like rag dolls.' 
Others first thought that the parade had been targeted with a bomb.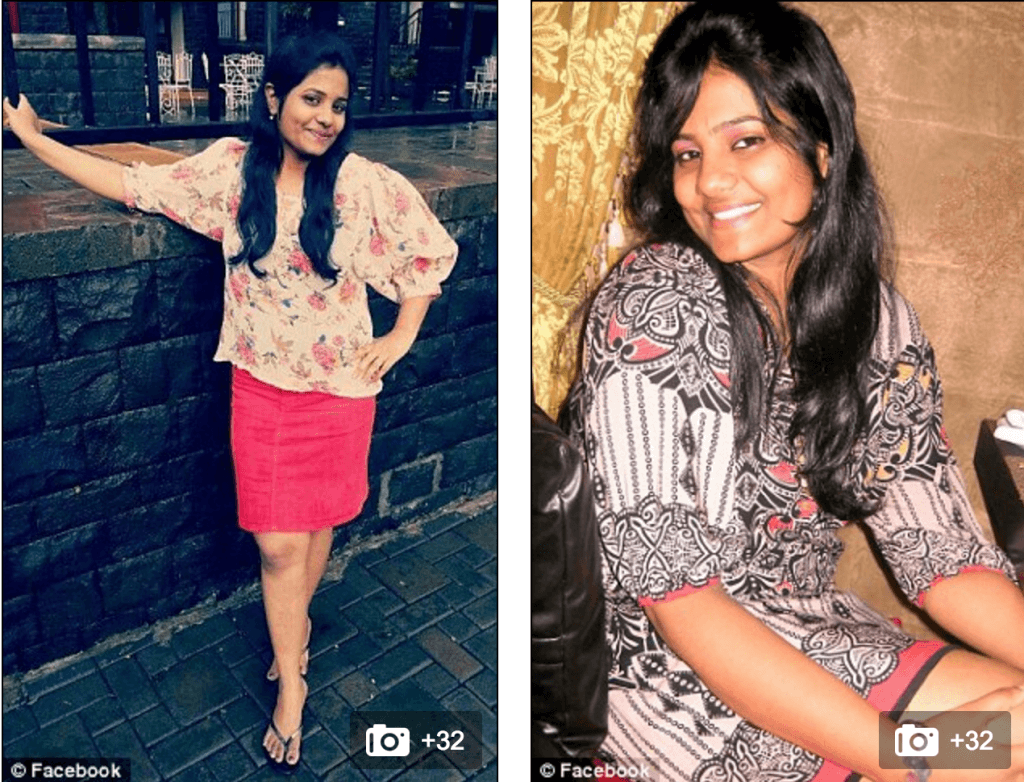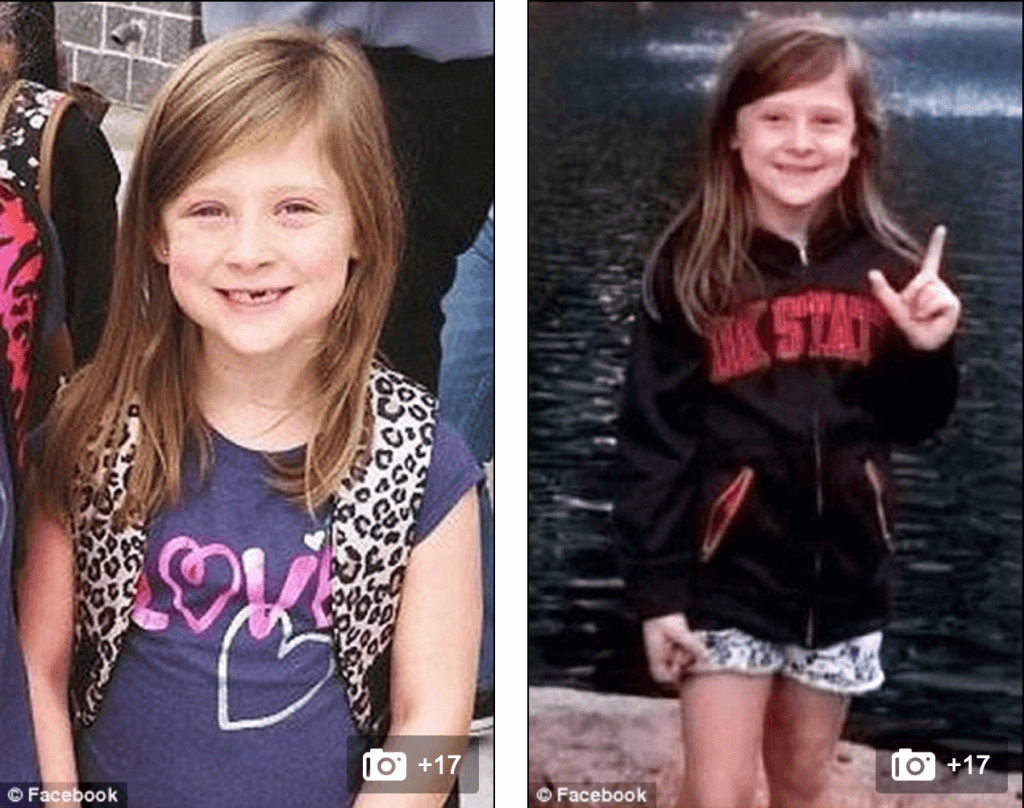 Told Tasha Thomason Atwell, a mother of seven year old, Madison Atwell gravely injured with five broken ribs and a bruised lung on a facebook post: 'My sweet little OSU fan went to Stillwater this weekend to spend some time with her Kay Kay and Gigi and to experience homecoming cowboy style! 
'She was supposed to get to go to her first OSU football game today. Instead she took her first helicopter ride as she was life flighted from the homecoming parade in Stillwater to OKC. 
'Please send prayers this way for my daughter and I will keep you updated on her condition! Please and thank you!'
Needless to say the incident led to little love lost for Adacia Chambers, who went on to receive a wide array of disparaging comments on twitter. See below:
@adaciachambers You never expected this. But you did it. Now, while in prison, you need to make some videos about foolishness. For others.

— TheYukster (@SetagayaGirl) October 25, 2015
@adaciachambers Feel sorry for ya, but you made a HUGE mistake. Your life will never be the same, nor should it. Feel more sorry 4 others. — TheYukster (@SetagayaGirl) October 25, 2015
@adaciachambers how's it feel to murder 4 people? I hear Oklahoma hands put the death penalty quite a bit. — eddy louck (@steamboateddy) October 25, 2015
I'm getting hate tweets because I said I'm sending prayers up for Adacia Chambers and her family… Y'all are classy! — OSUfreak82 (@OSUfreak82) October 25, 2015
Responding to the recrimination against his daughter, Floyd Chambers, told The Oklahoman: 'I can't figure this out. This is not the person that's my daughter.   'I can't imagine alcohol being involved. She is not an alcoholic. This is just not who she is. They're going to paint her into a horrible person but this is not (her).'  Adding: 'My heart goes out to those people and all of them who are injured. It's just a bad thing.    'I know this isn't something that she would have done deliberately I know that she's not that person.'    A report via heavy tells Chambers having been sent home from her job at local burger joint, Freddy's Frozen Custard & Steakburgers, Saturday morning because her supervisors 'thought she was on drugs,' according to one of the woman's co-workers.   Workers told that the woman had worked late Friday night before returning for work Saturday morning for her 9am – 3pm shift before being asked to leave.   Interestingly, Mark Thompson, the owner of Freddy's, told of Adacia Chambers being 'an excellent employee.'  
Here she is, Adacia Chambers, the girl who drove through the OSU homecoming parade, killing 3 and injuring many more pic.twitter.com/jRRSxGhgEV — Caleb Barkocy (@c_barkocy) October 24, 2015
Earlier in the day, University officials said: 'The Oklahoma State University Homecoming parade is the most wholesome of events and to have it marred in such a way is incomprehensible'.
Adding late Saturday evening: 'As we learn more about those killed and injured in what was a senseless and incomprehensible act, our hearts ache from the weight of the grief we feel. We ask everyone to lift up the families who lost their loved ones and those injured in your prayers. We are reminded once again of what is truly important in life – family and friends. The OSU family is deeply saddened.'
Oklahoma State University President Burns Hargis said there had been discussion about canceling the homecoming game Saturday afternoon against Kansas, but it was played as scheduled. 
The victims were remembered with a moment of silence before kickoff, and most of the OSU players knelt on the sideline in prayer.
Oklahoma State President Vaden Burns Hargis said that the university had thought about not playing their homecoming game against Kansas, but has decided to go on with the game and 'remember' those who had died in the incident. 
A moment of silence was held before the game, as supporters posted under the hashtag StillwaterStrong for solidarity. 
Despite the mayhem earlier in the day, Oklahoma went on to win the game against the Jayhawks 58-10.
At present, Adacia Chambers remains at Payne County Jail.
Images via facebook