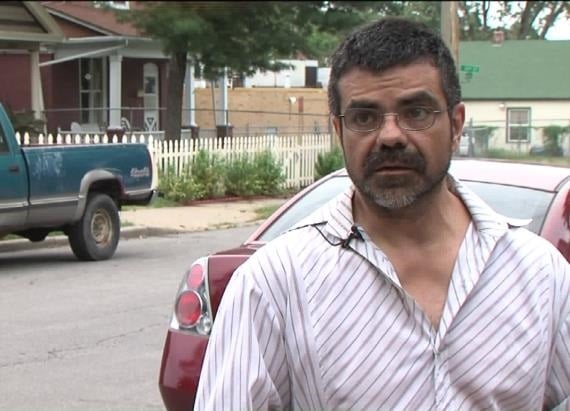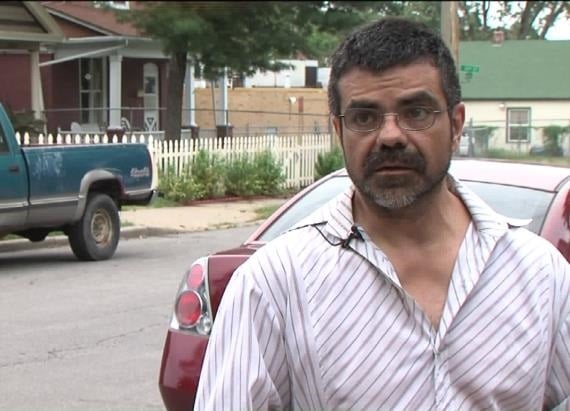 Samuel Meixueiro of Roeland Park, Kansas has been reduced to tears after police officer Zack Stamper bought the homeless man a bicycle after learning he had to walk five hours each way to work.
The overture reports WDAF came after police received a call over a 'suspicious person' lurking around Sweeney Park.
Responding to the call was Roeland Park Officer Zack Stamper who encountered Meixueiro resting on a bench.
From there the man explained he had lost his home after falling on hard times and had been sleeping in a church while keeping up with his job.
Nevertheless in order to keep his job, the homeless man told he was forced to walk five- six hours from Kansas City to Mission and back every day.
It was whilst taking a break before setting out on his way to work that police had been summonsed.
Told Meixueiro: 'As I told him my story he started loosening up. Started realizing I'm not a vagrant. I have a job. I'm doing the best I can,'
Stamper gave the man a lift to Mission that morning, but his story struck a chord with the officer.
Told the police officer: 'I was like, wow. My commute, I drive to work and it's done.'
'I couldn't imagine spending five hours a day traveling back and forth to work, let alone on foot.'
To Meixueiro's surprise, the Kansas cop returned later that day with a bicycle for Meixueiro along with a duffel bag to carry his belongings.
The gesture would lead to Meixueiro breaking down in tears.
Told the grateful man: 'I cried. I couldn't believe it,'
Things are so hard for me right now. Any kind of help is just a blessing,'
Meixueiro says the bike meant the world, but what meant more is someone believing in him and his future.
Reflected Stamper: 'It made my day. It made my career.'