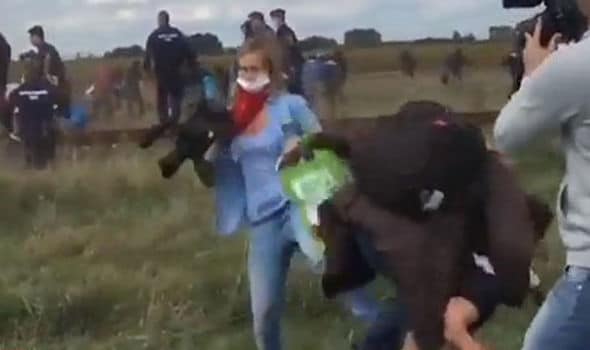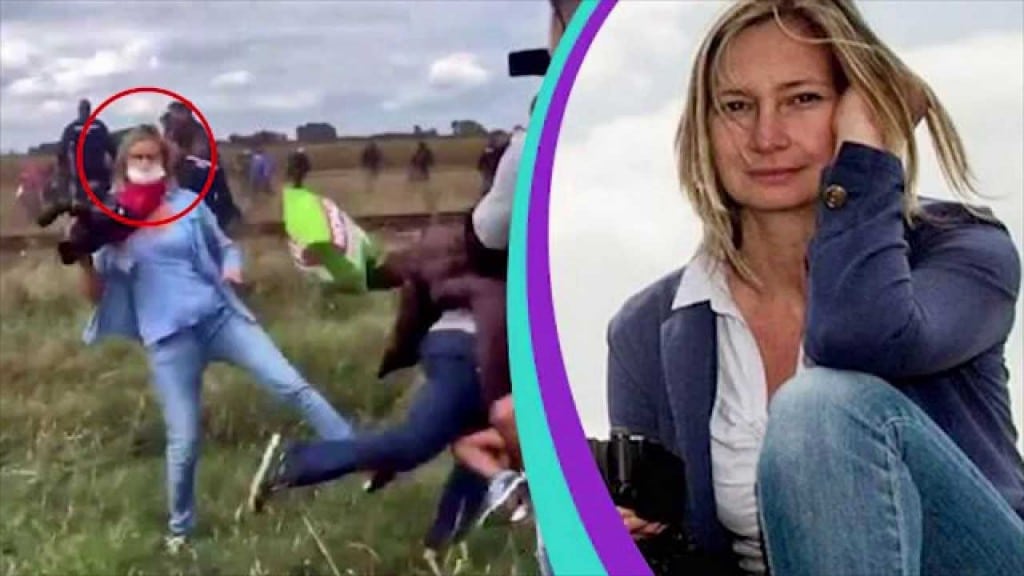 Petra Laszlo the Hungarian camerawoman in the middle of international outcry ever since the former N1TV reporter was seen tripping up fleeing refugees has apologized for her actions, telling she was 'afraid' at the time.
The apology comes since the reporter has become a symbol of xenophobia and violent response to the migrant crises in parts of Europe as refugees flee from the war torn and poverty ridden terrains of Syria, Afghanistan and Iraq after she was observed in at least two instances deliberately impeding refugees fleeing approaching police.
The incident caught on tape and then shared widely on twitter led to her employer firing her, along with issuing a statement condemning the reporter's behavior and distancing themselves from Laszlo, despite the journal's own perceive right wing xenophobic stance.
Lage in #Roeszke #Hungary weiter schlimm – Polizei überfordert – Flüchtlinge durchbrechen Polizeikette – Verletzte! pic.twitter.com/GlMGqGwABb

— Stephan Richter (@RichterSteph) September 8, 2015

In her defense, Petra Laszlo said she had been afraid when migrants broke through a police cordon at a makeshift relocation camp in Roszke, Hungary, a few hundred yards from the Serbian border, and came charging toward her.
'I was scared as the crowd rushed towards me, and then something snapped in me,' the journalist wrote in a letter to the conservative daily newspaper Magyar Nemzet.
Adding: 'I just thought that I was attacked and I have to protect myself. It's hard to make good decisions at a time when people are in a panic.'
Petra Laszlo, who is under police investigation, would also tell in her letter she did not deserve the recriminations that have followed since followed and that she is not racist.
'I'm not a heartless, racist, children-kicking camerawoman,' she wrote. 'I do not deserve the political witch hunts against me, nor the smears or often the death threats. I'm just a woman, and now an unemployed mother of small children, who made a bad decision in a situation of panic. I am truly sorry.'
Petra Laszlo's apology comes after Hungarian prosecutors said a criminal case for breach of the peace had been opened Thursday against her. Sandor Toro, the deputy chief prosecutor of Csongrád county, said: 'In the course of the investigation, the authorities will also examine if more serious crimes … can be established.'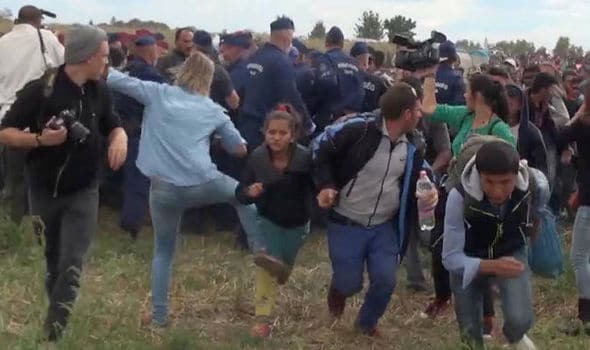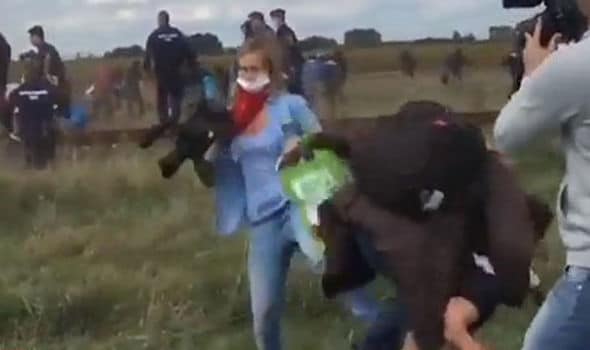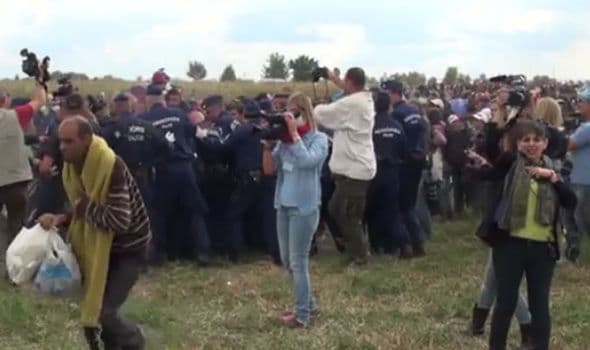 Meet Petra Laszlo, this Hungarian journalist who loves to kick and abuse refugees who are trying to flee. #Ashamed pic.twitter.com/WTtygDYwDe
— rueban•s (@iamrueban) September 8, 2015