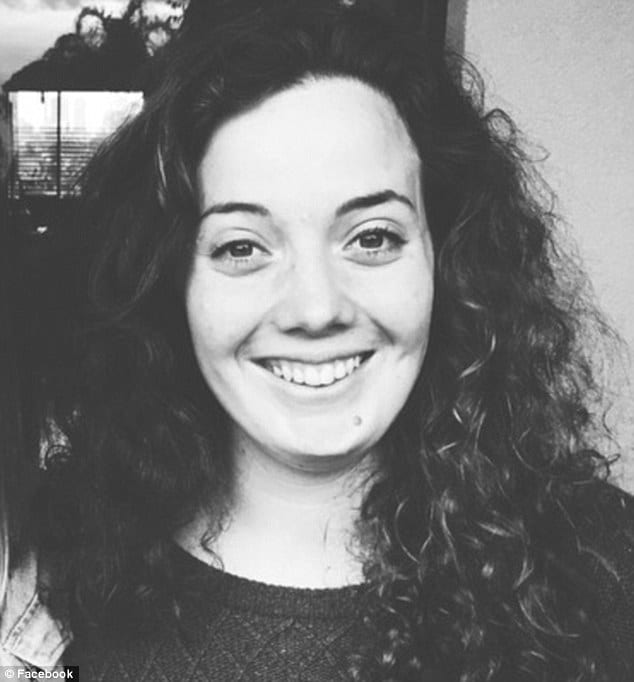 Melbourne, Australian tourist, Kristi Kafcaloudis, 24 has fallen to her death after posing for a photo off a tourist rock in Norway, Sunday afternoon.
The Monash University student was with a group at mountain tourist spot Trolltunga in Norway's south west when she asked someone from the group to take a photo on the edge of the cliff when she slipped and plummeted 3oo meters (1000 feet) below to her death.
Offered Terje Kvalvik from Hardanger Police via Norway's TV2: 'Many people wanted to step out to be photographed, and there was a queue. When it was her turn, she stepped over some rocks at the rock face. But she walked too far to the right and fell,'
A search team had to hike for several hours before they could reach her body before transferring it to a nearby hospital. 
Trolltunga is a rock formation 700 metres above lake Ringedalsvatnet in Norway's south west. 
Kristi Kafcaloudis had just moved to Norway from Melbourne last month to study music and cultural studies at the University of Bergen. She had embarked upon a double arts science degree.
It's understood Kristi Kafcaloudis slipped as she was preparing to pose for a photo with classmates from the university.
Told friend, Freddie Wright: 'She was just one of the funniest people I've ever met,'
'We used to just hang out and quote [US television series] Parks and Recreation all the time and drink whiskey together.
'She's just really kind and really funny and she could just light up a room with how funny she was.'
Mr Wright said Ms Kafcaloudis loved travelling.
'She told me she'd lived in Scotland for a while,' he said.
'It doesn't really feel real to me,' he said of her death.
Reiterated the university's Rector, Dag Rune Olsen, via NKR: 'We are terribly sorry about the tragic outcome of this accident. My thoughts are with the family, the parents and close relatives of the student,' he said.
'Many of our students come here because they like being in nature, and they travel in Norway. We think that's good, but there are also risks. Maybe we need to inform our students of these risks to a greater extent than before.'