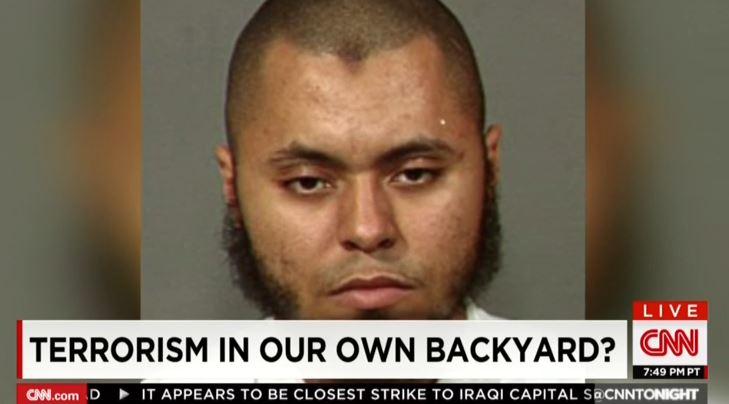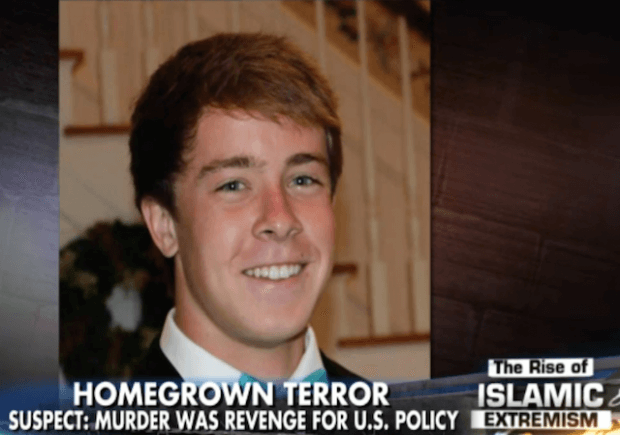 Seattle man, Ali Muhammad Brown has pleaded not guilty to charges of felony murder and terrorism in the shooting death of a New Jersey college student, Brendan Tevlin last year at his arraignment on Tuesday.
The man appeared at a NJ courthouse to answer allegations that he had shot the 19 year old teen in cold blood for nothing more than him being American, after Brown is said to have reacted in a fit of rage over the US government's role in the Middle East on June 25, 2014.
The teen's death came whilst he was stopped at a traffic light in Northern NJ, where without warning or provocation he was fatally shot allegedly at the hands of the 30 year old assailant.
The case marks the first time a terror charge has been brought in connection to a murder case in NJ.
According to detectives, soon after his arrest, Ali Muhammad Brown conceded he had shot the Livingston, NJ teen as an act of 'vengeance' for innocent lives lost in Iraq, Afghanistan, Syria and Iran.
Purportedly told Brown: 'All these lives are taken every single day by America, by this government. So a life for a life.'
The self avowed 'strict Muslim' according to court papers to have said as part of his beliefs, if a 'man sees evil then he must take action against that evil.'
Interestingly 'in a subsequent July 25, 2014 recorded interview in New Jersey, King County sheriff's Detective John Pavlovich wrote, Brown described his idea of a 'just kill,' in which the target was an 'adult male unaccompanied by women, children or elderly people,' throwing into question to what degree Tevlin's was necessarily motivated by sheer hate or terrorism?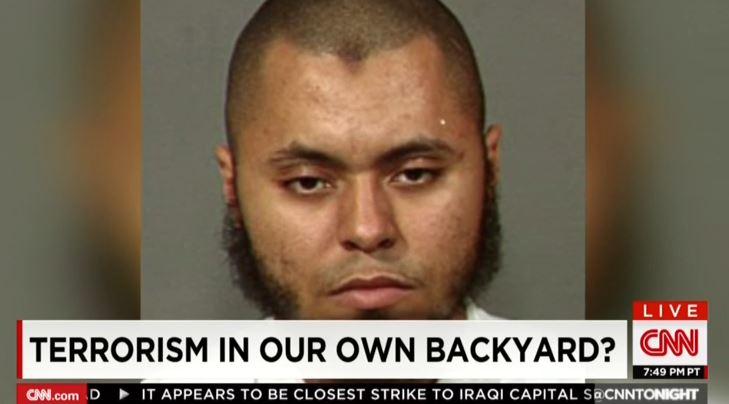 Speaking after court, the victim's mother, Allison Tevlin said during a press conference that she was thankful to police and the prosecutor's office for getting her family justice, and telling that her son was dead 'simply because he was American.'
Brown is also charged with felony murder, carjacking, robbery and multiple weapons offenses.
At the time of the incident, the teen had been shot multiple times in West Orange on his way home to Livingston. The victim was home after completing his freshman year at the University of Richmond. At the time of the gunning down, Brown had been a fugitive for three weeks after authorities in Seattle identified him as a suspect in the slayings of two men early on the morning of June 1.
Authorities characterized Tevlin's murder as a robbery that turned violent when Brown who at the time was with two accomplices fired 10 shots into the college student's vehicle, which was stopped at a red light at the corner of Walker Road and Northfield Avenue in West Orange.
Subsequent to Tevlin's shooting death, Brown was arrested in the woods not far from the site of his murder.
Ballistic tests would match the gun used in the Seattle murders with that of Tevlin's.
Authorities said they picked up Brown's trail after an alleged robbery and attempted carjacking in Point Pleasant on June 29, four days after Tevlin was killed.
Of question is whether the shooting death of Tevlin was instigated by a desire to unleash venom simply because of the fact that the victim was American or as a result of a burglary attempt that got out of hand. At present it is not thought that Brown's shooting death victims were motivated by terrorist ambitions with previous murder victims sharing a similar background of being young, gay men.