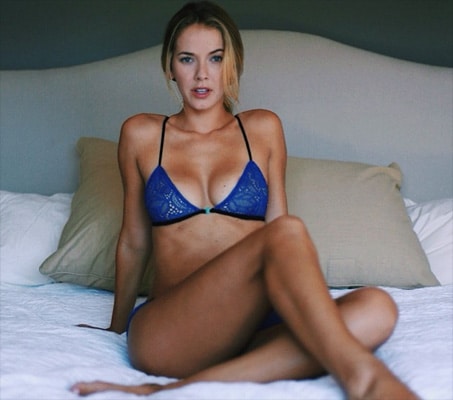 Olivia Jordan, 26, the current Miss Oklahoma 2015 was last night crowned Miss USA 2015 after beating 50 other contestants at the 64th annual Miss USA contest, co owned by controversial real estate mogul, Donald Trump (who was a no show).
In winning Sunday's bout, the model actress from Tulsa, Oklahoma beat out first runner-up Yliana Guerra, 22, of Texas, and second runner-up Anea Garcia, 20, of Rhode Island. They were followed by 25-year-old Miss Nevada Brittany McGown, 25, third runner-up and then Miss Maryland Mame Adjei, 23, to round out the top five.
While Jordan might have now found herself a new base of fans, the model actress has already been contending with some degree of presence and fame after having appeared in films like  Ted, Here Comes the Boom and Hot Tub Time Machine 2 as well as having guest-starred on Lifetime's new dramedy, UnREAL.
Jordan's foray into acting and modeling comes whilst also graduating from Boston University in May 2011 where she graduated with a Bachelor of Science in Health Science.
Interestingly Olivia Jordan has also come to win previous beauty pageant titles, including Miss California USA 2013, Miss World United States 2013 and Miss Beverly Hills United States 2013.