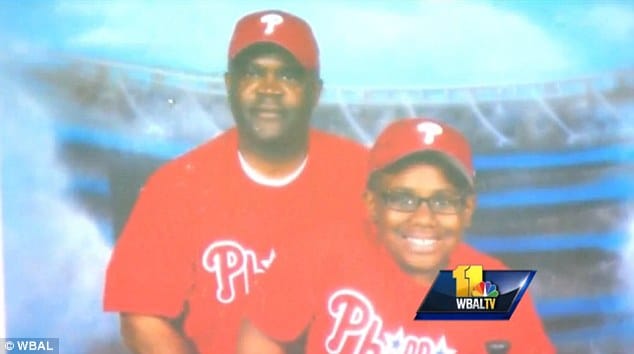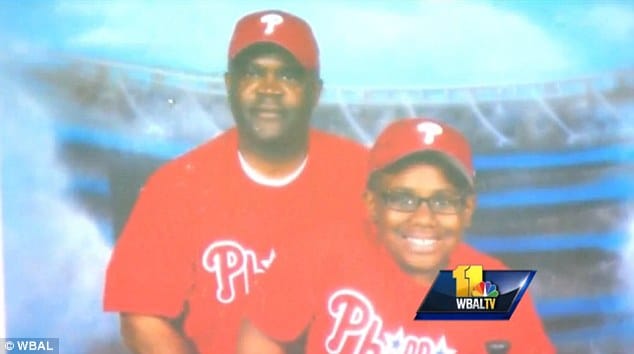 Julian Roary a 47 year old Perry Hall, Baltimore father shot his two sons, aged 10 and 12 dead before taking his own life after recently losing his job.
The bodies of the father and his two sons, Julian Roary Jr., 12 and Ian Roary, 10, were found in an upstairs bedroom of their Baltimore family home shortly before midnight Thursday.
The deaths come after the father recently lost his job and had struggled to find a new one according to Baltimore County police spokesman Officer Shawn Vinson.
The call to authorities came after Roary's girlfriend Shantal Brown-Winn heard 'fireworks' coming from what she thought was outside the family home.
Arriving police told that all three suffered gunshot wounds to the head and upper body.
Whilst Roary and his oldest son were pronounced dead at the scene, the youngest son was taken to the Johns Hopkins Children's Center, where he was later pronounced dead. 
According to The Baltimore Sun, Roary left a suicide note detailing his intentions.
Brown-Winn, Roary's longtime girlfriend of nine years described the boys as 'the best kids in the world.'
They both went to Pine Grove Elementary and Julian was about to start middle school in the fall and Ian would have started the fifth grade. 
She told how they had gone to summer camp and Julian, was mildly autistic but was 'smart.'
She said Roary adored his children and coached their football practices.
That said she conceded the children's father was devastated by a recent job loss and had been struggling to find full time work in human resources since 2009 after being laid off at another temporary job.
From there Roary fell into a deep depression as he struggled to provide for his family and did not want to be a burden on anyone. 
Told the girlfriend: 'This was a good man who just thought he couldn't do it anymore because of the economy, the unfairness. 
'They say there are jobs out there but it's hard but we had each other's back.'
Roary put in countless resumes over the internet and was literally spending his whole day applying for jobs.
He had a doctorate in organizational development but could not make any headway, something he blamed on his age, as he was an older candidate. 
Until last week Roary had worked as acting human resources manager of the Baltimore Parking Authority before being let go.
He had worked for the Parking Authority for 11 months and was placed there through a temporary employment agency. He became distressed after he lost this temporary position.
Told Tiffany James, spokeswoman for Baltimore Parking Authority: 'We're deeply saddened to hear about him and what happened,' she said. 'We're just really shocked that this occurred.'
The boys biological mother has been informed of their deaths.