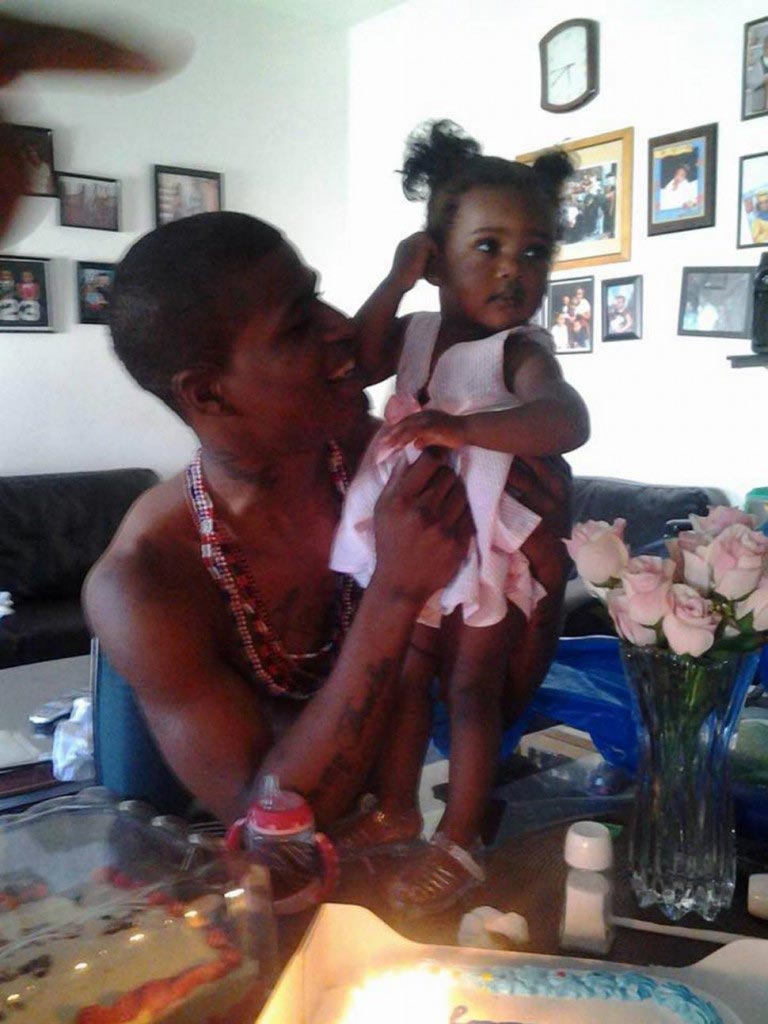 A 21 year old man shot dead by an unknown assailant whilst walking down a Parkchester, Bronx street with his baby daughter in his arms this early afternoon has been identified as Allen McQueen.
According to witnesses the man was struck in the head by an unknown gunman who opened fire on Taylor Avenue near Guerlain Street in Parkchester at around 1:30 p.m. cops said.
Witnesses said McQueen hit the ground on impact whilst his baby girl tumbled onto the blood stained sidewalk.
'The guy who got shot had the baby in his hands. He was trying to run for cover because he was trying to protect the little girl,' said local resident Louis Mestre, 32 via the nypost.
Added Mestre: 'Once he got hit, he went down and the child went down with him,'
'The guy who did the shooting was running away and laughing. He seemed like an insane person.'
Offered local resident Dakaar Goodson, 25: 'I went outside and I saw a woman running with a baby in her arms," he said "I could see blood all over the baby and the woman was screaming.'
'She said, 'he got shot!''
The shooter described as a black man in his 20's then fled in a Mercedes before shortly crashing the car a few blocks away and then making off by foot.
Bronx news reports that the victim was rushed to Jacobi Medical Center where he was pronounced dead.
At present it is not understood why the man was shot or whether this was an indiscriminate shooting?
Allen McQueen, 21 shot in head&killed while holding a child on 1535 Taylor Ave;suspect fled in Mercedes. #NYPD #Bronx pic.twitter.com/mmVXVfhksB

— Allison Papson (@AllisonPapson) July 7, 2015
Fatal shooting on Taylor Ave in the #Bronx – man shot while carrying child – pronounced dead at Jacobi @PIX11News pic.twitter.com/2EU5MpsKFP

— Ayana Harry PIX11 (@AyanaHarry) July 7, 2015