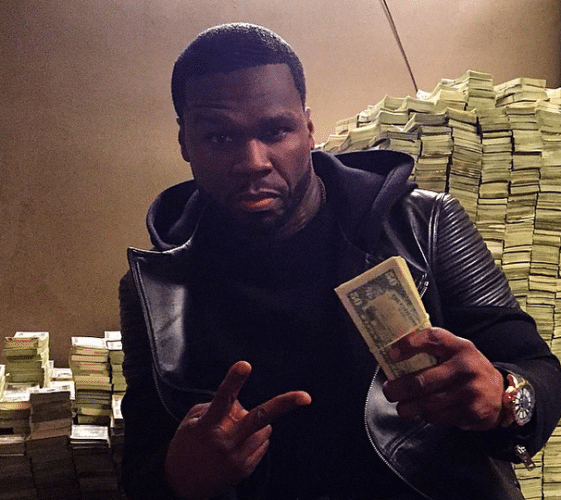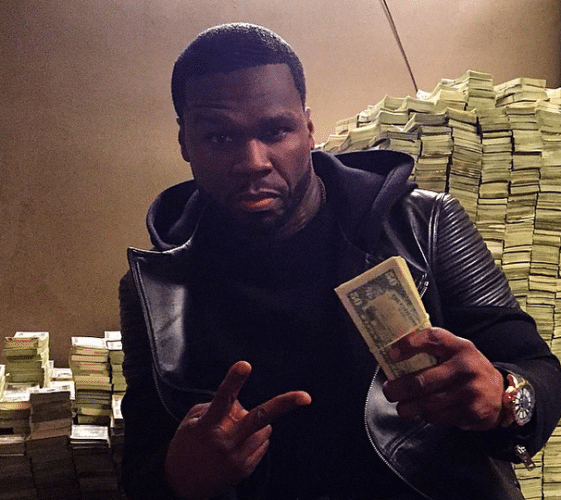 Making its way into tabloid sweepstakes is the purportedly dry and completely dwindled bank account of rapper 50 Cent, real name Curtis Jackson III who declared bankruptcy on Monday after being ordered to pay $5 million to Rick Ross' ex-girlfriend for distributing a kinky tape involving her in 2009.
The woman, Florida resident Lastonia Leviston, sued in 2010, claiming the posting nearly drove her to suicide, which led to the courts seeking access to the rapper's bank accounts to to determine punitive damages in addition to the initial $5 million award for Leviston's emotional distress.
This morning's bankruptcy declaration comes after 50 Cent had filed a separate bankruptcy petition in May in an attempt to derail the lawsuit against him.
At the time lawyers contended that if 50 Cent's boxing promotion company was bankrupt, and he was the primary owner, then he ought to be protected from lawsuits under bankruptcy law. That reasoning however did not fly with a judge and the Leviston case proceeded to trial.
According to this morning's bankruptcy filing  lawyers contend that their client, 50 Cent lists between one and 49 creditors, with both assets and liabilities in the range of $10 million to $50 million, nixing him square. Which of course prompts the awkward question, how did someone as ubiquitous and by now part of the cultural lexicon and money sweepstakes come to find himself broke?
The bankruptcy claim comes just days after The New York Times published a profile of the rapper, calling him a "Renaissance Man" who favors Versace shirts and has "exceptional business instincts."
Not that Versace shirts come free (or do they?) and not that exceptional business instincts goes a long way in helping one secure a bigger fortune, which the rapper was at one point able to do make hundreds of millions of dollars when a collaboration with Vitamin Water was bought by Coca-Cola.
The rapper's latest albums have sold poorly and he has even developed a sideline business as a life coach, according to GQ.
The supposedly poor rapper, meanwhile, is continuing to live the high life — posting a flier on Instagram for yet another 40th birthday party Monday night, this time in California.
What do you think? Has 50 Cent resorted to his gangster history to get out of paying a judgement against him or is he really just like most of us, forced to eat yesterday's left overs to skimp by ….?
Hold on do people actually think 50 cent is filing bankruptcy because he's broke? Like, seriously.

— #OntopicTalkShow (@DearRobTV) July 13, 2015
I wonder how much money Curtis Jackson has invested. While 50 Cent is filling bankruptcy, I bet Curtis is somewhere getting PAID !

— Cheyde B (@TMikaMouse) July 13, 2015
.@50cent filed for bankruptcy. Last year, he was cited as the 5th most wealthy hip-hop artist. http://t.co/inIvGNDlpE pic.twitter.com/otXbsndqbc

— Mashable (@mashable) July 13, 2015
How can this possibly be true? http://t.co/3cfd8HUbKV Forbes said he was worth $155mm in 2015. WHAT?

— Michael Antonelli (@BullandBaird) July 13, 2015