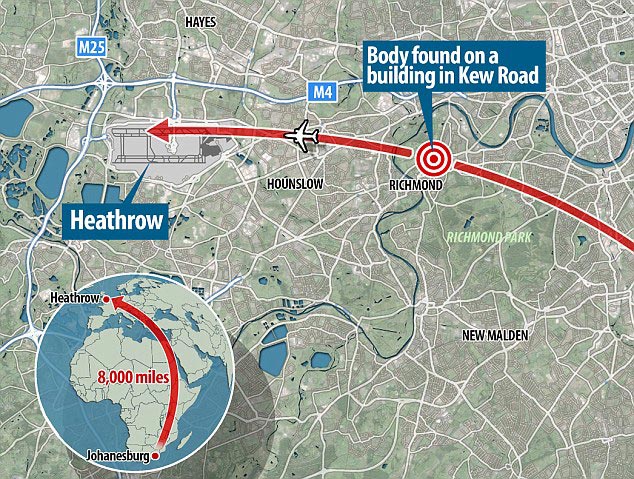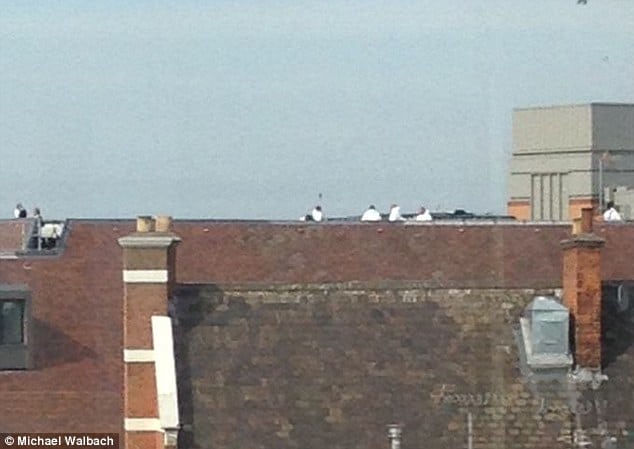 One man has died whilst another stowaway has survived after two men hitched an illegal ride on Britsh Airways flight #0054 from Johannesburg, South Africa bound for London, United Kingdom.
As the plane began to descend towards its final destination, after having travelled more than eleven hours, and 8000 miles, one of the stowaways fell out of the plane after taking refuge in the wheel recess as the pilots set about landing, forcing the airplane wheels out of their sockets.
It is then that the stowaway was observed falling 1000 feet out of the sky and landing on the roof of an office building in London's South West as the plane made its descent towards London's Heathrow Airport.
According to a report via the mirror, the deceased man was found with his feet sticking out an air conditioning unit after having fallen out the sky.
Miraculously another stowaway would come to be discovered on the plane still alive, but in critical condition.
Speculation suggested the 24 year old man had only been able to survive after having somehow gotten into the plane's baggage or freight holds, where they would have been afforded better protection from the less than -50 celcius sky temperatures, lethal in protracted doses and some degree of pressurized oxygen.
That said what is not currently known is if the stowaway who did die, had died en route from South Africa or upon dropping onto a London roof as they rode in an area of the plane where there may have been less protection from the elements.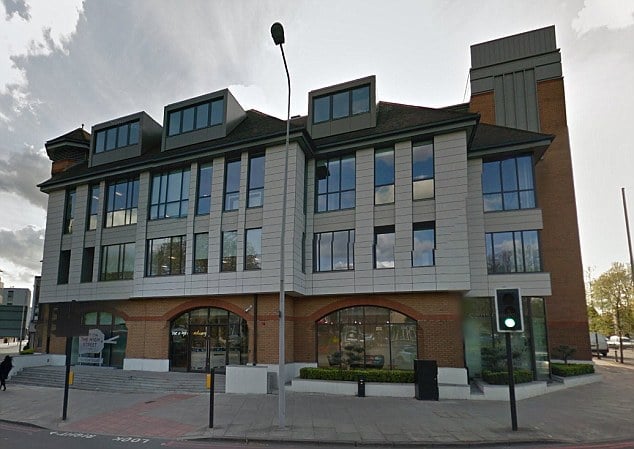 Aviation officials tell it is virtually impossible that any person could survive a lack of oxygen as plane's reach cruising altitude greater than 30 000 feet in the sky as well as the lack of pressurized oxygen which is enough within itself to kill a man. They also note the lack of warmth air and below freezing temperatures incurred at cruising altitudes which are enough to cause an individual to freeze to death.
To date authorities have declined to release the identity or the nationality of the surviving stowaway as they fight for their lives at a London hospital.
In explaining how one of the stowaways may have survived, aviation expert and test pilot Simon Sparkes told the mirror that the surviving stowaway may have had some form of oxygen supply on his person as well as very warm clothing.
Offered Reverend Neil Summers via the guardian: 'Coupled with all the migrants coming across the high seas to Europe from north Africa, its just another example of how desperate people are to reach this country to find a better life for themselves.'
British Airways said in a short statement that it was working with police and authorities in Johannesburg 'to establish the facts surrounding this very rare situation.'