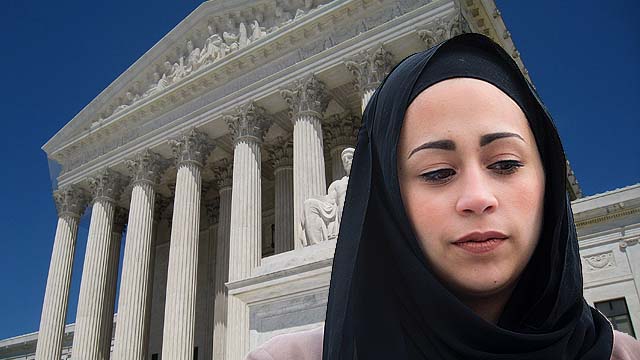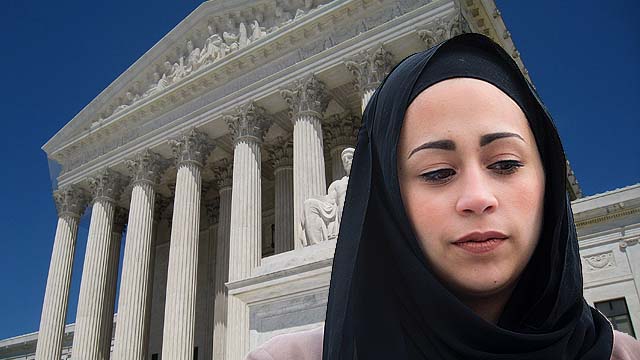 The Supreme Court on Monday ruled 8:1 in favor of Muslim woman, Samantha Elauf who filed a discrimination lawsuit against fashion outlet, Abercrombie & Fitch who denied the qualified woman a job after she turned up to a job interview wearing a black headscarf, aka hijab.
In its ruling the Supreme Court told that employers 'generally have to accommodate job applicants and employees with religious needs if the employer at least has an idea such accommodation is necessary.'
Despite the woman not telling Abercrombie she was Muslim, or the idea of religion discussed during her interview, Justice Antonin Scalia wrote in a statement that the outlet ought to have 'at least suspected' that Elauf wore a headscarf for religious reasons.
'That is enough' the justice would reiterate on behalf of the other seven justices.
'Motive and knowledge are separate concepts,'
'A]n employer who acts with the motive of avoiding accommodation may violate [the law] even if he has no more than an unsubstantiated suspicion that accommodation would be needed.'
Said Justice Alito: 'Just because she wore a headscarf on that one day wouldn't mean that she necessarily was going to wear it every day,'
'The reason that she was rejected was because you assumed she was going to do this every day, and the only reason why she would do it every day is because she had a religious reason.'
The decision over ruled a previous federal appeals court verdict in Denver in favor of the retailer when Abercrombie had argued it could not be held liable because Elauf never asked the company to relax its policy against headscarves.
Nevertheless, Scalia reiterated whether or not Abercrombie had firm knowledge of Elauf's need for an accommodation was not relevant — only whether her headscarf was a 'motivating factor' in their decision not to hire her.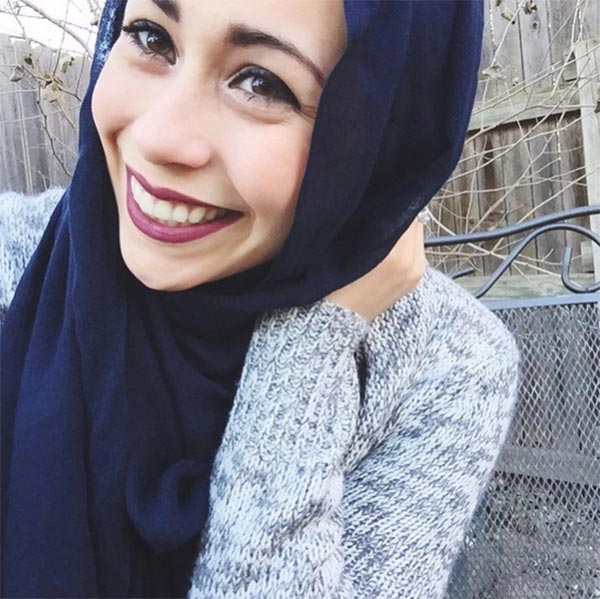 Civil rights law requires that employers accommodate workers' religious beliefs in the workplace, and forbids them from firing or not hiring someone because of those beliefs.
Of contention was company policy which held that the wearing of a headscarf was in violation of the company's strict dress code for employees who work at its retail stores.
Elf was 17 when she interviewed for a 'model' position as the outlet calls its sales staff at  at an Abercrombie Kids store in a shopping mall in Tulsa, Oklahoma, in 2008.
She impressed the assistant store manager with whom she met. But her application faltered over her headscarf because it conflicted with the company's Look Policy, a code derived from Abercrombie's focus on what it calls East Coast collegiate or preppy style.
Abercrombie's lawyers argued that a ruling in favor of Elauf would pressure companies to ask or make assumptions about job seekers' religious beliefs — a dicey proposition, they said, since employers aren't supposed to inquire about a worker's religion.
In a statement, Abercrombie noted that the Supreme Court ruling did not find that the company discriminated against Elauf, only that Elauf can pursue her claim in court. The company said it is considering its next steps in the case, and that it is committed to 'an open-minded and tolerant workplace environment.'
Prior to Monday's decision, the company had already modified its policy to allow head scarves.
The decision is seen as a victory for religious rights groups. Christian, Jewish, and Sikh groups also backed Ms Elauf's case.
And then there were these comments on the web that made me wonder, see what you think?
I wonder, would you feel the same if she had been denied employment over a cross around her neck rather than a hijab on her head?
So you are of the opinion that the Constitution only protects Christians, but not Muslims?
I don't agree with the Supreme Court (so what's new).
When I am in a business-related setting—which could be a store, a bank, a bar—I do not want to know the religion of the employee who is helping me. I don't want big crosses, I don't want headscarves, I don't want those ringlets (I see a number of spelling variations) that some of the Hasidic men wear. I don't consider your religion as any of my business in a business setting.
What you do in public and in private is pretty much your business, but as an employee, an employer, and a customer, overtly religious symbols are a real problem for me.
Sounds like you're making it your business. How about you just let people do their jobs.
The appeal to the Supreeme Court was about whether or not his case will go to trial. If it does go to trial, it will be about whehter or not religion came into play in the hiring decision. If relilgion came into the hiring decsion, AF violated the Civil Rights Act of 1964. If they assumed she would insist on wearing the head scarf because of her religion, then relligion came into play into their hiring decision. AF screwed up. If they would have asked her directly and she said she would demand to wear the scarf, they could have then, made the reasonable argument that allowing her to wear a head scarf is not "a reasonable accomdation" to do the unique nature of the job.