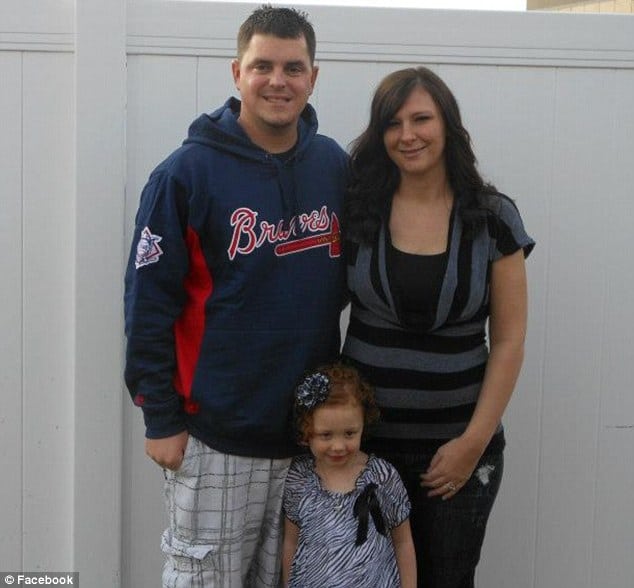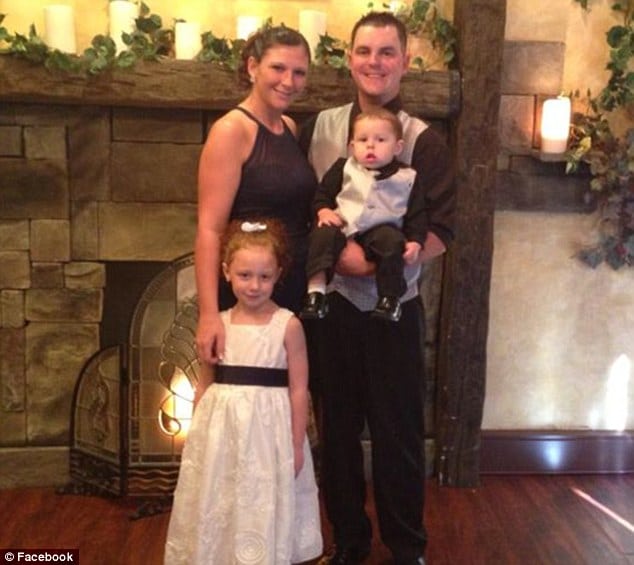 Questions have been asked after Utah authorities discovered the deceased bodies of 29 year old Russell Smith, his 26 year old wife, Shawna Smith and their children, 6-year-old Tylee and 2-year-old Blake, in an apparent Father's day murder suicide.
According to a report via AP, Roy City Police Lt. Kevin Smith told receiving a 911 call 10pm Sunday night regarding an assault.
When cops arrived at the house where the assault is is said to have occurred, cops came across the grizzly scene of the four dead individuals who had come to mortally die of gunshot wounds.
Further investigations would lead to cops deducting that the husband had shot his wife and their kids before killing himself in the family home.
Police Lt. Kevin Smith revealed until now there had bee no police responding to the family home.
Asked for a motive, Lt. Kevin Smith said authorities have yet to uncover an underlying reason why the father would choose to kill his wife and children and self except to draw reference to the fact that the incident happened on Father's day.
Whether the incident taking place on Father's day was of coincidence or particular merit has yet to be understood.
Offered Lt Smith: 'It's very tragic … this was a very quiet family,'
'The neighbors didn't hear anything coming from the home. The only screams they heard were from the people that found the scene.'
Police said the bodies were discovered by a relative who became concerned about the man's wife after texting with her earlier in the day and not getting a reply. 
He declined to specify the person's relationship to the victims or what the text message said.
'Understand with these kinds of investigations it does take a long time to gather the information,' Roy officer Josh Taylor told FOX 13.  
'As you can see behind me, we're just barely getting to the point where we're starting to go inside the home and gather more information,' he added.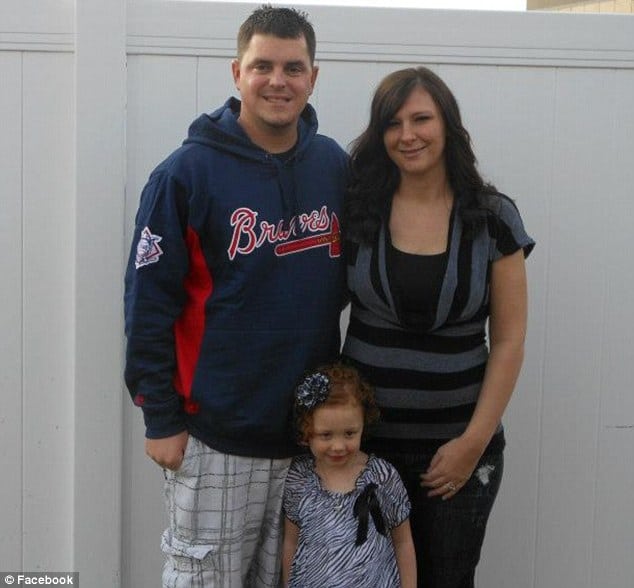 A photograph posted on Twitter by a KUTV journalist at the scene showed a modest single-story home with a U.S. flag on a pole and two vehicles out front, all surrounded by yellow police tape.  
During a press conference, police declined to disclose where in the home they found the four bodies or what type of gun was used in the shootings. Nor what they tell in what order the husband had shot his family.
Neighbor Lynn Everley, 68, said the Smiths were a quiet, young family, and he had never heard any fights or seen any indication of problems.
The neighbor added that Russell Smith worked in the nearby city of Ogden at a company that recycles outdated military supplies, while Shawna Smith's facebook profile indicated the wife worked at a child care facility, Busy Bee's Playhouse as an assistant director. 
That said a report via local media outlet, good4utah said there may have been indications that Russell Smith had lost his job. An assertion that police have yet to be able to confirm.
Meanwhile the wife's Facebook profile indicated Shawna working as an assistant director as Busy Bee's Playhouse
The neighbor said that the family lived in the home for at least several years – as long as he had been in the neighborhood.
Reiterated the neighbor: 'They're a couple that you would never have expected this to happen,'
'But then, what makes a person snap?'