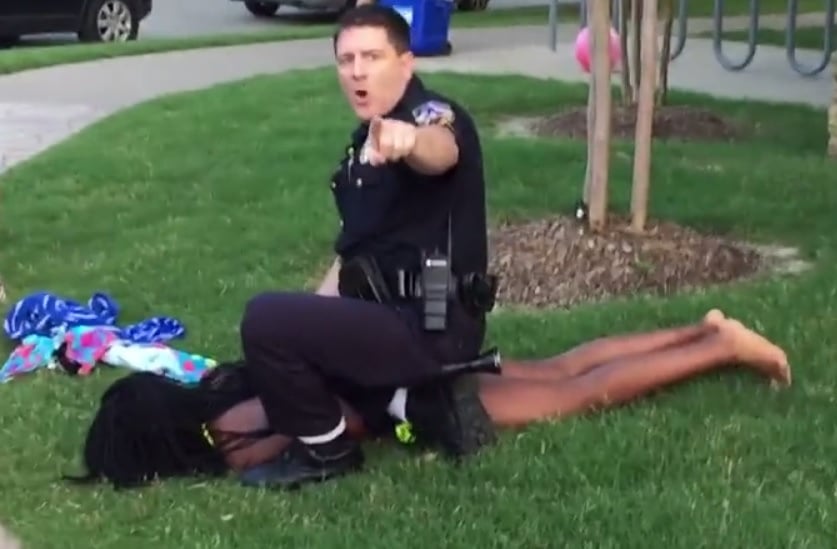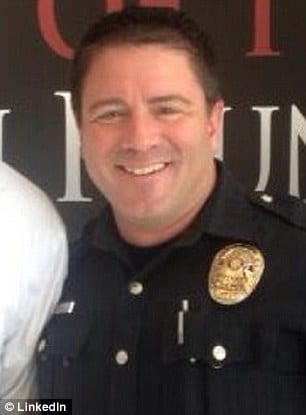 Corporal David Eric Casebolt, the McKinney Police Department police officer at the center of this weekend's McKinney pool fiasco yesterday afternoon tended his resignation after McKinney Police Chief Greg Conley called the man's conduct 'indefensible.'
#OpMcKinney: Anonymous releases Corporal Eric Caseblot's address offers $200 bounty
New McKinney Pool video surfaces: 'They started it, it was not racial.'
Dajerria Becton: Eric Caseblot manhandled me. Was she drinking and smoking weed?
Corporal Eric Casebolt: Was he motivated by institutionalized racism?
According to a report via the New York Times, the rogue cop stepped down after he was seen in a viral video throwing 15-year-old Dajerria Becton in a swimsuit to the ground after attempting to handcuff her, pointing his gun at teenage boys as they tried to stop him.
The uploading of the video came after cops were called to Craig Ranch North Community Pool after pool attendants complained of 'black' teens jumping the fence and crashing the party uninvited.
Witnesses would also claim at the time that some of the crashers had taken to drinking booze and smoking weed and fueding with a white woman after being told to back to the 'projects.'
The cops resignation would be confirmed by his attorney, Jane Bishkin after calls for the man to leave his job echoed across the Dallas-area city of McKinney and beyond via social media.
During a Tuesday afternoon press conference, Chief Conley tended a review of the 'incident video' showed that 'our policies, our training and our practices do not support his actions.'
Adding: 'He came into the call out of control and, as the video shows, was out of control during the incident.'
'11 of the 12 officers who responded to the pool disturbance followed their training and did exactly what we wanted them to do.'
Reacting to assertions that police conduct was mired in racial bias, the McKinney Fraternal Order of Police (FOP) insisted the conduct of police in the incident had nothing to do with race.
A report via the Dallas News would note the police chief tending that Casebolt didn't make an apology for his actions when he resigned on Tuesday.
Reiterated the police chief: 'It was just a simple resignation.'
The police chief would also tell that Caseblot's actions are under investigation but conceded no decision had yet been made whether charges will be filed against the man.
Lawyer: Eric Casebolt, police corporal involved in Texas pool party incident, has resigned. http://t.co/msnDjUNBf0 pic.twitter.com/ixmCM2i1jm

— CNN (@CNN) June 9, 2015
Texas officer in pool party incident was sued over alleged racial profiling in 2007 http://t.co/Xu4sVXW1gk
— The Guardian (@guardian) June 9, 2015
UPDATE: Texas officer resigning; move comes in wake of controversial actions seen in video: http://t.co/4hi2gNUAcw pic.twitter.com/6qMeBHqlKV

— ABC News (@ABC) June 9, 2015
Cop at centre of McKinney pool controversy resigns http://t.co/6oN0ykt3bo pic.twitter.com/nEl40A4Tsd
— Independent US (@IndyUSA) June 10, 2015
BREAKING: Officer Eric Casebolt resigns http://t.co/aZsEofvxu7 pic.twitter.com/CgIGtMM1qf

— The Daily Beast (@thedailybeast) June 9, 2015
When @Keef_Cakez beat that ass pic.twitter.com/EhB5mY2aus
— Miles (@k1dmars) June 6, 2015