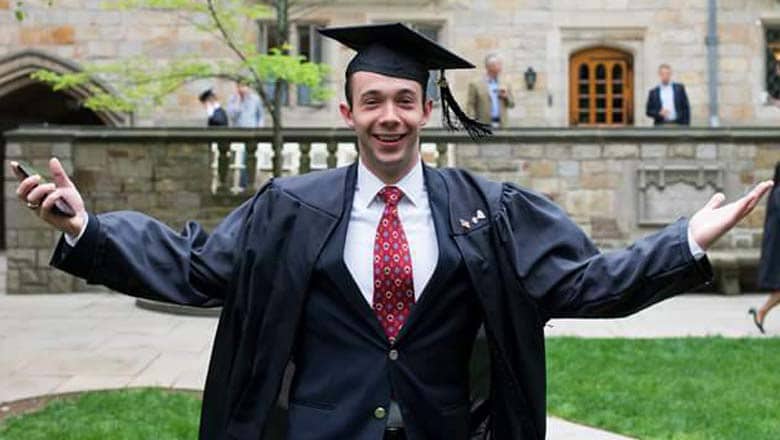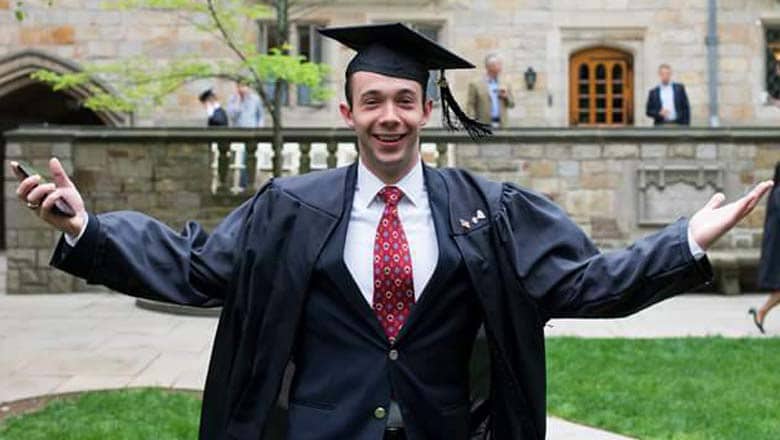 Questions are being asked after Yale student Tyler Carlisle stabbed fellow classmate Alexander Michaud, 21, before committing suicide after jumping from the ninth floor of an apartment building across the street from campus.
According to a report via the nydailynews the attack occurred inside a ninth floor residence at Taft Apartments. After stabbing Michaud, Carlisle leapt from a window and fell six stories onto a third floor terrace landing where he died.
Carlisle's body would be recovered early Tuesday morning at 5.30am after police responded to an emergency call.
Carlisle's victim, was rushed to Yale- New Haven hospital were his condition was said to now be stable and non life threatening.
The pair, members of Yale's graduating class of 2017 were both from Manchester New Haven, Connecticut and said to be only acquaintances.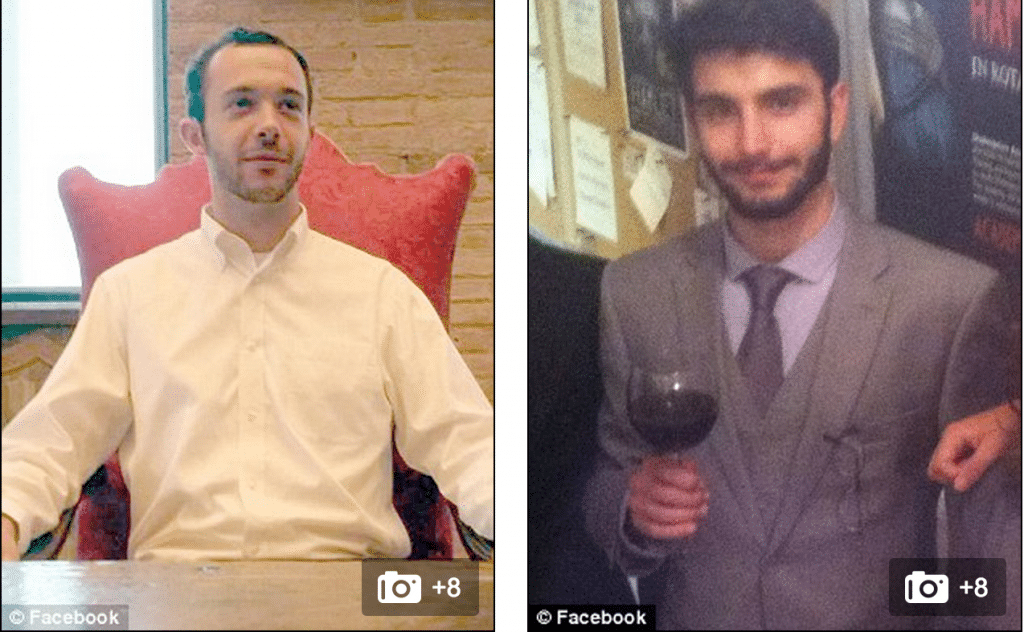 According to Tyler Carlisle's LinkedIn profile, the Yale student was a philosophy major.
Wrote Carlisle: 'As a Senior Philosophy major my primary interests are political theory and defending a coherent and cohesive justification for Conservative politics.'
Carlisle's profile notes he had worked as s a campaign director for Dr. Joesph Bentivegna's unsuccessful run last year for the 4th District Republican Congressional District in Connecticut. 
Carlisle also previously aided conservative Republican Rick Santorum's failed 2012 bid for the presidential nomination. The former U.S. Senator from Pennsylvania hired Carlisle in 2011 when he was a Yale freshman. 
In offering some clues as to what may have led to this morning's violence, the Yale Daily News reports that both Carlisle and Michaud were active in Yale's Party of the Right, a conservative campus organization.
Told a statement from the group: 'The University extends its deepest sympathy to the families and friends of these two members of the Yale community, and joins everyone in hoping for Alexander's full recovery.'
Since the this morning's event, some have wondered to what degree if any, political rivalry and aspirations led to a lethal fall out between two men jockeying for political ascent?