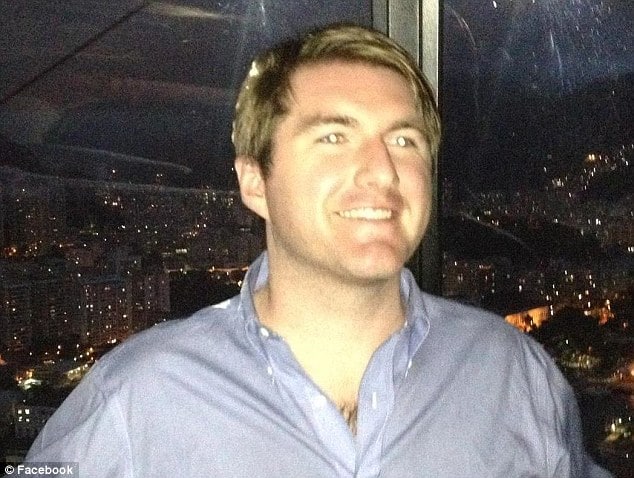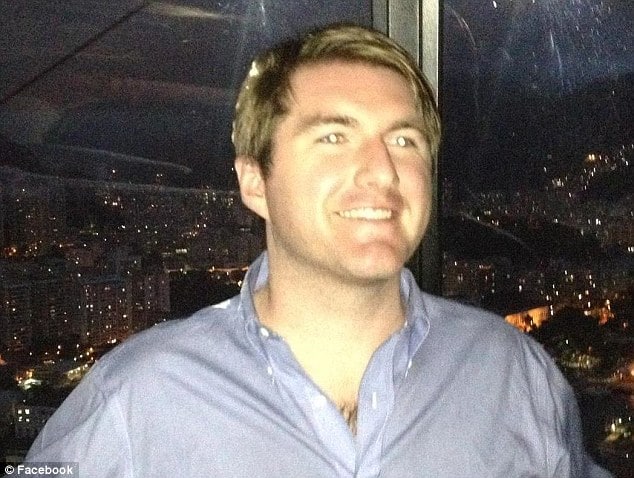 The father of the NYC investment banker, Thomas J Hughes, 29 who yesterday committed suicide by jumping out of a high rise luxury tower, Ocean Luxury Residences at 1 West st has spoken about the troubles and afflictions/addictions that in the end ultimately took a hold over his son.
Investment banker who jumped to his death sniffed pounds of coke before death
In an exclusive with the UK's dailymail, John Hughes tells that his son, who had only just returned from the Bahamas, was under a 'lot of pressure.'
Describing his son as someone who 'liked to work hard and liked to party hard,' the father opines that his son's release in illegal drugs ultimately made him suicidal.
The tragedy comes as the son's body came to be found splattered on a sidewalk outside of his luxury apartment block, where at 11 am he jumped 200ft from his 24th floor.
Tellingly, the banker's death makes him the 12th finance worker this year who has taken their life, presumably a reflection of the unrelenting pressures of succeeding in the heady world of finance and banking.
Told a legal representative via Westchester County law firm, Briarcliff Manor: 'Naturally this is a complete surprise to us. We are devastated.
'Thomas was a happy, jovial, successful, good looking, very sociable individual.
'The only explanation is that I know he's been working very hard and has been under a lot of pressure.
'His work did not leave much time for enjoyment but that's the nature of the assignment that he chose.
'I also know that sometimes when one is in that environment you can turn to alcohol or other types of drugs…
'…at a time when he was under stress he probably resorted to illegal drugs, causing this incredibly poor judgement, is probably the best I can say.
'He must have had some problems that I was not privy to.'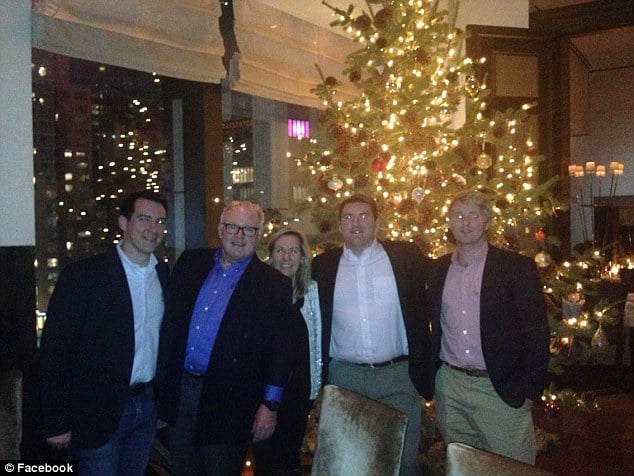 Reports the dailymail: Thomas J Hughes was the  youngest of three brothers, who came to be educated at the $52,000 a year Canterbury School in Milford, Connecticut.
He studied economics at Northwestern University where he scored well in his exams and was on the Varsity squash team before heading to Wall St and getting a job with Citibank..
Early last year Thomas joined Park Avenue investment bank Moelis & Company where he was promoted to an associate and told his father it was a 'great firm, a great place to work'.
Despite having everything to live for, the banker was deeply troubled.
Whether it was a situation of unrelenting commitment to work or other unknown issues which led to the banker's suicide isn't necessarily known.
Paying tribute to their former employee, a spokeswoman for Moelis & Company told in a statement:
'We are saddened by the news of Tom's death and send our sincere condolences to his family and friends at this very sad time.
'Tom was a talented and valued team member and a positive force in our firm. He will be greatly missed.'
Thomas J Hughes death yesterday come after reports that the 29 year old banker had tried to kill himself earlier that morning. Why he ultimately chose the grizzly death will never be fully understood. Also not understood is why the banker didn't turn to family or friends in his moment of need and what type of pressures he may have been either at work or in his personal life that led him to choose his hideous gut wrenching death …
unclear ID apparent suicide Traffic to Man Bridge on FDR. @NYPD wanted me gone @NYPDAlerts http://t.co/e0K0hfCcw3 pic.twitter.com/cgHdH013eh

— Todd Maisel (@ToddMaisel) May 28, 2015