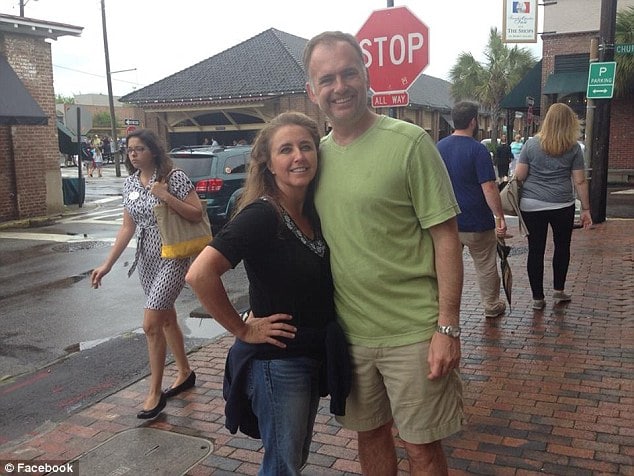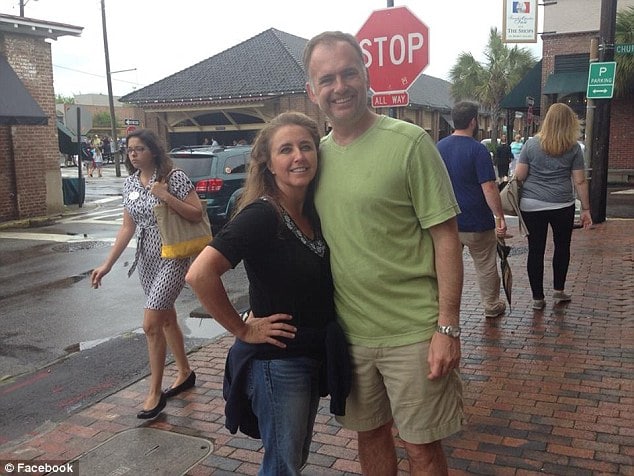 Stephanie Stone Anderson a 48 year old mother of three has fallen to her death during a family hike at North Carolina's Crowders Mountain State Park.
The woman had been hiking with her husband and one of their three daughters when the family stopped to take a picture along one of the highest overlooks, Pinnacle Trail, when the mother fell 150 feet to her death.
According to a report via the Gaston Gazette the incident happened just before 1:30pm, Saturday when Anderson and her family reached King's Pinnacle – the tallest point in the park at 1,705 feet. 
Offered Gastonia Fire Department spokesman Chris Stowe: 'They were actually taking a family portrait at the time of the accident,'
'It's just tragic.'
Reiterated Park Superintendent Larry Hyde: 'I don't think she was trying to do anything out of the ordinary. She just tripped and fell,'
'It's just tragic.'
After she slipped, Anderson's family called 911 but emergency responders had a hard time locating the mother's body in the wilderness surrounding the peak. 
It wasn't until 5:30pm that they were able to take her body off the mountain. It's believed that she died from blunt-force trauma to her head.
Meanwhile, Anderson's husband and daughter were taken to a nearby hospital where they were treated for minor injuries sustained trying to recover Anderson after the fall. Their injuries were described as sprained ankles, bumps and cuts. 
According to Facebook, Stephanie and her husband Scott shared three daughters.
This weekend's fatality comes after two people died in the parks, one man who fell while picking up litter and another who died rock climbing. 
Saturday was described as a relatively busy day for the park, with most of the parking lots nearly filled up. 
More than 577,000 people visited the park in 2014.