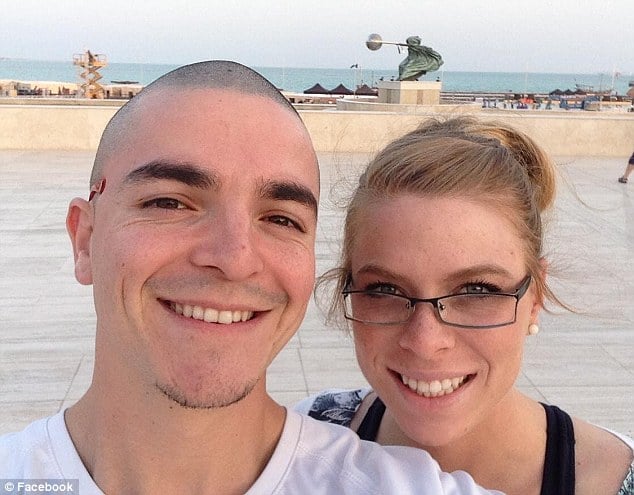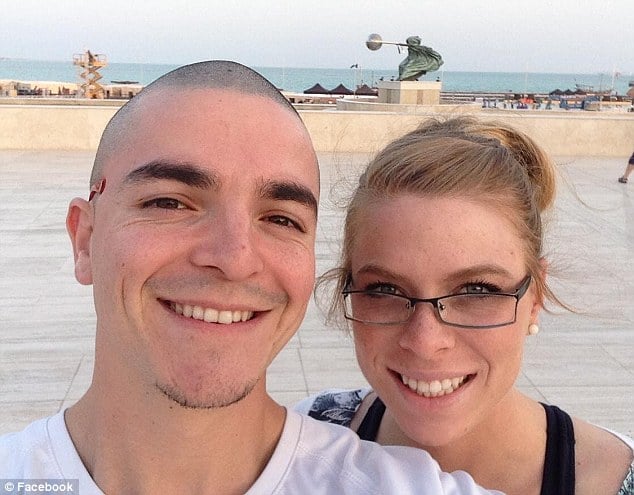 Sergio Valencia del Toro, 27, an air force veteran and criminal justice college student shot and killed three random strangers, including a man and his eleven year old daughter on Sunday evening after a fight with his former fiance.
Pursuant to indiscriminately killing three individuals and injuring a man's wife after shooting her three times along Trestle Trail bridge, a popular Wisconsin bridge, del Toro shot himself dead.
Killed were Jonathan Stoffel, 33, his daughter Olivia and another man, 31 year old Adam Bentdahl along a recreational bridge in Menasha, Wisconsin.
Critically injured was Stoffel's wife and Olivia's mother, 32 year old Erin Stoffel who was shot three times but managed to run off the bridge with their two other children aged five and seven.
Menasha Police Chief Tim Styka told that all the victims were shot at close range and had been picked at random.
At the time of the shooting, del Toro rode a bicycle to the trail and then walked past other people before opening fire. At no any time did the shooter speak to his victims before pulling the trigger.
Authorities said that the shooting is believed to have happened after del Toro and his fiance, Haylie broke off their engagement a week earlier and a fight the pair had had immediately before at the woman's home in Menasha.
After leaving his fiance's home del Toro set out with two hand guns for Trestle Trail bridge where he shot and killed 'unprovoked and at close range.'
Following the shooting, authorities speculated that del Torro was in the throes of mental health issues.
Hinting that her fiance may have indeed being undergoing depression, the woman left the following tribute on his facebook page:
Told the tribune: 'To the man I knew before the depression, the happy-go-lucky, incredibly silly and inspiring man that captivated my entire essence in a blink of an eye, I love you so much and cherished our love, you taught me how to love and be loved,'
'You taught me to always be myself no matter what, and to always be true to myself. You always reminded me of my worth and how much you loved me… I loved you to the moon and back.'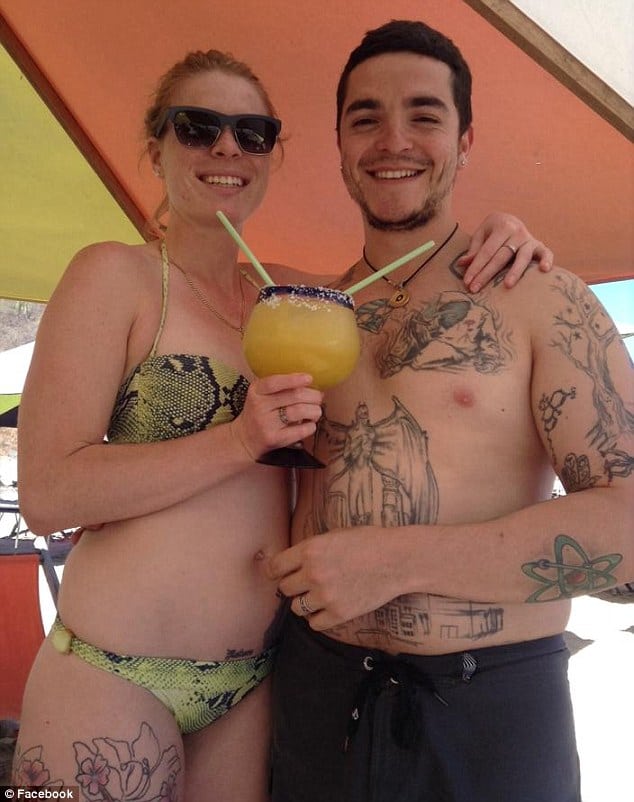 Valencia del Toro was a freshman in his second semester at the University of Wisconsin-Oshkosh where he was studying criminal justice.
He had served in the U.S. Air Force and had recently enlisted in the U.S. Army, Styka said.
The Stoffel family were from the nearby town of Neenah. Relatives and friends have raised more than $30,000 for the family on a gofundme page since the tragedy.  
As many as 100 people were at the park at the time of the attack, police said. The attack took place on the Trestle Trail bridge over Little Lake Butte des Morts.
Told one witness, Judge Finley via PostCrescent.com who witnessed the shooting: 'He shot enough rounds to hurt several people,' adding that he and his friend heard 10 to 12 shots coming from the bridge.
'I saw people running, and both of us looked at each other and said, "Those weren't fireworks".' 
Sunday's shooting is the deadliest ever in the Fox Cities, the region of towns and villages along the Fox River in central Wisconsin.