It has been revealed that Romechia Simms, the mother of a deceased 3 year old boy being swung at a playground swing in La Plata, Maryland Friday past had recently won sole custody of her child despite the father's concern for the mother's well mental well being.
Mother found pushing her dead three year old son in swing all night long
According to a report via NBC, the child's father, James Donnell Lee had petitioned a court for sole custody of three year old Ji'Aire Donnell Lee because he was deeply worried about the mental health of the child's mother and believed she needed help.
Nevertheless despite the father's concerns, a judge ruled in favor of 24 year old Simms, deeming her fit to be a fit parent.
Offered the child's father: '[The judge] deemed her, at that moment, a fit parent. I'm not saying she isn't, but in this situation, he just didn't pay attention to the signs.'
Adding: 'I have a stable home for him.'
After the custody hearing, Simms took Ji-Aire to live with her mother in a motel but soon called the child's father, saying there was a problem and that he should come pick them up. Then she stopped answering her phone. 
On Monday, law enforcement officials said an autopsy was completed on the boy but the cause of death remains under investigation.
Charles County Sheriff's Office spokeswoman Diane Richardson said there were no findings on the cause or manner of death of the three-year-old found.
Richardson says further investigation and toxicology tests are needed. 
Simms was taken to hospital on Friday for a medical evaluation and was still at the facility on Monday, police said.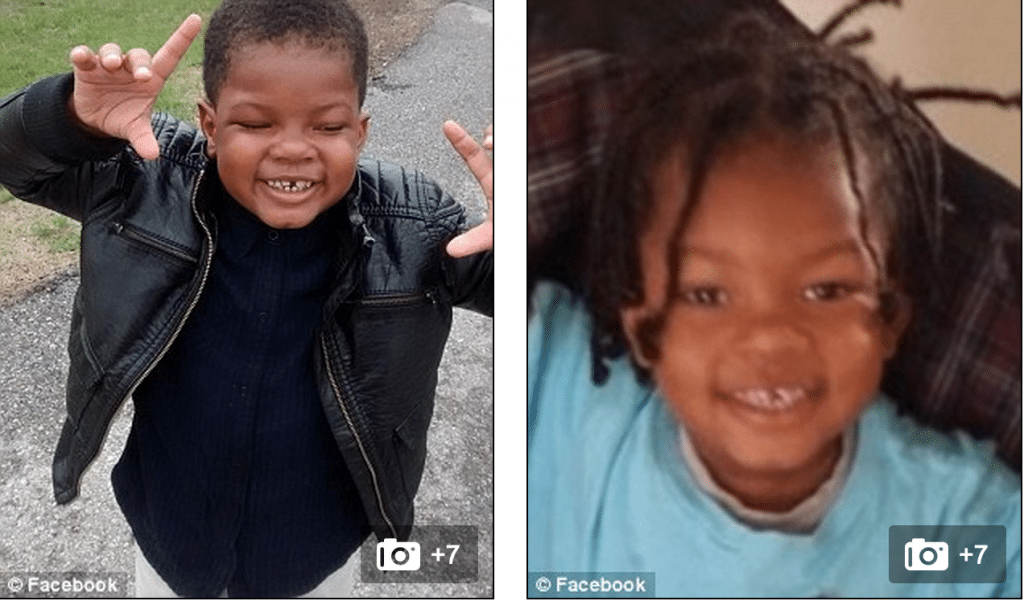 On Monday, Simms' mother, Vontasha Simms, 47, told 9 News that her daughter would never harm her child and that she believed she had suffered some kind of mental break after being diagnosed with a mental illness three months ago.  
Reiterated Vontasha Simms: 'I don't want people to look down upon her I want people to use the situation as an opportunity to grow, learn from it.' 
Officials believe Remochia Simms may have been at Wills Memorial Park for hours before the boy was discovered. 
The playground is around a mile from the motel where Simms had been staying with her mother.  
Detectives were working to establish a timeline of the days before Ji-Aire's death.
Foul play has not been ruled out. 
Police will not comment on whether mental illness was a factor in the death.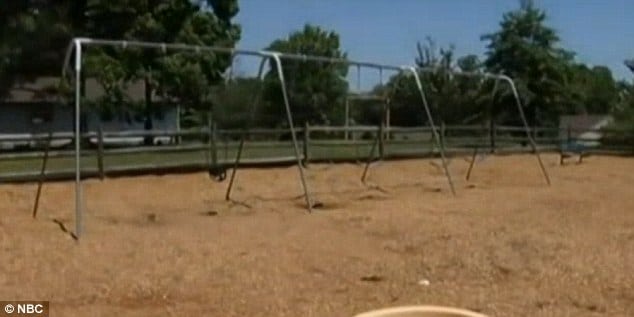 The mother was reportedly seen pushing her deceased toddler on the swing set at Wills Memorial Park in La Plata last Friday morning.
Police believe she may have been at the playground with her son all night. 
In a news release on Friday, Charles County Sheriff's Office said police had arrived at the park after receiving a report of a woman pushing a young child in a swing for an unusually long stretch of time.
When they turned up at the scene at around 6.55am, they found the woman pushing her son back and forth on the play equipment. 
They immediately realized the boy was dead, according to WUSA 9. 
Since the death of the child, a gofundme page has been set up, presumably by the father:
Reads the page:
Ji'Aire Donnell Lee was born on August 22, 2011 at Southern Maryland Hospital to Romechia Simms and James "Donnell" Lee. Donnell Lee has been trying to get Sole Physically custody of his son Ji'Aire since March 2015 (but was failed by the court system). Due to tragic unforseen circumstances, Ji'Aire passed away on the morning of Friday, May 22nd. He was adored by a his family. The family needs financial help to give our angel, Ji'Aire, a proper homecoming. Donations are appreciated. Thank you for your prayers , thoughts, and random acts of kindness.
To date $3920 has been donated.