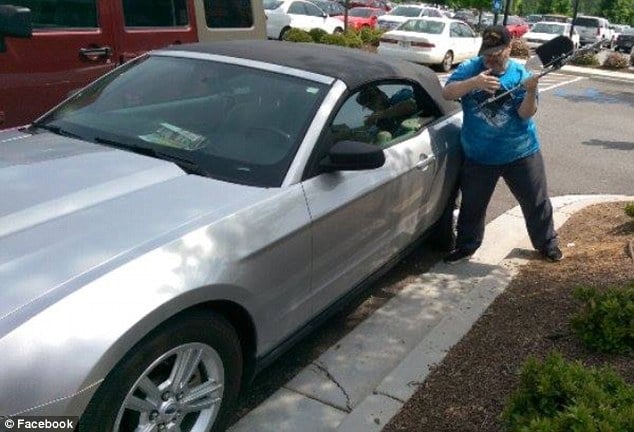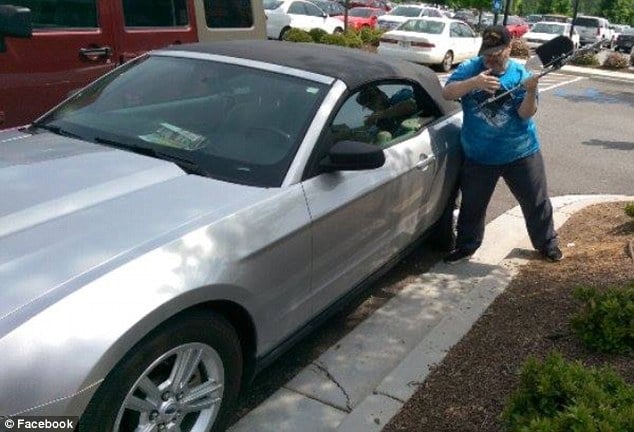 Michael Hammons an Athens, Georgia, army veteran has been arrested after smashing the window of a hot car to save a dog.
Since the man's arrest, the owner of the dog has insisted on pressing charges against Hammons, including criminal trespass.
The charges come despite police disclosure that criminal trespass laws do not apply when an individual breaks in to save a baby.
According to witnesses, a group of shoppers had waited for cops to arrive to free the trapped Pomeranian mix but that was little action too late for army veteran, Michael Hammons who smashed the window of the silver Mustang using his wife's wheelchair leg.
Offered bystander Diane Byard via WXIA: 'He says we can't let this dog die, and he starts smashing the windows,'
Told Hammons in his self defense: 'I've got PTSD, and I've seen enough death and destruction,' Hammons said. 'And I didn't want anything else to happen if I could prevent it.'
Atlanta News, Weather, Traffic, and Sports | FOX 5
Nevertheless the army veteran's reasoning didn't sit too well with the automobile's owner who demanded cops arrest Hammons.
When asked if they would have arrested Hammons if the owner hadn't insisted, Oconee County Chief Deputy Lee Weems said no. Deputies did not identify the owner, a woman.
That said she did receive a citation from animal control for leaving the dog in the hot car.
'We didn't want to charge him, but he told us he broke the windows and when you have a victim there saying she wants him charged, we had no other choice,' Weems told My Fox Atlanta.
Now Hammons is facing charges and a bill to fix the broken glass on the woman's car.
But he says he doesn't regret his action one bit.
'I knew there'd be consequences, but it didn't matter. Glass, they make new glass every day, but they could never replace that dog,' Hammons said. 
Animal advocates say they are now working to change the law to include trapped animals.