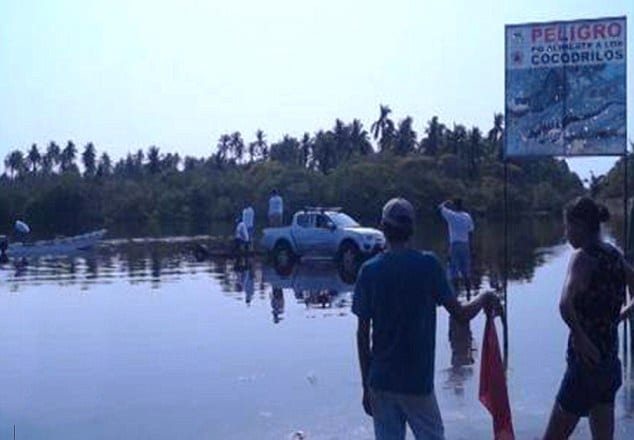 Manuel Abraham a 7 year old boy has lost his life after being eaten alive by a crocodile whilst his father looked helplessly on.
The incident came to happen whilst the boy was playing with a balloon in the Barra Santa Ana estuary, Mexico.
As the boy's balloon landed in the waters, the boy as most boys are wanton to do, went off into the shallow waters to fetch the balloon when he was suddenly leapt at by a crocodile.
According to the boy's father, the crocodile locked its jaws around his son's head before then dragging him under water to his certain death.
Despite members of the public rushing to the boy's aid the crocodile had disappeared.
A report via the UK's dailymail tells that, 'city officials have deployed the military, civil protection groups and fisherman to find the crocodile and the remains of the body but the search has so far been unsuccessful.'
The attack this weekend marked the eight attack in two years and has since led to demands from the Environment Ministry to have all crocodiles captured.
Reacting to the tragedy, the father said no one told him there were crocodiles in the area in the city of Lazaro Cardenas in the west Mexican state of Michoacan.
Since the boy's disappearance Heberto Camacho, head of the city's Civil Protection unit, said that they had now received instructions from the Environment Ministry to wash all crocodiles' insides out to see if they can find remains of the boy.