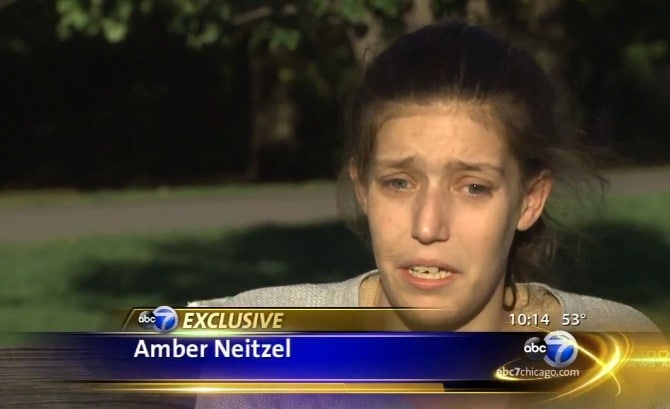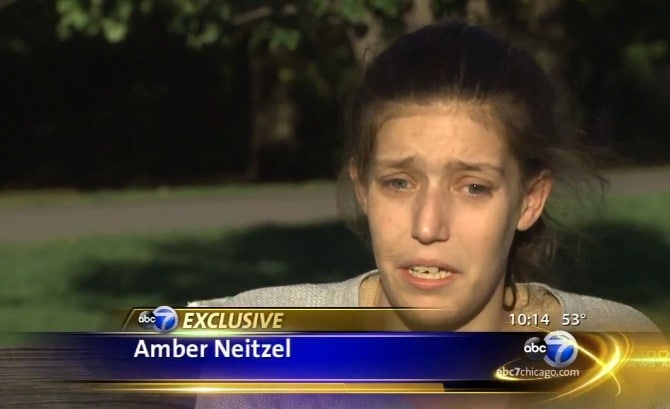 Krokodil, flesh eating drug, now reported in US. Why are people now using it in the US?
You can now add flesh eating cocaine and krokodil opiate to the basket of the world's most dangerous drugs.
With reports that flesh eating Krokodil drug is beginning to make the rounds in the US, a new report goes on to tell of two Jolliet, Illinois, American sisters who have now become the latest casualties of the drug, once the domain of Russia and Europe.
Tells inquisitor: The Krokodil panic reached US shores in September, but one Illinois family is speaking out about how they have been affected by the dirty drug for at least a year — meaning that Krokodil is possibly already harming IV drug users in American cities.
The sisters being referenced to include Angie Neitzel and Amber Neitzel who tell they first got hooked on the flesh eating drug (since nicknamed crocodile here in the US) when it first appeared on the market for one tenth the price of regular heroin and soon found themselves getting an incredibly intense high with the flesh eating drug.
Told the sisters to the UK's dailymail: "You can get marks and bleeding from shooting up heroin, but nothing like this. They are deep holes and the skin is just rotting away. It's hard to describe how revolting they are."
It wasn't soon long before the sisters switched from shooting heroin to shooting Krokodil but with disastrous effects.
Tells abc: Angela's (deterioration) was so advanced that she had to undergo emergency surgery last week to save her legs.
Went on tell Angie who is now under the care of leading drugs specialist Dr Abhin Singla: "I have to go to an infectious disease doctor, decide how much it's progressed and wind up doing skin grafts." 
Tells Dr Singla: 'The sores are very different to anything else, they go right down to the bone. It is extremely graphic and worse than anything I've seen before. "
'That said, we have had a number of people who have come in over the last few days who fear they may have taken the drug, so the exposure is doing some real good.
'The effects are the worst I have ever seen from any drug in all my years of practise. It takes hold and does damage so fast.
'I expect to see a lot more in the coming months because I believe this will spread.
'I really don't know how it can be stopped, but it has to start with law enforcement. There have been a number of cases across the country now and something needs to be done.
'The people I have seen have not known what they were taking, but I believe some addicts will take it by choice despite the effects. 
'There is an intense high and it's cheap, if people are desperate enough, they will use it.'
At the time the sisters were not aware that they were using the synthetic version of heroin which contained codeine, gasoline, paint thinner, industrial cleaning oil, and alcohol.
Went on to tell Angie: '"Four weeks later I went to the hospital… They surgically removed it, but at the time they didn't know it was crocodile. They just thought I messed with a dirty needle or something like that."
The Neitzel sisters are not the only US intravenous drug users allegedly harmed by Krokodil's move to American drug culture — two men are believed to have used Krokodil and died, and the friend of one 33-year-old Oklahoma man who experienced Krokodil-associated symptoms before his 2012 death said:
"(His) skin was missing… The doctors say it ate him from the inside out. It wasn't until the next day that they told us that is was Krokodil meth."
Chelle Fancher says her best friend, Justin McGee, suffered from the effects of what was likely Krokodil before his death.
Went on to tell Fancher: "There's not a day that I don't lay down and close my eyes and see him in that hospital bed… Everything that touched him took his skin off."
Went on tell Amber Neitzel to the UK's dailymail:
'Anyone who thinks it isn't widespread is wrong. I know at least seven others who have got sick from it and that's just around Joliet.
'My boyfriend actually had maggots coming out of his leg. I know people don't want to hear stuff like that, but it is really happening out here.
'Something needs to be done because as long as dope is cheap and strong, addicts will use it no matter the cost to their bodies and this stuff will spread.'
Angie Neitzel and Amber Neitzel hope by coming forward about the consequences of Krokodil they will warn others about the dangers of using the drug.
In the meantime the sisters who recently got off the drug hope they will soon get clean as they now seek to eventually regain custody of their children.