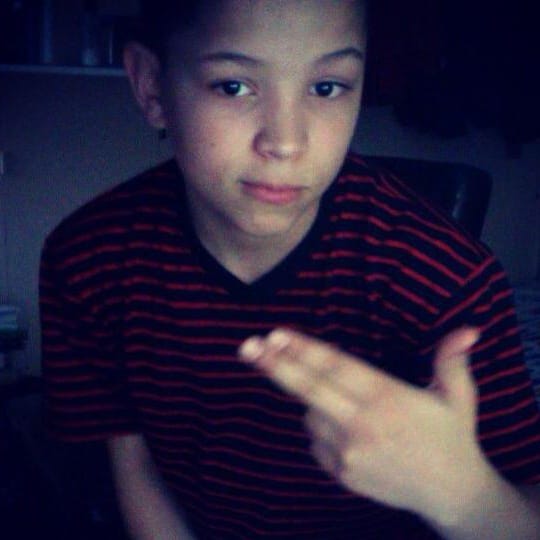 Christopher Duran a 14 year old Bronx boy and purported gang member on his way to school Friday morning was fatally gunned down after getting into an argument with two men.
According to cops the boy was shot just steps outside from the family front door of their apartment building at 1181 Sheridan Avenue.
A report via the nypost tells things came to a head when the youth was walking down the street with his younger brother circa 8.30 am when Duran became embroiled in a verbal dispute with the two men.
As the dispute escalated the youth was savaged with an array of four bullets, being struck three times in the torso and once in the head.
When the gunfire ceased, Duran's brother ran back up to the family apartment and told his mother about the shooting.
Authorities arrived and pronounced the juvenile dead at the scene.
According to abc7 the first suspect was described as a black or dark-skinned Hispanic male wearing all black, while the second a Hispanic male wearing a light-colored hooded sweatshirt with dark sleeves, blue jeans and a red bandana covering his face.
To date cops are still searching for the suspects and have released security camera footage.
Offered a source: 'It was gang-related,'
'[Duran] was a gangbanger.'
Despite Duran's age, the teen had a lengthy criminal past that includes five prior arrests.
Photos posted to his Facebook page show Duran flashing what appears to be gang signs. There is also an image of a Smith and Wesson pistol with an extended clip.
When asked whether he was a good kid who stayed out of trouble, Duran's neighbor Marilyn, 27, replied, 'Not really.'
'All I know is he hung out on the block.'
Adding: 'When I heard the shots there were four or five, real fast … BANG BANG BANG BANG,'
'I heard voices yelling, 'Call the cops! Call the cops!' When I came out, he was on the sidewalk and people were all around him. Must've been 20 people. He wasn't moving.'
Offered another witness, Gerardo Moreno, 19: 'All you saw was his mother running out the building, crying hysterically,'
'No mother deserves to go through that. He was a happy kid, always had a smile on his face.'
Moreno recalled how he knew the victim from the block and explained how the two of them would often chat with one another.
Reiterated Moreno: 'We would always say what's up,'
'We had conversations. I've known him since he was about 11. It shocks me that such a young kid has his life taken away from him. … He was on his way to school.'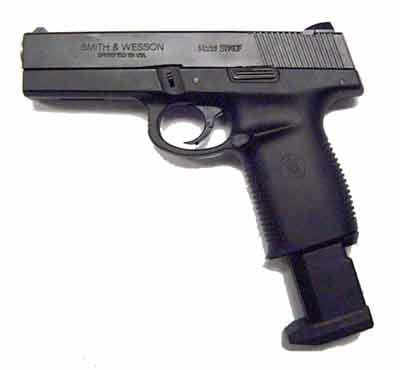 Whilst some have indicated that the Duran was involved in gang activity, the boy's uncle, Jesus Mendoza, 29 vehemently disputed such assertions telling: 'It breaks my heart,'
'In the end … I want to know why … He's a good kid, nice-looking guy. He never [did] anything. He never [hung] out with gangs, nothing like that.'
At the time of the shooting, students at nearby P.S. 90 were ordered to shelter in place.
So far this year, the number of shooting victims is up 9% citywide versus the same period last year tells a report via CBS. In the 44th Precinct, where the shooting occurred, there's been an 85% increase in shootings year-to-date, Aiello reported.
At present it is not necessarily understood what led to the verbal altercation on the streets and what relationship the two suspects had to the youth, whether Duran was in fact involved in gang activity and why in the end he came to die a violent death.