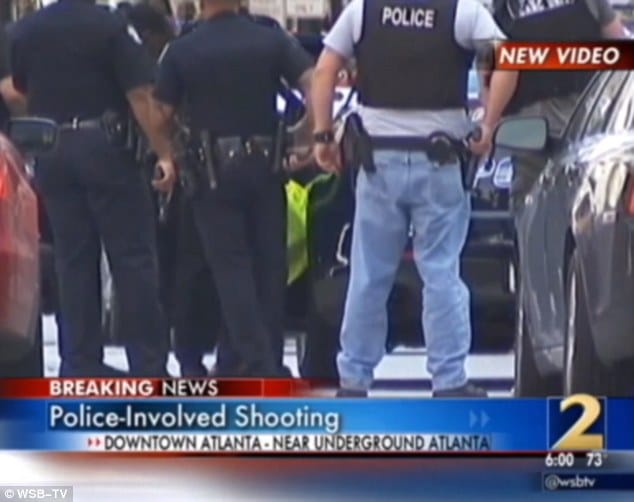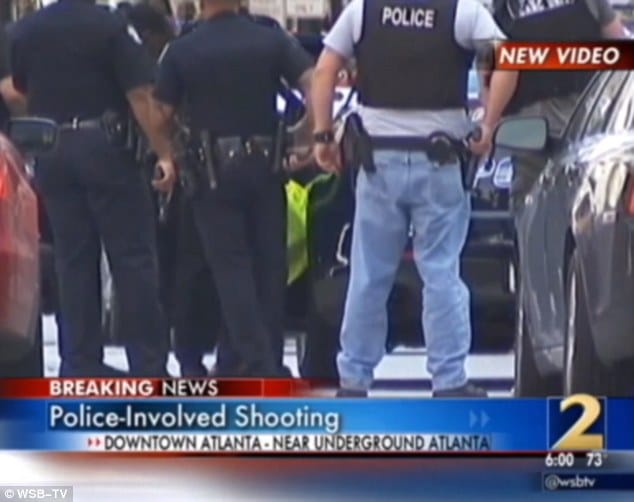 Alexia Christian a 25 year old Atlanta woman has been shot and killed during a Thursday afternoon shoot out after she opened fire on cops from the backseat of a police cruiser.
According to a report from the Atlanta Journal the shooting took place at 5pm, steps away from the Underground Atlanta police precinct and within a block of Fulton County courthouse.
The shooting came after Alexia Christian was detained by cops after believing her to have stolen a car. Cops would also tell discovering drugs on the woman as well as a matching outstanding warrant.
That said unknown to authorities the woman was carrying a concealed handgun where she then proceeded to shoot from the backseat at officers. The woman would be killed when officers returned fire told Major Darin Schierbaum.
Cops have at present declined to say whether the Christian was searched or handcuffed before being taken into custody.
Offered one witness Tressa Madden who was crossing the street at the time of the shooting: 'We heard three shots,'
'We heard three more shots and everybody ran back across the street.'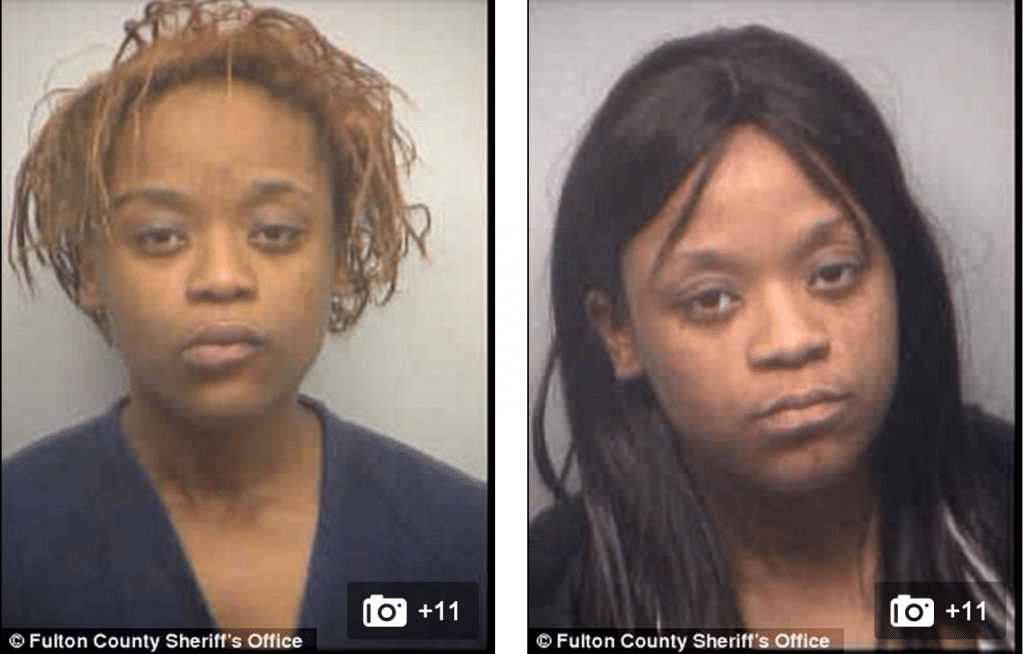 Offered another witness who wished not to be named: 'You've got innocent people walking the streets that don't know what's going on, and it shouldn't happen like that here in Atlanta.'
Witnesses watched as officers pulled Christian from the patrol car and administered CPR. The woman was then loaded into the back of an ambulance and driven to Grady Memorial Hospital, where she later died.
Pressed for further comment, Major Schierbaum acknowledged it was unclear how Alexia Christian was able to fire a gun while in the patrol car and that police are investigating whether she had been handcuffed.
That said one source has since told that Christian was in fact handcuffed and may have gotten one hand free to grab her gun before shooting at cops.
At present it is not necessarily understood what the woman's outstanding warrant was relating to or why or how she came to be in possession of a handgun.
The two cops involved have now been placed on administrative leave pending a full investigation. One of the officers is a rookie.
Here's video of EMT's rushing to the wounded suspect. #wsbtv pic.twitter.com/Yn9jNfsKm4

— Richard Elliot (@RElliotWSB) April 30, 2015
BREAKING: police tell me shooter at Underground, according to witnesses officers fired at suspect who shot at them. pic.twitter.com/cMrjmUBsDn

— Amy Napier Viteri (@AmyNapierViteri) April 30, 2015
APD says officer and suspect exchanged gunfire. Suspect shot. Officer not shot. pic.twitter.com/4grZDL4N6o

— Jason Durden (@JasonDurdenWSB) April 30, 2015