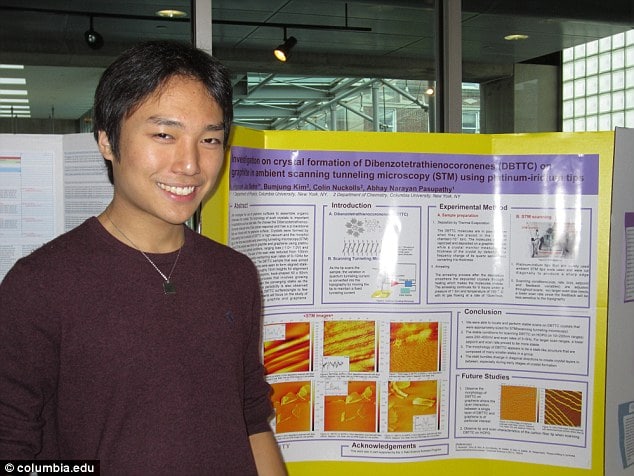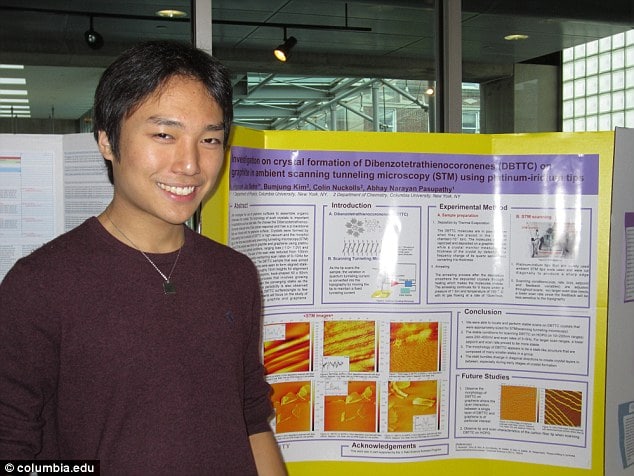 Authorities are trying to understand what inspired Hyoun Ju Sohn, a 25 year old Brown University graduate student to commit suicide after jumping from the 12 floor of a campus building.
A first year doctoral student from South Korea studying physics, Sohn died Tuesday around noon after plunging from the Sciences Library building.
Pursuant to the shock death of the student, Brown President Christina Paxson said in a statement that the university was 'deeply saddened' by the student's death.
Making the man's suicide strange was the fact that Hyoun Ju Sohn had received 'glowing evaluations' as a teaching assistant at Brown.
He was named a Rabi Scholar for 'exceptional promise in the sciences' when he entered Columbia University and completed his undergraduate degree in 2013.
The student was particularly interested in the physics of condensed matter.
Unconfirmed reports told that Providence Police officers were already at the library searching for a distressed student before the incident occurred after a possible suicide attempt earlier in the day.
A vigil of 350 people was held Tuesday night outside the campus center whilst smaller meetings were held for students and faculty reports 
Paxson said counseling will be available for graduate and undergraduate students.
The 12th floor of the library was closed off as of 2.30pm, according to the Providence Journal.
A worker was seen sweeping away a broken window below the library. 
And then there was these comments that made me wonder:
Maybe now the university, the Graduate School, and CAPS will recognize how crucial it is to reach out to the grad students on campus who are suffering. There are (minimal) resources on campus, but many grad students are unaware of them, don't have the time, or are afraid of using them because of stigma. "Wellness" sessions aren't enough. People need to know when they're NOT well, there is somewhere to go, no judgement allowed.
Something pushed him to do it. There are a lot of pressures at Brown to succeed.