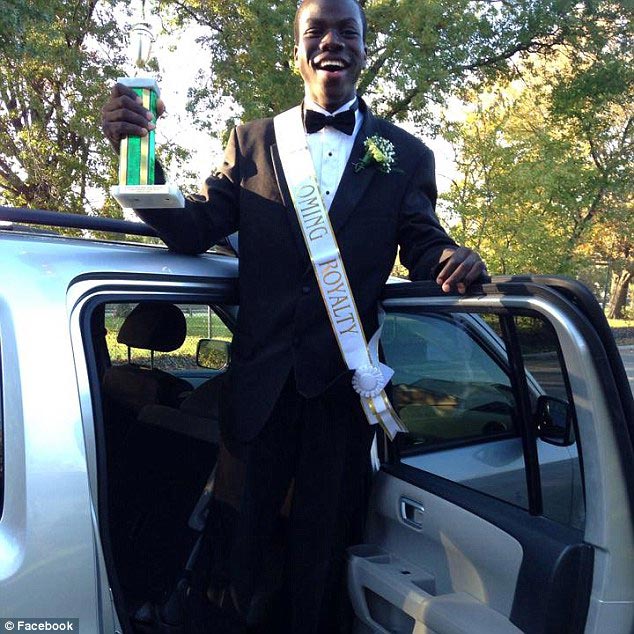 Harold Ekeh an 18 year old Elmont Memorial High School, Long Island, NY student has astounded all with news that he has been accepted by every college he applied to, including eight ivy league schools. Which leaves the question, which school will he now elect to go to?
Shocked by all the offers he came to receive, the student in an interview with the UK's dailymail has told of his disbelief after coming to receive acceptance letters one after the other from every single school he applied to.
Told the Nigerian born student who managed an impressive SAT score of 2270 and who first emigrated to Long Island when he was eight years old: 'It was crazy. My mom was sat next to me and it was just letter after letter after letter. I couldn't believe it,' recounting offers from Yale, Harvard, Brown, Columbia, Cornell, Dartmouth, Pennsylvania, Princeton, Johns Hopkins, NYU, MIT, Vanderbilt, and SUNY Stony Brook.
Whilst serving as editor-in-chief of his student newspaper and chief executive of the Model United Nations may have gone a long way in his favorable university applications, Ekeh believes his success came down to his submission essay in which he described his family's struggle to fit in after emigrating to America.
It was the resilience of his parents, NYPD's traffic division employee, Paul Ekeh and mother Roseline Ekeh, who works in Queens for a human resources agency. 
Told the student's mother: 'I am just thanking god for what he is doing for my family in the life of my son.'
Reiterated the student: 'It was such a huge thing for my parents to uproot our family, a family of six, from our home to a new country. 
'I was worried as a kid about speaking with an American accent, but they had to worried about actually finding jobs. 
'They joked that they came over for the 24-hour electricity. But I know it was so we would have opportunities as children. 
'No matter how many times they got knocked down, they stayed positive, and kept telling me that the secret to success in unbridled resolve.' 
Upon moving to Long Island, the student's proud parents tell how their son immediately immersed himself in the community, from volunteering for social justice campaigns, academic mentoring, sports, along with being elected to Elmont's homecoming court and honor society, along with years of focus on intricate bio-chemistry experiments.
Reiterated the student: 'I just worked hard and took every opportunity that was afforded to me. 
'I came over with a very heavy Nigerian accent, but I did everything I could to integrate. Learning American history was really hard but I was determined to tackle it so I signed up for AP History as a junior.'
That said the student concedes he plans to be a neurosurgeon, in order to study Alzheimer's, a disease his grandmother suffers from. But when it comes to making his choice it wont just be an issue of who offers the best academic course.
Reiterating: 'I'm torn because each school offers something different, and there are so many different things I'm looking for,'
'I want to go to a good school where I can study hard, but I also want somewhere where I feel comfortable; somewhere I could imagine calling home. 
'I also want to meet other students, make friends, travel, and do other activities.
'When people ask me which one, I have said Yale so far because I have a connection with Yale. I went to Yale with the Model United Nations, and got to see how inspiring and interesting it is there.
'I'm visiting a few this month and will decide at the end.' 
With three weeks and four days to make a decision, Harold said he is keeping an open mind and plans to visit Harvard, MIT and Princeton. 
And then there was this observation: Upon learning he'd been admitted to all of the country's best schools last Tuesday, Harold Ekeh celebrated by going to Bible study — and then to Chipotle.