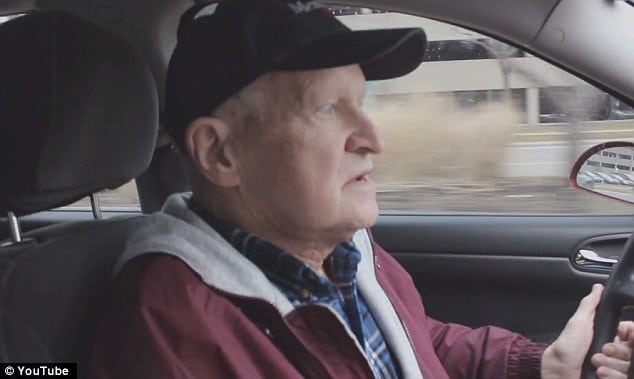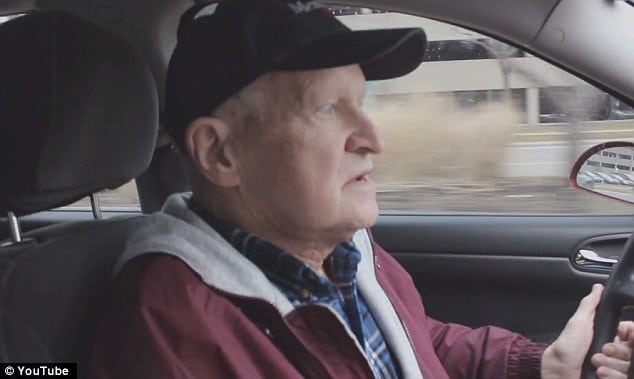 Ken Broskey a 69 year old Livonia, Michigan man with terminal cancer and with only ten weeks of expected life has chosen to work as an Uber driver to pay off the family home mortgage.
Diagnosed with stage 4 Oropharyngeal cancer and urged to check into hospital care the man instead told of his desire to pay off the family home mortgage so his daughter and two grandchildren can continue living in the house.
Since hearing of Broskey's plight, Uber has donated $5K to the man along with pledging to donating $1 to a GoFundMe campaign set up for the man for every rider who enters UberPartnerKen into their app when requesting a car before Monday.
Told Roland Gainer a college student who set up the campaign for the terminally ill man: 'His situation reminded me of the helplessness I felt watching my mother battle (but beat) cancer when I was in high school,'
Adding: 'As a single mother and waitress, he knows that things will be hard without him and like any good father or grandfather; he worries about and wants to protect and provide for his family,'
To date the fundraiser has already surpassed its $95 000 goal with as of press raising over $101 000.
Reiterated Gainer: 'For Ken, if we could buy him time, that would be our request, but we can't,' says Gainer. 
'We can, however, using our relationships and resources help to give him peace—and his family their home- in his final days.'
The effort has since forged a friendship between the two men.
Reflected Gainer: 'My unlikely friendship with Ken has defied age, race, geographic, and economic boundaries and is bound by the common good of mankind.' 
Adding: 'But, it won't defy time.'